Montecito at the Movies: Byrne Busts Through at SBIFF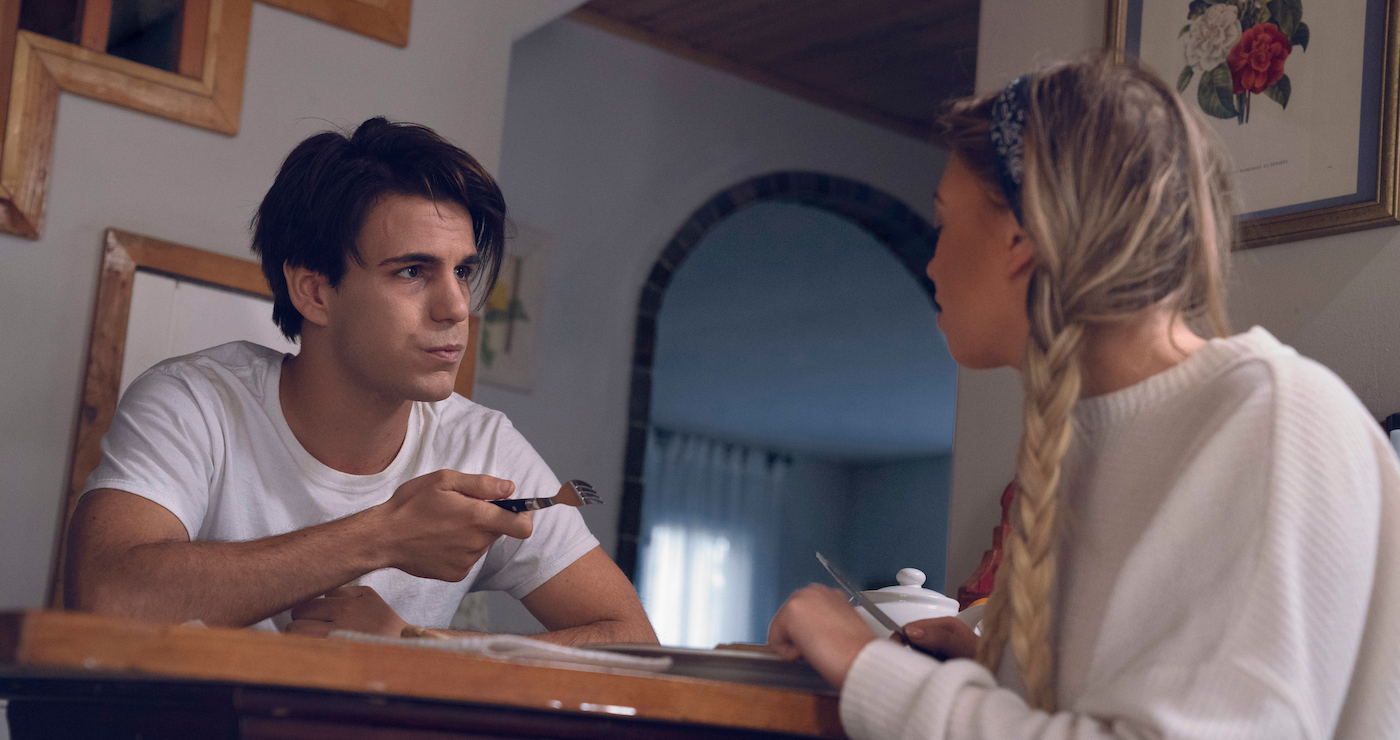 The list of endeavors Montecito filmmaker Niki Byrne took on before she was out of her mid-20s would put most of us older adults to shame with the breadth and variety of her adventures: soccer player, race car driver, advertising copywriter, helicopter pilot, vegetable chopper for a Top Chef winner, photographer, painter (her portrait of Ruth Bader Ginsburg was part of the recent show at Sullivan Goss), employee of Tiffany & Co., and co-founder of an anti-bias employment initiative called BlindHire, plus a bunch of other odd jobs too numerous to mention. 
And all that was before she started focusing on filmmaking.
"My mother would call it extremely unfocused, which is fair," Byrne said with a smile in a Zoom call earlier this week. "I'm not exactly an adrenaline junkie, but my brain and my personality like environments that are high stress and team-oriented.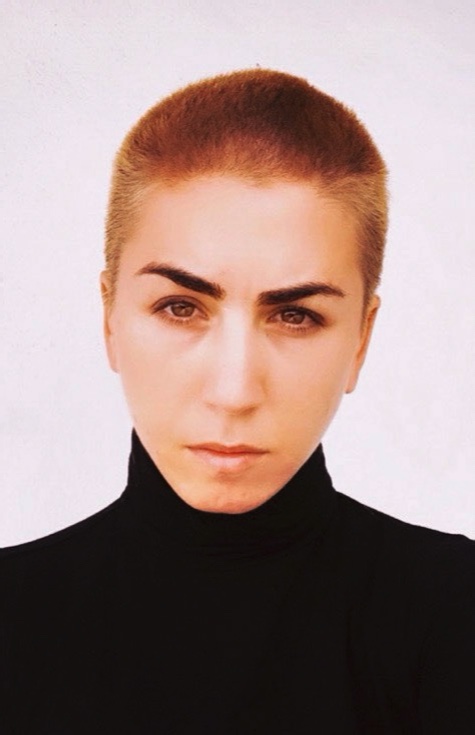 "I went looking for that in a lot of different places that used different skills. But they didn't tick all the boxes where I could be really involved in artistic and business strategy, visual, audio – basically art. Probably if I'd been more honest with myself or more self-aware, I would have known that I was going to go into movies eventually."
That's because Byrne – who was born in Minneapolis and was just two weeks old when her family moved to Montecito – was obsessed with movies as a kid, when she would view VHS tapes of Jurassic Park, Apollo 13, and Titanic over and over again, in a sort of old-school binge-watching, just fascinated by everything from the story to the sets.
"I was seeing them in a way that I now know is how budding enthusiasts do," she said. "But at the time I didn't feel that film was serious. My parents are both high achieving professional people (John Byrne is a former Porsche executive while Penny Kapousouz is a copywriter who created a 20-page Macintosh introductory print spectacular back in 1984).
"Film seemed like a dilettante activity, something fancy people did. It took me a while to come around to the fact that people in the film business are the most switched-on, most passionate, most intense people I've ever met. They do this really insane high wire act every time they set out to make a film, whether it's a pitch meeting or in the editing room, and everything in between. Everything you do is so knife edge and to me, that's what makes it really fun, even though you are more likely to fail than succeed."
Byrne got serious about screenwriting when she returned home to Montecito to spend time with her family, not long before the family's main house became one of the three dwellings that firefighters weren't able to save during the massive stand against the Thomas Fire on December 16, 2017. One of the few things that was not destroyed was her cherished copy of Titanic, which the owner of Video Schmideo gave her when she was eight years old and incessantly begged her parents to rent it again. 
"I don't know if he knows how much it meant to me," she said, pointing to where the old VHS resides in the corner of her bedroom. 
After directing a few shorts, penning several screenplays, and enduring a few false starts, Byrne has pushed the success button with her feature film directorial debut.
Evan Wood, which made its world premiere at SBIFF's drive-in theaters over the weekend and remains available online through 10 pm on Saturday, April 10, came her way through a photographer friend who asked her to peruse the screenplay about a young writer in search of inspiration who finds herself involved in helping her drug-addicted brother when she returns home after her grandmother passes.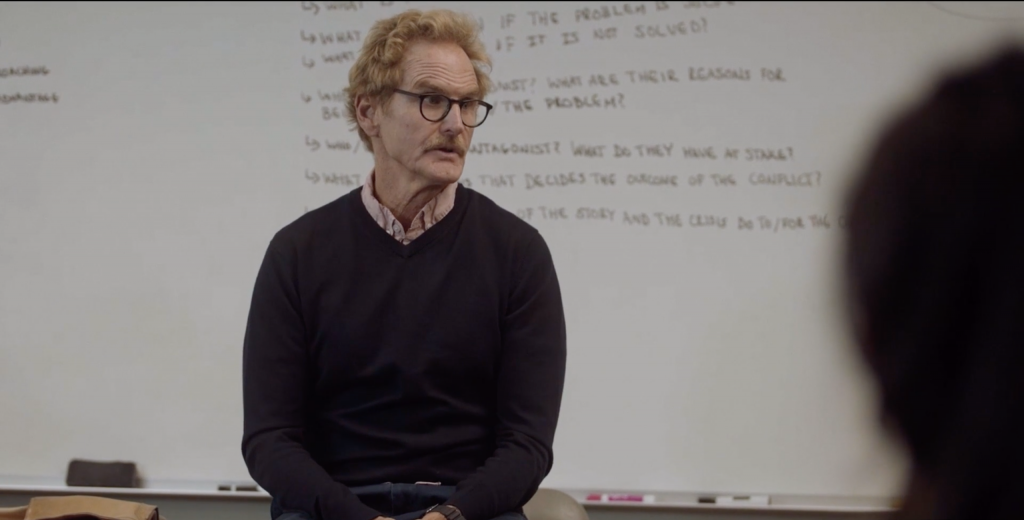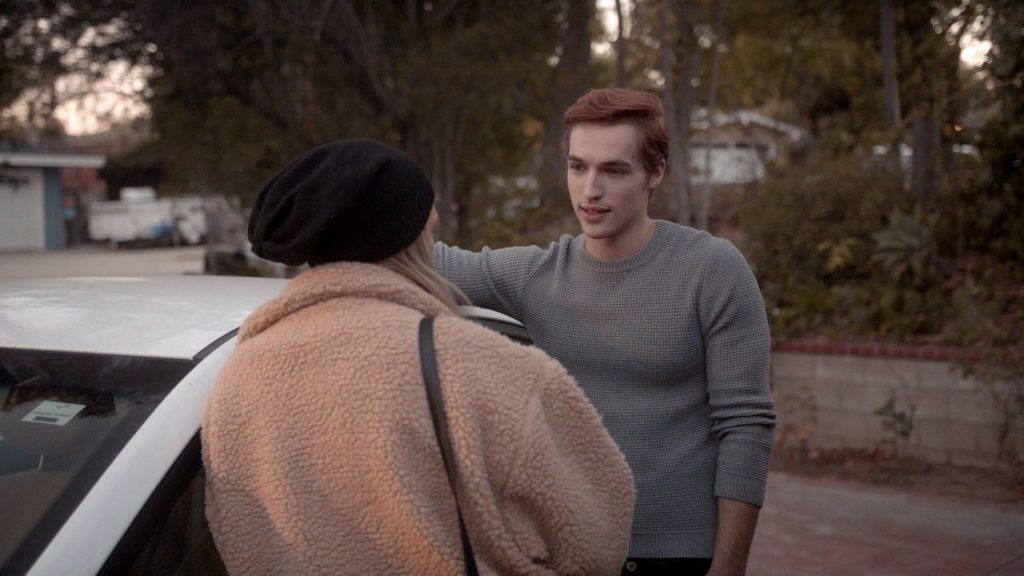 Byrne became part of the team that performed what she called "an expedient rewrite" before they asked her to direct.
"We thought carefully about what we could add to the genre because there are a lot of beautiful films on the subject," she said. "But what hadn't been done before was looking at it from the point of view of a family member of the addict who ultimately decides not to sacrifice everything to try and fix him.
"But there's no happy ending for families, because even if someone recovers, it's not a permanent state of being. Addiction is an ongoing struggle."
To make sure the story rang true, Byrne and the other filmmakers checked it out with friends and colleagues who are in a similar situation, asking if the script felt accurate and fair. Hearing that people agreed that Evan Wood offered a new angle, Byrne and company decided to "press on even though it felt a little bit risky because there are people who might think that our lead character failed her brother in some way. And that's OK, too. But I think others will get a lot out of it."
Byrne pronounced herself satisfied with her first feature effort, especially considering the limited budget and short "run-and-gun" shooting schedule.
"It felt really stressful and overwhelming at the time, but it was also really fun," she said. "The eight days of shooting felt like one long day because I didn't really sleep the whole time. But it's the best thing there is, and I feel so lucky.
"When you have the opportunity to direct your first feature, regardless of budget, regardless of the subject, it's the greatest thing that can ever happen. So, there are things that fail in this film. It has its strengths and weaknesses. But it didn't lack passion."
All of which makes it seem like Byrne has finally found her niche, one that lets her continue to indulge her apparently insatiable curiosity, especially through screenwriting.
"It's incredible. You get to deep dive into a subject, explore an avenue to learn about something. I don't think you can write well until you've spent time with the people who do that thing. And it's great because everyone thinks films are inherently neat. So, they're predisposed to be happy to talk to you."
You might also be interested in...