Dear Montecito: Dawson Fuss
For many, quarantine has meant an opportunity to indulge their creative side. I've been treated to pieces of art and writing from friends and family, but it's always nice to be reminded of the ways in which our community has grown artistically. Although, while I must admit that most of us are just dabbling in this or that creative hobby, today we're hearing from someone who is very much a rising artist. From his time on the stage in Teen Star, his coronavirus parody of "Sweet Caroline," to his latest song being released this month, Dawson Fuss is a true creative. 
Dear Montecito,
My name is Dawson Fuss, and I'm a junior at Cate School in Carpinteria. My whole life, I've been passionate about music, which I can trace back to my exposure to music and the arts at Montecito Union School.
I was surrounded by teachers and faculty committed to my educational and creative development. This incredibly special place allowed me to immerse myself in a wide range of artistic endeavors. Whether it was in the classroom, art studio, school sings, violin lessons, after-school programs, or even during recess, creativity was organically intertwined throughout my education.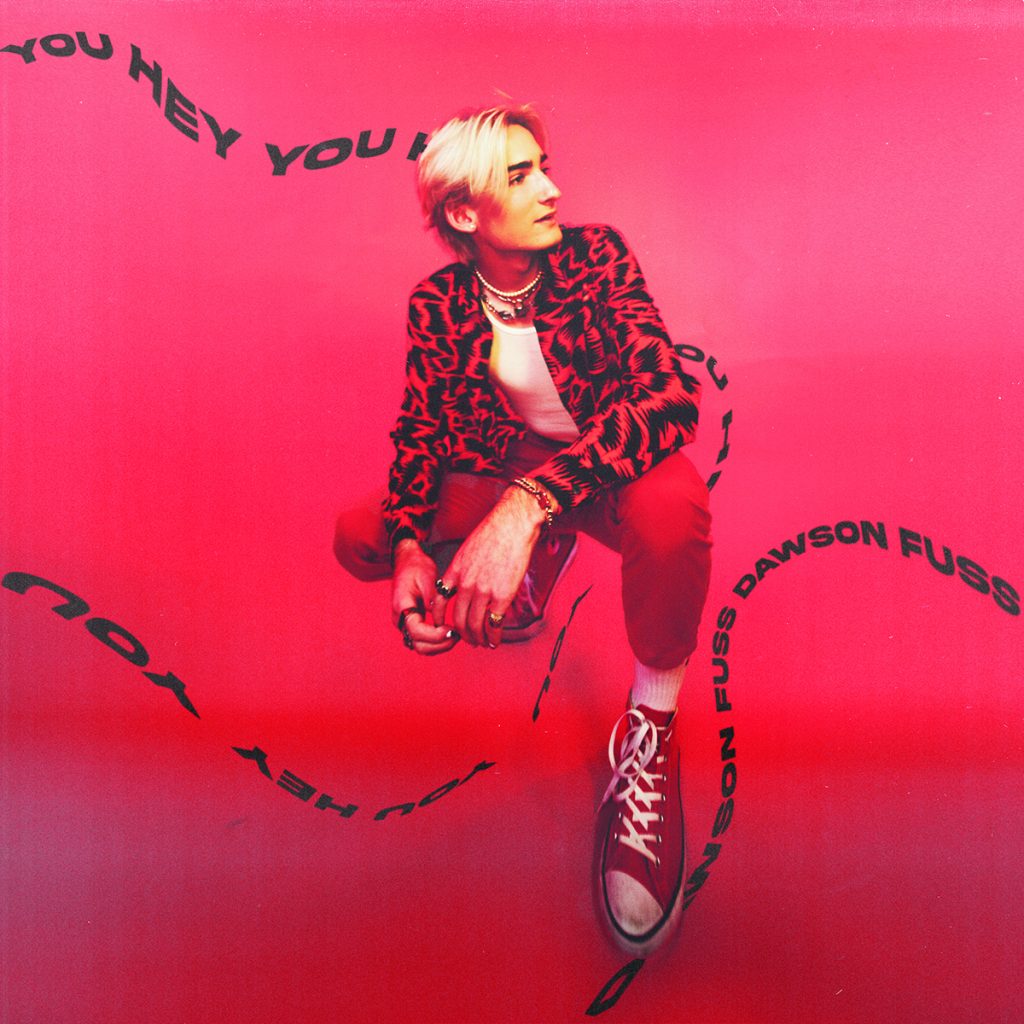 The school's focus on inspiring creativity combined with the school motto of treating others with "kindness, respect, and integrity" created a safe environment to explore my many creative phases from performing magic, making balloon animals, folding complex origami models, acting, and of course, the one that stuck, singing.
Throughout my time at MUS and my middle school years at Marymount, I was often found memorizing lines and practicing songs as I prepared for the latest Adderley School or Santa Barbara Youth Ensemble Theater productions. From the time I had my theatrical debut as Shrek in Shrek the Musical at the age of five until my role as Marius in Les Mis, Janet Adderley always provided creative kids like me the opportunity to shine.
I feel incredibly fortunate to have lived my entire life in Montecito, and I know I will always be draped in the fabric woven by our creative and compassionate community. My love for music has been fostered throughout my childhood here and my experiences have been foundational to who I am becoming as a young adult.
Now a student at Cate School, I am once again supported by a community that values creativity and the arts. I enjoy singing in three musical groups including "Last Call," the school's a cappella group, and performing in the school's theater productions. With the grand opening of the school's new state-of-the-art recording studio, I am looking forward to spending all my extra time learning about the production side of the music business so that I can learn to put the lyrics and melodies swirling in my head into a tangible, completely self-completed song. I am also looking forward to collaborating more with many of the incredibly talented musicians on campus.
I know that I have not reached this point without the support of so many talented people who also call Santa Barbara home. Agatha Carubia, my vocal coach who has cared enough to help me find my true voice. Erland Wanberg, a talented singer-songwriter, showed me how to take my ideas and turn them into lyrics. Brian Mann, pianist extraordinaire, was patient with me as we worked through melodies for my earliest songs. Joe Lambert and Laura Lewis, the dynamic duo behind Teen Star Santa Barbara, who cheered me on as a finalist in 2019 and 2020.
Throughout the past year, as so many of my peers struggled and found themselves isolated and adrift, I have been fortunate to find joy in discovering my voice through songwriting. The unwinding of my pre-COVID routine has given me the luxury of time and solitude and let me begin to learn who I am as a person and as an artist. One of the most rewarding aspects of this journey has been allowing myself to be vulnerable and open and to find words that express what I don't think I would have been able to otherwise. It has been cathartic to hold in less and share more.
Coming out of the darkest days of COVID, I am excited to have created my debut seven-song collection titled "Edge of Adolescence" about my journey from childhood to the cusp of adulthood and the songs explore the challenges, successes, wants, and introspective discovery of who I am becoming.
"Hey You" is the first single and it will be released on April 9. It is about love and heartbreak and comes from my desire to find a deeper connection with someone as I grow older. It's also an exploration of first love and how it is a powerful, terrifying, devastating, and most often an inevitable part of our universal journey that we have to endure to learn how to become an emotionally available adult. Sharing my first song, after working on it for so long, is both rewarding and incredibly terrifying. But again, a lesson I learned at MUS comes to mind — all art is subjective, some will like it and others won't, what is important is that the artist always works hard and believes in what they do.
I do, however, hope you'll give "Hey You" a listen and like it and give me a follow on Spotify, iTunes, and other streaming services. The music video will be available on my YouTube channel @Dawson Fuss on April 29. To stay up to date about my other music coming out over the next few months, please follow me on Instagram @daw
sonfuss.
Although I know I'll be leaving Montecito in the near future, no matter where I end up, I will always think of this place as my home.
With love,
Dawson
You might also be interested in...