Cate Head of School Ben Williams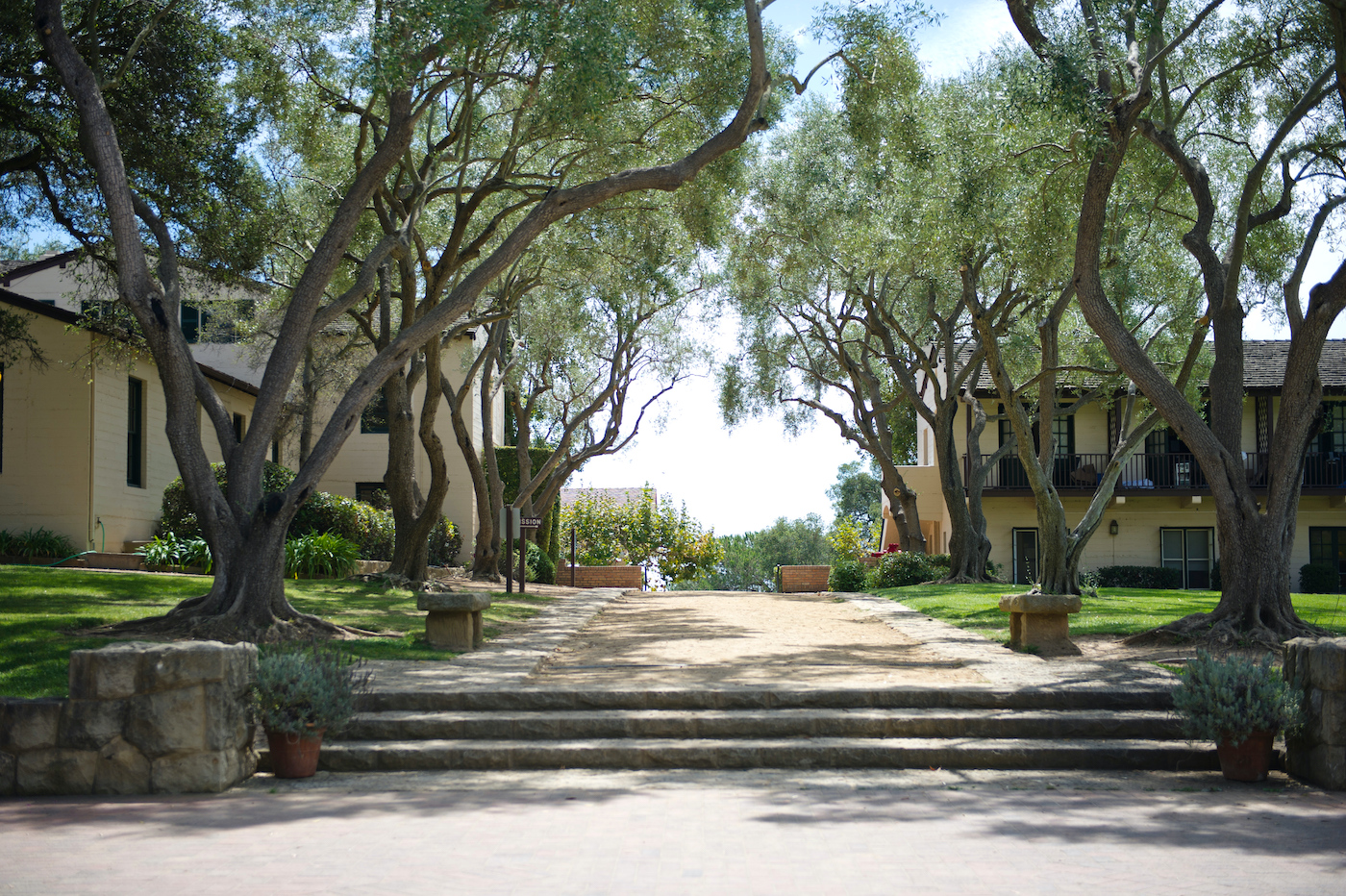 What more can I possibly say about the nationally and internationally lauded Cate School located in the hills above Carpinteria overlooking the ocean? So much has already been written about this excellent 9th through 12th grade co-educational college preparatory school that offers a rigorous academic yet broad-based curriculum and an all-embracing student life. Cate's diverse student population of 300 includes students from countries throughout the world, the United States, and the Santa Barbara community. Of the student population, approximately 20% are day students and the rest are boarders – a subject of great fascination for me! 
The Coronavirus restrictions imposed by the County prohibited an in-person visit to Cate to meet with Head of School Ben Williams. Nonetheless he was kind enough to take an hour – and more – to speak with me by phone. Naturally my first inquiry was how Cate was managing during these uncertain times, but Williams emphasized that the Coronavirus restrictions had been a teaching tool and an opportunity for learning and self-reflection. "'We Before Me' became our motto for our COVID-19 year, to create something meaningful for our entire community."
Over 100 years old, the school and its mission continue to reflect the educational principles set down by founder Curtis Wolsey Cate. A Harvard University graduate, Cate crossed the country in 1910 to start a boarding school that combined the academic excellence of East Coast prep schools with the adventurous spirit of the West. That first fall the school had an enrollment of twelve boys and despite changes in location and name over the ensuing decades, the school continued to grow and thrive. Upon Cate's retirement in 1950, the institution on Cate Mesa Road was officially renamed Cate School in his honor. Today Curtis Wosley Cate's name and vision remain the foundation and the school's mission.
The Cate boarding department was of special interest, especially from an administrative point of view, as I grew up as a student in a boarding school. Not long into our conversation, I was stunned to discover Williams to be a kindred soul. "The Lawrence Academy in Groton, Massachusetts is where I grew up," he revealed. "My father was the Head of School." As one of three boys who grew up in a community of students, teachers, and administrators, the experience left a permanent stamp on their lives. "As a matter of fact," Williams added proudly, "my two brothers are also heads of boarding schools!"
After graduation from high school, Williams earned his undergraduate degree in American literature and history at Williams College in Massachusetts and later a graduate degree from Brown University. His first teaching position was in Boston after which he made his way to California by way of Texas as Head of the Upper School at St. John's School in Houston. "I wanted to see what boarding schools were like in the West, which is how I came to Cate School in 1998," he recalled. Williams' journey to Cate School sounds very similar to that of Curtis Wolsey Cate, the school's founder.
More Than Just a School
Cate is a place where character building, as one faculty member puts it, "happens organically, through hard work and service to others." The school resembles a college campus with dormitories and faculty apartments connected. "Time with instructors is important, not only in the classroom but in sports, meals, and personal interactions… Our campus is more than just a school, it's home!" Williams emphasized. "The result of being part of a boarding school community is an experience that extends far beyond the moment," he added. With a student body of young people from 18 foreign countries and 32 states, Cate teaches its students to be citizens of the world, a melding of diverse cultures, ethnicities, religions, and sensibilities. Or as Williams put it, "Like building an orchestra, a variety of instruments all playing together to become a harmonious symphony." As he explains to his incoming students, "Entering Cate is not a four-year decision! Once you're here you are part of this community… and you will always be. These years will accompany you as you go forward in life. The memory of your years at Cate School will be a time released experience, one that doesn't accrue until years later with the realization of what you had and where… and with whom you had it."
Even as I write I'm deeply touched by Williams' insightful words rooted in personal experience and history. His ability to articulate his thoughts so openly takes me back to my own time as a resident student at what is now the Harvard-Westlake School in Los Angeles. Growing up in a secure community of students and teachers was indeed a gift far greater than just receiving a high school diploma, a gift that has continued to give over the years. Cate School's mission is to create the same kind of learning opportunity: An educational experience that continues to inform with the passage of years. Like the pages in a treasured book that reveal truths in their own time, Cate School's mission and experience on campus is designed to last a lifetime.
In conclusion Williams described his own perspective. "Growing up in a boarding school is 'magical.' No better village to grow up in… Certainly the reason why my brothers and I run boarding schools today because the community where we grew up sustained us!" Could one ask for a better verification than that? I think not. Santa Barbara can be proud that Cate School, one of the premier boarding schools in the United States, is part of our community…  just around the corner!
You might also be interested in...