Viva la FIESTA FIVE! Movies Return to Downtown as Metro Theatres Reopen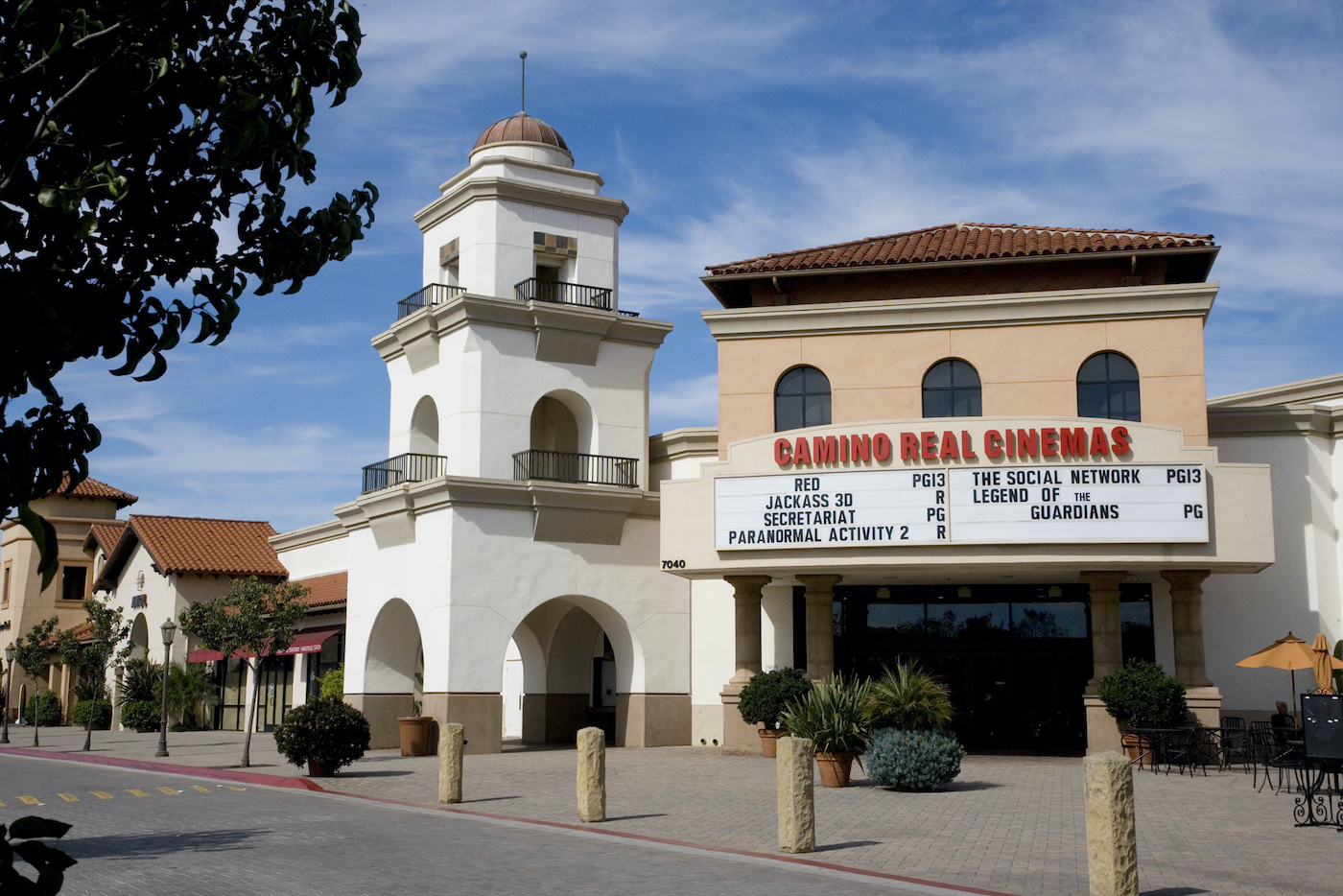 In one of those quirky COVID coincidences, Metropolitan Theatres is reopening its doors just as the Santa Barbara International Film Festival is about to get underway with a hybrid virtual/drive-in edition. 
Nine days after the county moved back into the red tier, movie theaters will be allowed to open indoors at 25 percent capacity or 100 people, whichever is fewer.
Metro will start screening new releases at Camino Real Cinemas on March 26. Fiesta 5 Theatres will return on March 31, a normal SBIFF haunt during festival time.
The news came too late for SBIFF to consider returning even a modest version of its usual indoor screenings for SBIFF 36. And while it might seem strange that film lovers can catch Hollywood's latest at a downtown cinema while needing to venture either online or down to SBIFF's beachside drive-in to view any of the festival's features, the reopening can't come soon enough for David Corwin, president of Metropolitan Theatres.
"It's really been a challenge, but it's great to be back," said Corwin, who runs the fourth-generation, family-operated company that is nearing its century mark. "We thought we were back in the fall, but then everything closed down again. So, this time we hope it's for good."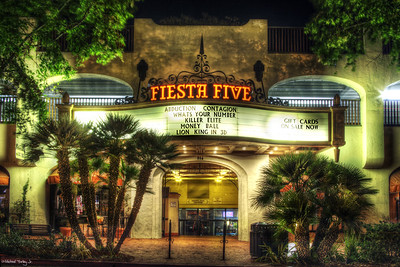 As before, the venues will reopen in accordance with local mandates and with enhanced protocols for cleanliness, sanitizing, and safety measures through every step of the movie-going experience. Physical distancing will be enforced through computer-generated seat reservations, while employees will undergo a wellness check-in prior to each shift and wear required personal protective equipment while working. All public and high-contact touch points will be disinfected frequently, and purchase of tickets is online or through Metro's new mobile app, with contactless payment encouraged.
The company has also aligned with more than 300 companies nationally with the National Association of Theatre Owners' CinemaSafe.org in voluntarily following a set of health and safety protocols developed by a team of industry experts based on guidelines from the Centers for Disease Control (CDC), World Health Organization (WHO), and Occupational Safety and Health Administration (OSHA). A complete list of the safety measures can be found at www.MetroTheatres.com/SafetyProcedures.
Additionally, the reopening of the cinemas will be staggered, Corwin said, noting that both staffing concerns – lots of employees either found other jobs or moved away – and a lack of new movies play into those decisions.
"There's not a lot out there right now, as the studios moved most everything to online streaming," Corwin noted. "But by May, things will really get going as the summer blockbuster season gets underway." 
Already on tap are big screen debuts of Godzilla vs Kong on March 31; the family film Peter Rabbit 2 in May; the highly anticipated Quiet Place 2 slated to open on Memorial Day weekend; the adaptation of the Lin Manuel Miranda musical In the Heights arrives June 18; and the latest in the Fast & Furious franchise is due on June 25.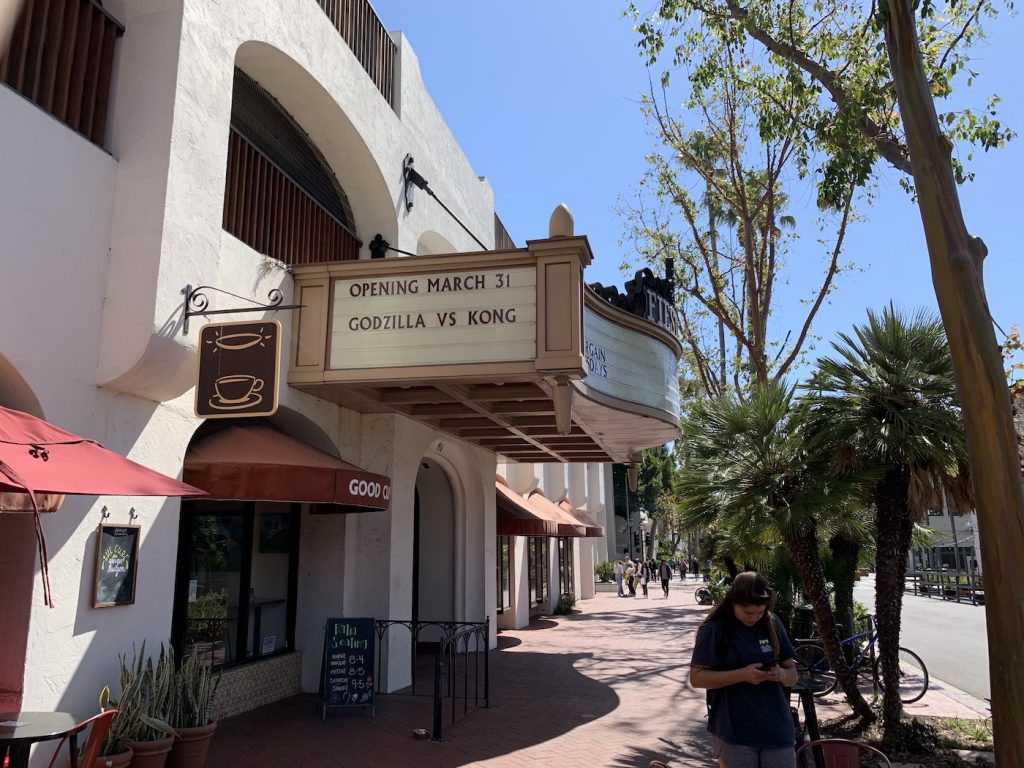 Corwin said he hopes that as the big-draw films arrive, audiences are also wanting to return to viewing movies in person and indoors.
"It's been tough. We've been open out-of-state (where protocols were relaxed earlier) for a few months and we're down 80% versus last year. But the good news, what's different now, is that New York and California are finally reopening, and that's especially important, significant for summer films," Corwin said.
Corwin noted that the local theaters are limited to just a quarter of its normal capacity, but the reopening at any level is "certainly a step in the right direction."
"We know businesses will likely be slow to start. But I think we'll grow as time goes on and there are more vaccines out there," Corwin said. "Hopefully the numbers (of COVID cases) continue to improve, and the capacity limitations will be phased out."
For those still hesitant to share space in a cinema with strangers despite the protocols, the popular private screenings are also returning. Groups of up to 20 can enjoy new theatrical releases at both the Fiesta and Camino Real Cinemas, with shows including various levels of food service and other amenities that can be booked online.
Corwin said that the company is planning on dedicating at least one auditorium to the rentals and making the schedules in advance so groups can plan ahead and book online.
Like most of Hollywood's movie executives and other theater owners, Corwin knows that streaming services are here to stay. But haven't we all had it up to here with staring at the computer or TV screen to connect or get our entertainment?
"Hopefully, people have really missed that experience of seeing a movie in a real theater rather than on their couch," Corwin said. "We know it will take some time to rebuild, but that's a common sentiment."
For tickets, film release dates, schedule, private screenings reservations, and more information, visit www.MetroTheatres.com.
You might also be interested in...