Dark, But Optimistic: Paula McLain's 'When the Stars Go Dark' Addresses Reality of Child Abduction
It is every parent's nightmare. Their child goes missing. It is 1993 and young girls are disappearing in Northern California. 
The New York Times bestselling author Paula McLain (The Paris Wife) makes an abrupt departure from her popular historical novels to delve into the world of suspense and crime mystery in When the Stars Go Dark.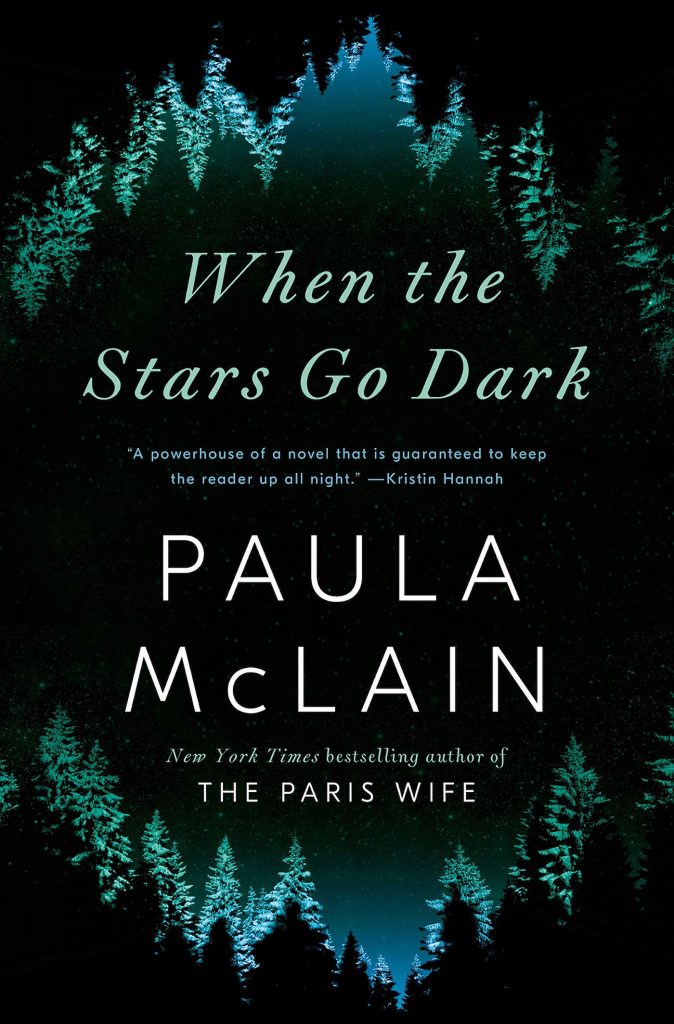 Anna Hart is a missing persons detective running away from a recent personal tragedy. Returning to Mendocino where she spent the only happy part of her childhood with caring foster parents just as Cameron, a local 14-year-old girl disappears. The event triggers traumatic memories from Anna's childhood of another teen who vanished. Anna races against time to find Cameron, a former foster child who she feels deep affinity for.
McLain masterfully weaves the past and present, real abduction cases (Polly Klaas), and fiction in this thriller that will leave readers haunted and heartbroken. It is her most personal work to date, lending her own experiences with abandonment, loss, and foster care to inform Anna and Cameron's story. Yet, McLain's novel leaves us optimistic, "how even when we think we're alone and far past hope, we're not." And that we are more than our trauma, our wounds.
The stars in McLain's title are, as she told me, representative of all the missing children Anna had tried to save, stars "we can't always see … but they're always there."
I was on the edge of my seat, rooting for Anna before another body is discovered, one of just thousands that disappear every year. According to the California Attorney General website, last year in Santa Barbara County alone there were a total of 773 missing children. I asked McLain who and why some children – girls mostly – garner the attention of the media.
"Affluence and race have a lot to do with which missing children are taken up as mascots," she said. 
That injustice drove her as an author and angered Anna. So how do we protect our children? By "not buffering them but arming them appropriately with information. Self-esteem is key" for healing, McLain said. So is therapy, "self-understanding and forgiveness," she added.
Call your local bookstore, including Tecolote Book Shop and Chaucer's Books, and reserve a copy; it's slated for release on April 13.
More Stories:
After Oprah's interview with the "Royals," Alexander Larman's meticulously researched The Crown in Crisis: Countdown to the Abdication has enough surprises to keep readers hooked. It is an in-depth look at the days leading up to King Edward VIII relinquishing his crown for, as it was famously stated, "the woman I love" Wallis Simpson . . . Dial A for Aunties by debut author Jesse Q Sutanto is a fun romp about a blind date, a murder, and meddling aunties trying to get rid of a body over a wedding weekend . . . Harlan Coben's antihero in his new thriller Win is a rich, handsome designer-wearing vigilante. The witty, fast-paced story is about an old abduction, family secrets, and murder. Fans of Coben will want to take this to the beach.
You might also be interested in...