Thomas Reynolds Gallery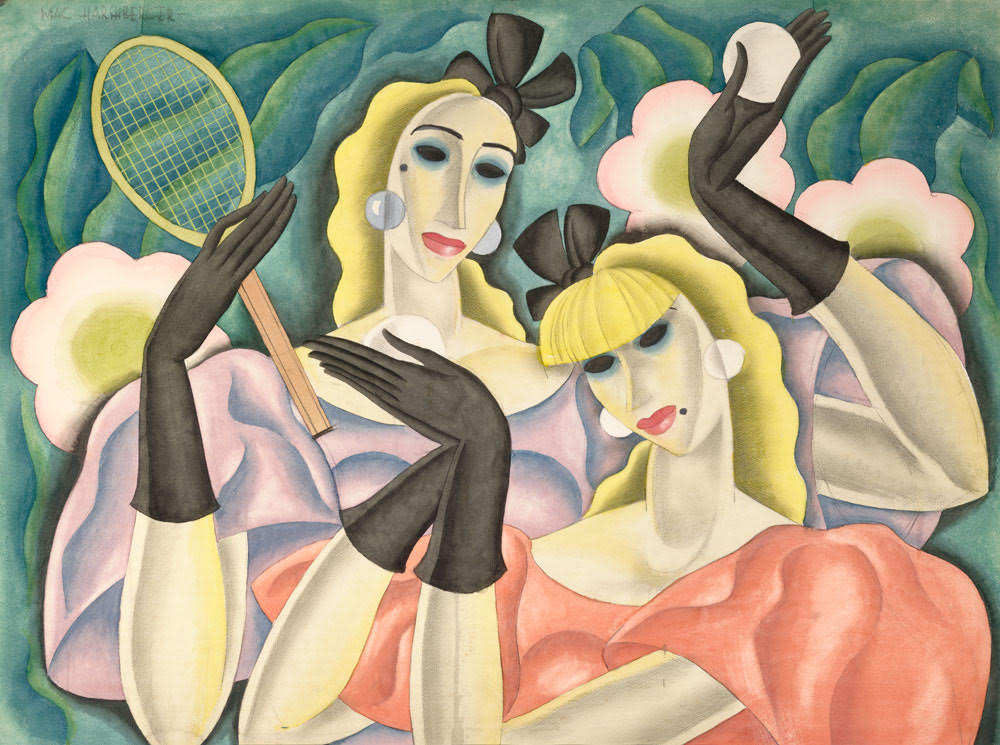 There's something new at 1331 State Street: the Thomas Reynolds Gallery near the Arlington Theatre! The Gallery was founded in 1994 in San Francisco in the Pacific Heights neighborhood and was known for contemporary California art and artists. I met with Thomas Reynolds the other day and he said, "I am also an editor-publisher and a recovering lawyer. We're delighted to be in Santa Barbara and to become a part of the excitement the new pedestrian promenade is bringing to State Street."
In 1994, Reynolds took a break from the legal world. Interested in collecting art he became enthralled with a young artist from Thailand who lived and worked nearby. Thomas had a pop up before they existed. He rented a Victorian for a six-week show of the artist's work and he was still there two decades later. Until recently that is, when he and his wife moved to Santa Barbara – a long held dream.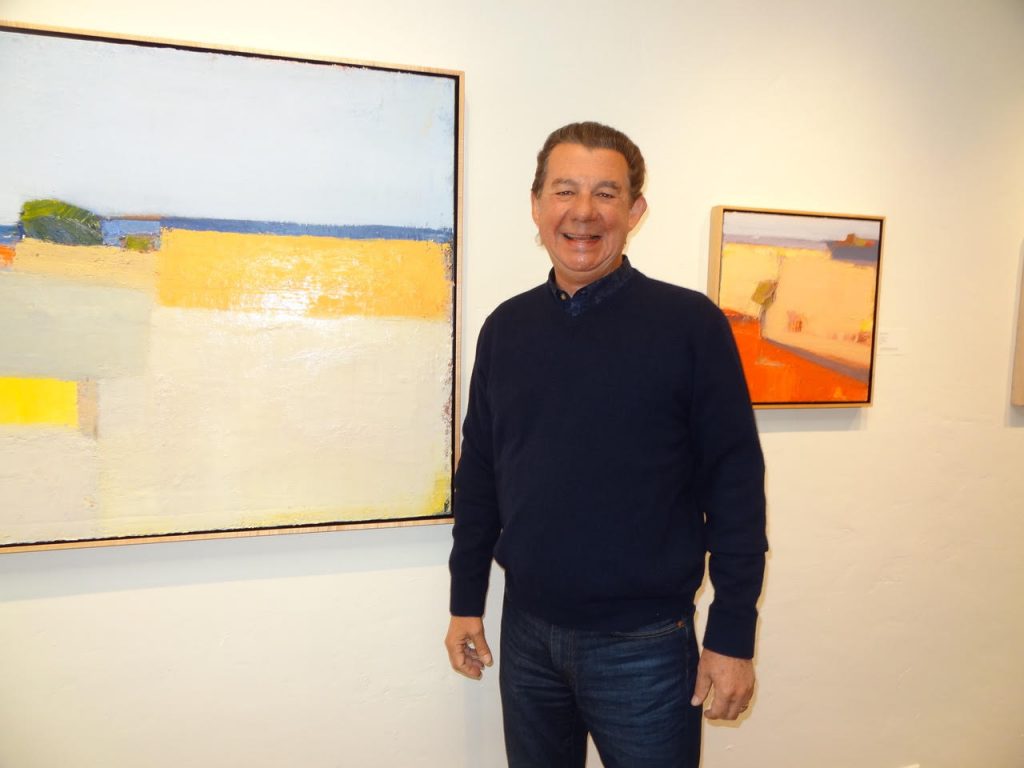 The inaugural exhibition features Sandy Ostrau who is a graduate of UCSB and played on the women's soccer team. She lives at the Sea Ranch on the Northern California coast. There also is Ken Auster, a Laguna Beach surf artist and a premier landscape and seascape painter. For a more abstract look you'll like Santa Barbara's Marge Cafarelli who incidentally owns the Public Market. Who knew?
Thomas was willing to share some of his knowledge about how to become a collector on all sizes of budgets. Or as he calls it, "Passing through the post-poster phase into the promised land of original art." What follows are his seven secrets learned from years of experience.
l. Don't be too quick to buy especially when you're first beginning to collect. It is much more important to look than to buy. Go to the best museums and the top galleries and auction houses. Explore online. Let your eye learn what is good and what is better – what you like and what you love. Later on, when you find yourself still remembering the one that got away, you'll learn the corollary to this rule: Don't be too slow to buy either, when love comes along.
2. Focus your collection especially at the beginning, as you start to learn what excites you most, concentrate on one or two things. It could be figure paintings or California landscapes or work by young Latino artists. This will give your looking a focus and help you begin to accumulate knowledge as well as paintings.
3. Collect in depth. Find a few artists whose work moves you and invest in them, in the fullest sense of the word. Buy multiple examples of their work that show the full range of their talent. This will often provide the added satisfaction of forming a bond not only with a piece of art, but also with the artist.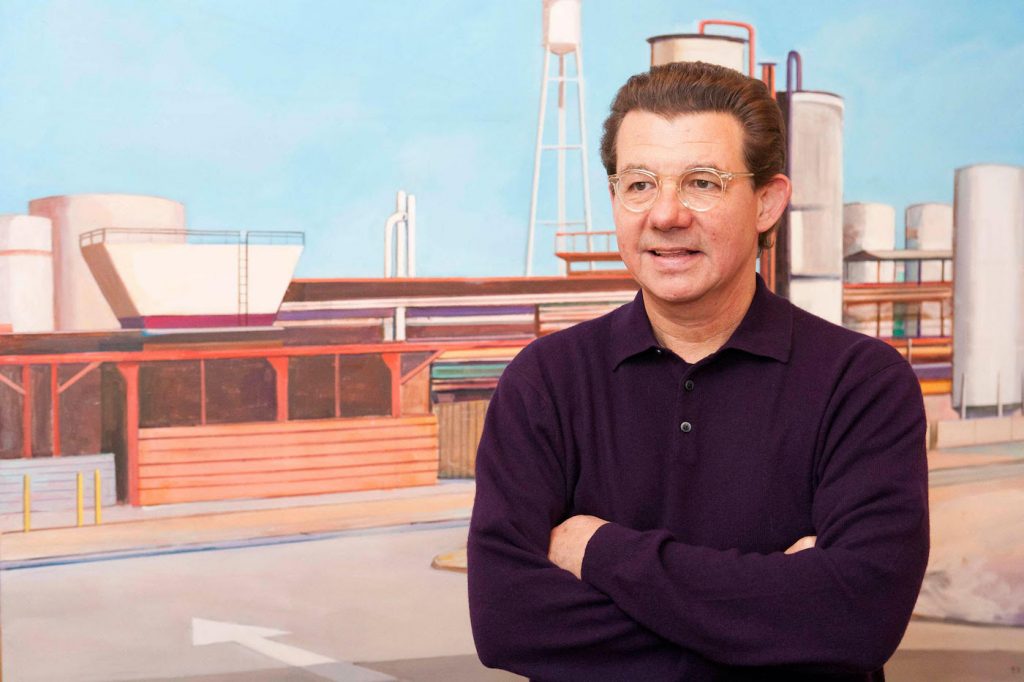 4. Stand on your tiptoes. A Los Angeles gallery owner advised me early on: "Stand on you tiptoes when you buy art." It was good advice, if somewhat mysterious. What he meant was stretch yourself and buy one strong painting even if it costs more than you planned to pay, rather than buying half a dozen inexpensive or minor works. Ask if you can pay over a period of a few months. This will increase anticipation and raise your standards and also limit the stack of "but it was cheap," things ending up in the closet when you grow tired of them.
5. Be aware of the pecking order. Oils are at the top of the art world hierarchy and carry the highest prices and values. Acrylics and pastels are a step down. Original works on paper – watercolors, drawings, and the like – are generally valued lower, but the flip side is the prices are also lower which makes them an attractive way to begin to build a collection. When you get down to prints, the price and value go down still more, depending on the reproduction process and the number of prints.
6. Consider plein air paintings. Artists have always worked on location especially in scenic California. By its very nature, work done en plein air must be completed fairly quickly, before the light changes and often are small and thus less expensive as a bonus. These will become some of the most treasured paintings in your collection. The best plein air paintings have a spontaneous quality that captures a moment or offers a fresh insight into a familiar scene.
7. Buy what you like. I urge people to buy art with their gut, not with their head. If something speaks to you, or makes you smile, or stays with you, pay attention. Chances are that connection will endure and grow richer through the years. And another corollary, also important: Like what you buy, because you'll likely be living with it for a long time. Aside from the Picassos and Monets, there is a limited resale market for art. So be sure what you invite into your home is something you will always want as part of your life."
So stop in and meet Thomas at 1331 State Street. He's open Thursday, Friday, and Saturday from noon to 5 p.m. or by appointment 415-676-7689. The website can be found at thomasreynolds.com.
You might also be interested in...