The Rites of Spring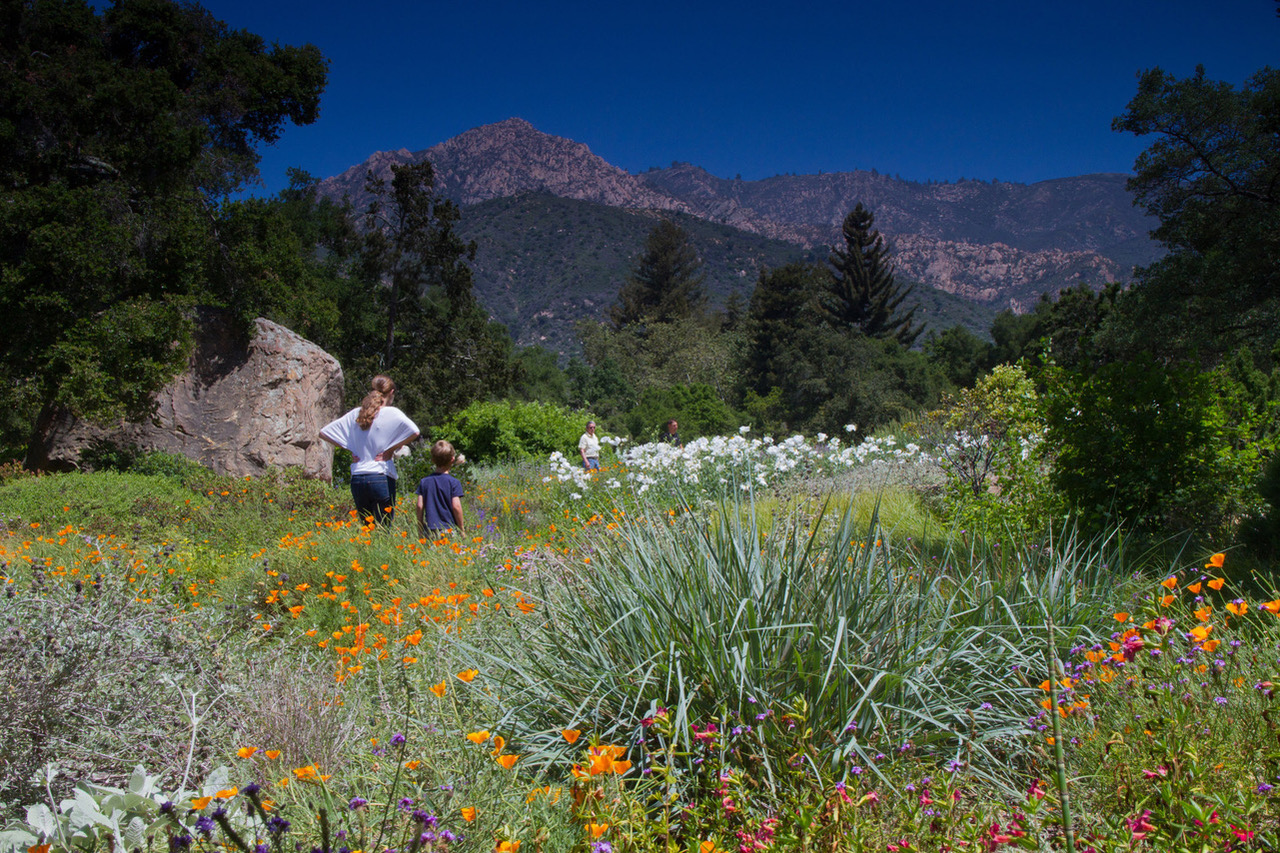 Spring seems to be everyone's favorite season. Temperatures start to rise, Daylight Saving Time begins, and the Vernal Equinox (March 21) brings us more natural Vitamin D. Wildlife keeps its watchful eyes on newborns; leaves appear on deciduous trees, absorbing the carbon dioxide; and flowers and bulbs start to bloom everywhere!
If you don't already have one, it's time to buy The Sunset Western Garden Book, the must-have reference book for Santa Barbara garden enthusiasts and professionals. After 25-plus years in the industry, I still refer to it for answers.
If you're looking for a different, garden-related book, pick up The Devil in the White City by Erik Larson. This non-fiction murder mystery centers on the 1893 World's Fair in Chicago and goes into fascinating detail about how Frederick Law Olmsted helped engineer and supervise the plantings of some about 600 acres on the fairgrounds. Today, Olmstead is recognized as the father of American landscape architecture, who not only laid out the World's Fair but designed New York City's Central Park.
I turn to his ideas and philosophies to guide me whenever I begin a new project.
Prepare for Drought
Summer will surely follow spring and bring its own seasonal offerings.
Due to the small amounts of rain we experienced last fall and winter, experts predict that we'll have a serious drought this summer. We need to prepare our garden now for the summer season. Accessing enough affordable water has become a problem in the region. In general, irrigating our landscapes and gardens is a major use of residential water in Santa Barbara, with green lawns being the thirstiest plant of all.
I'd like to propose a soul-saving alternative to some of the lawns and planting beds in your garden: a pollinator garden!
I'd like to propose a soul-saving alternative to some of the lawns and planting beds in your garden: a pollinator garden! As you may have read, the populations of birds, bees, and butterflies have been nearly decimated by man's use of chemical pesticides and the loss of natural habitats. There are specific plants that these delicate, winged creatures need and desire, plants that are drought-tolerant and well-suited to our Mediterranean climate zone. These three different species thrive on many of the same plants. Of course, milkweed is a favorite of the butterflies, while the bees and the birds (especially hummingbirds) like to visit and collect pollen from salvia, penstemon, cosmos, and lavender. There are a lot of other flowering plants they love, too. Just search on the web for "pollinator plants."
If space is a concern, then pots are the answer. A pollinator garden can be a do-good family project that will pay you back with hours of viewing pleasure.
You can find many other native, pollinator-friendly plants on a stroll through our esteemed Santa Barbara Botanic Garden In the past, the garden has held an annual Spring Native Plant Sale, but this year consider combining a nature walk there with a buying trip. For the adventurous, drive to Figueroa Mountain in Santa Ynez. You should find a spectacular display of wildflowers this spring.
There's another concern looming this summer: the potential for fires. Those of you with properties on the hillsides can find excellent information about how to create defensible space zones around your home; choose fire-resistant plants; and ember-resistant building materials at www.mon
tecitofire.com.
Doomsday tales aside, fate has brought us to this extraordinary spot on the planet. Treat yourself by getting outside and enjoying these glorious days.
Seasonal Tips:
–It's time to fertilize the garden. I use a general-purpose fertilizer mix 10-10-10 (nitrogen-phosphorous-potassium). You may have plants that require a more complex mix;
–Plant your herbs and vegetables now for fresh, yummy, dishes in the summer;
–Update the times set on your automated irrigation system. 
Later, I'll write about how to tackle your garden maintenance patrol.
Principles of Landscape Design
If you're a garden hobbyist (or would like to be), I'll be teaching a course on the Essential Principles of Landscape Design through SB City College (online via Zoom) beginning May 22 for five weeks. The classes are two hours each week.
In early April, you can find out more specifics by going to: https://sbcc.edu/extendedlearning/feebased.php
You might also be interested in...