UCSB's Zoom-tastic Don Giovanni Opera-ting in the 'New Reality'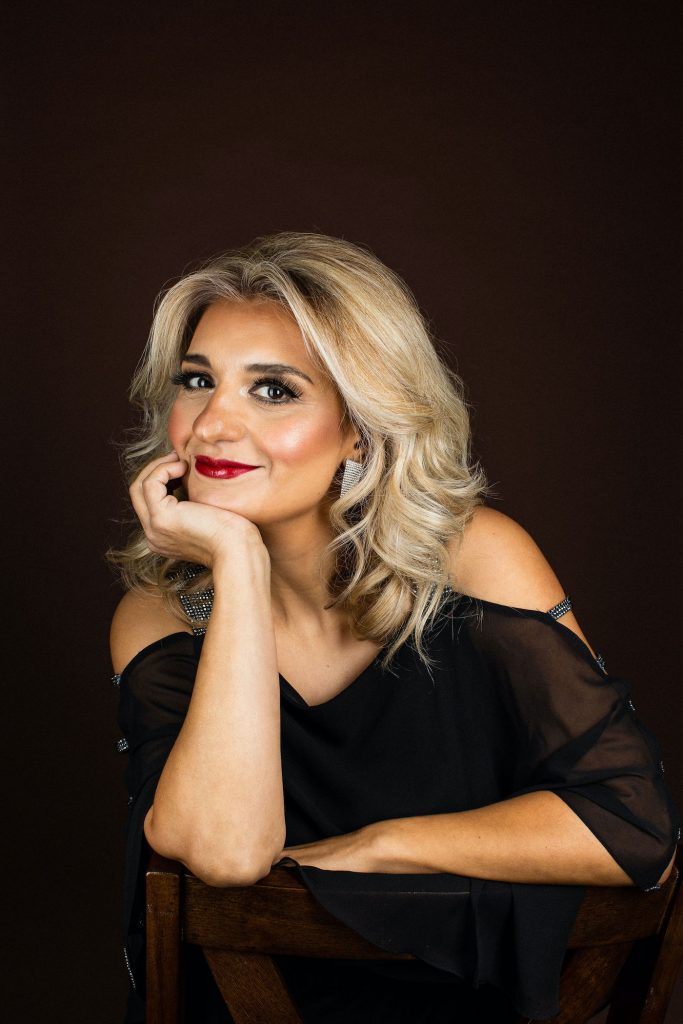 More Mozart is headed our way this weekend as UCSB Opera Theatre and the Department of Music present an abridged two-act virtual video version of Don Giovanni on Friday, February 26. The production is helmed by Associate Professor Dr. Isabel Bayrakdarian, the star soprano who sang the love interest role of Zerlina in multiple productions herself and now directs a cast of graduate and undergraduate Voice Program students. The presentation represents a passion project that perhaps rivals the lust of the main character, a shameless seducer whose deeds lead to his demise over the course of a mere 24 hours. 
With no students actually on campus, preparing to produce the opera via Zoom took a lot longer: many months dating back to the fall quarter. Adapting proved quite a challenge even for the ever-optimistic Bayrakdarian.
"The nature of opera is togetherness, which was totally tested in this process because the organic process of music creation takes place when we're all in the same space and time. But of course all of a sudden that wasn't possible. And there's simply too much lag over Zoom for opera, where microseconds count. This way of doing opera is definitely a new frontier."
Bayrakdarian's solution included positioning the action-oriented opera as more of a concert performance, and then employing a storyboard approach to tell the story – truncated from two and a half hours to less than 60 minutes – in a way that would be clear and still engage the audience watching online.
"We started with the musical numbers, none of which is longer than four minutes, and cut out all of the recitativo because it's almost impossible to have sung dialogue with a piano track," she explained. "Instead we've got title cards with a brief explanation of what's happened in a nutshell before the opera you're about to hear just so your mind has a sense of the story that's developing. And there are snippets of videos that show the different settings and visually lead the audience so you don't get tired from the monotony of singers in boxes on your screen."
To keep the singers as close as possible to a cohesive unit, she engaged UCSB lecturer Dr. John Ballerino and doctoral student Erik Lawrence to create a piano track to serve as a constant, a link between the singers who were located all around the country and across the globe. But the director also sought to keep as much camaraderie among them as possible.
"Group rehearsals had to change to intensive one-on-ones with each singer and the chorus," she recalled. "But I'd have singers come to hear their colleagues' coaching so that they could at least be inspired by each other's artistry, even if they couldn't join in."
Even more inspired was the choice to cast second-year doctoral student Valdis Jansons in the dual roles of the infamous Don Giovanni and his personal attendant Leporello. In the 90-second preview scene that was provided, Jansons proved his own perfect foil in the pivotal argument scene.
"Psychologically, they are foils for each other, almost each other's alter egos," Bayrakdarian said. "Giovanni is so beyond any kind of moral consciousness or any fear of consequences while Leporello is the pragmatist and has a conscience with an approach to life where there's karma for everything you do. Because of the COVID restrictions forcing us to have the production prerecorded, I thought it was a great opportunity to see the same person struggling with the internal battles. [In that scene], it's hilarious to see on the screen the same singer arguing with himself."
Despite the opera having premiered more than 230 years ago, that internal battle is an ageless one, Bayrakdarian said, perhaps one that played out in our political arena in recent months.
"At any moment we can, we can choose to be either good or evil… But I did not make any parallels or correlation for us when we were making the opera because it was really more music therapy. Especially Mozart, which is so refined and beautiful. It elevates your spirit. To me, singing Mozart is a complete spiritual transformation every single time. My hope is that I can convey that to the audience so that when they hear it, you get the feeling that you dropped a huge weight."
(UCSB Opera's Don Giovanni premieres at 6 pm on Friday, February 26, on the Department of Music's YouTube channel. A Q&A session with director Isabel Bayrakdarian and some of the cast members follows at 7:30 pm on Zoom. Visit www.music.ucsb.edu.)
You might also be interested in...