Music Department Offers an 'Elixir of Love'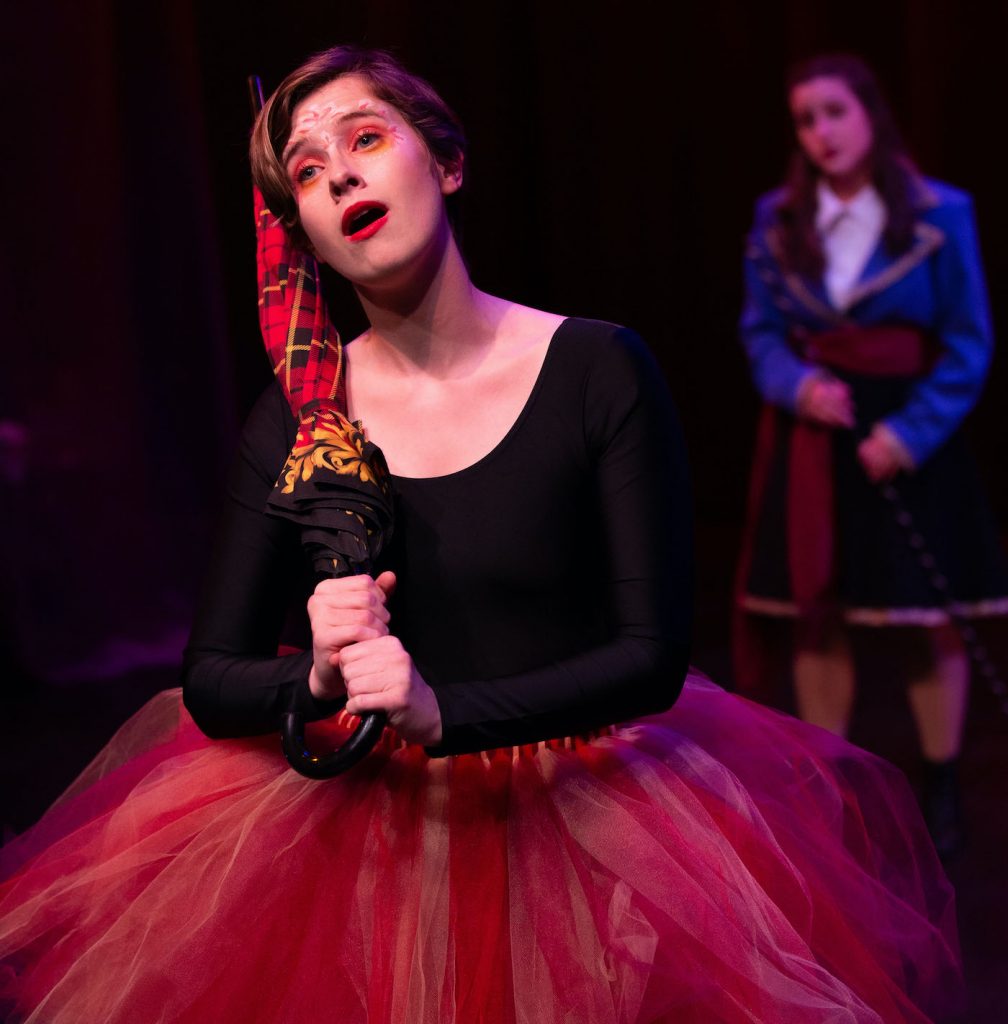 Watch an engaging video of The Elixir of Love, a two-act opera by Italian composer Gaetano Donizetti, on Friday, February 19, at 7 pm at west
mont.edu/music. After months of socially distant rehearsals and three days of challenging but safe videotaping, the Westmont Music Department presents its latest opera. Alumna Christina (Farris) Jensen '09 returned to Santa Barbara to serve as stage director for the production during the pandemic.
The opera was staged specifically for video production in cooperation with Center Stage Theater in Santa Barbara's Paseo Nuevo Mall. Both the theater and the entire opera production cast, orchestra, and crew were subject to enhanced testing and health protocols to make it possible for them to participate in the show.
Michael Shasberger, Adams professor of music and worship, served as music director for the production, which features the full Westmont Orchestra. Sara Rockabrand is vocal director.
Senior Jessica Lingua, double major in voice performance and biology, stars as Adina in a brilliant coloratura role. Sophomore voice major Sibo Msibi plays the leading tenor role of Nemorino, while senior Justin Sharp and first-year Sean Ryan are featured in the baritone roles of Sargent Bellcore and Doctor Dulcamara. Senior music major Hailey Hoang portrays the mezzo role of Giannetta.
Jensen, who has directed opera productions for small companies in the Los Angeles area, decided to film The Elixir of Love out of sequence. "We wanted to give the students an additional challenge and opportunity to work in a more film-like environment where order is irrelevant," she says. "We also hoped to keep contact at a minimum. The students rose to the challenge of performing in such a different way."
The Center Stage staff generously removed several rows of audience seating for the socially distant orchestra and cooperated with efforts to hang fabric and lights, which the video team of Verité generously provided.
You might also be interested in...