'The Shot' Premieres
You could say that Robin Gerber has had a backwards career. After working as a lawyer in Washington, D.C., and then serving as a well-paid Congressional lobbyist for trade unions for 15 years, Gerber, experiencing self-described burnout, junked it all for a life as a writer for newspapers and magazines. 
Then her mentor suggested she try her hand at books, penning Leadership the Eleanor Roosevelt Way, using the former First Lady's tale of rising above her difficult childhood to achieve what few women ever had before her.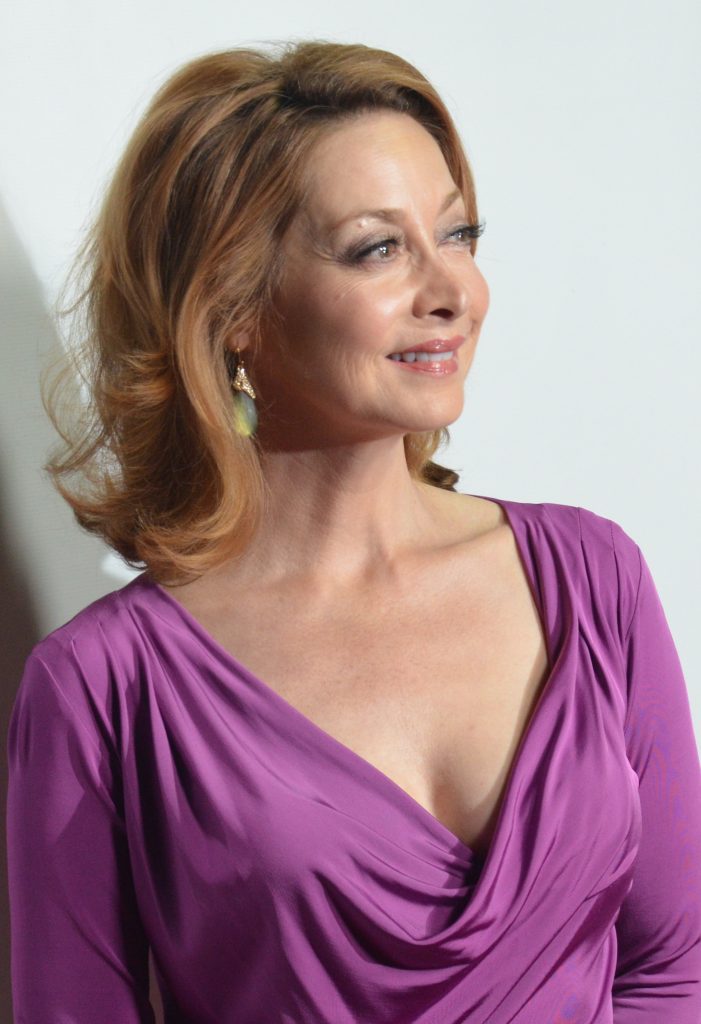 "The book did really well, and it got me a speaking career," Gerber explained. "I hadn't anticipated it, but it turned out I was very good at telling her stories. So companies started hiring me for their conferences, and that gave me the money to keep writing."
Gerber kept writing, revisiting Roosevelt in a fiction called Eleanor vs. Ike and in between one on Katharine Graham subtitled "The Leadership Journey of an American Icon." The book didn't break any sales records, but it did spark an idea for a play about the woman who rose above her own emotionally impoverished childhood and suicide of her abusive, mentally ill husband to run the Washington Post, proving her mettle by defying the government by publishing the Pentagon Papers and taking on the Nixon Administration during Watergate.
"I'm very drawn to the transformational moment in people's lives," Gerber said. "I just couldn't stop thinking about how her husband killing himself is that moment in her life. She grew up wealthy, she gets married like she's supposed to, but she's lost the newspaper that was her family's and then he turns out to be bipolar and abusive. The horror of what that must have been like is hard to overplay. I really got interested in how she went from being, as she described herself, a doormat wife who was abused to a highly successful publisher of the paper."
The Shot narrows the focus to Graham's troubled marriage, with the title referring to the night that Phil Graham takes his own life with a hunting rifle in the couple's bathroom.
"I'd been too glib about that in the book," Gerber admitted. "When I really dug into what abuse means for women, I realized that I was quite wrong about how easily she recovered. She didn't just turn on a dime as I thought. It was much more complicated, all those parts of equating love and protection with abuse and thinking you can change the person, that you're their savior. That's why I wrote the play, to dive deeper into all that."
After being workshopped in Ojai in 2016 and developed for an additional two years-plus as a one-woman play starring Sharon Lawrence and directed by Michelle Joyner, The Shot was set to premiere in Los Angeles last March before the initial COVID closures. With the pandemic still problematic for live productions, the team behind the play decided to film a truncated version as a staged reading in Lawrence's home. And rather than producing The Shot for profit, they are making the video available for free as a fundraising tool for organizations working to end intimate partner violence and the theaters they partner with.
Center Stage Theater, which provided the camera and recording equipment and personnel to operate the filming for the taping in January, is screening the world premiere of the so-called cyber-play as a joint fundraiser for the theater and Domestic Violence Solutions from February 12-15, with the opening night followed by a post-show interactive Q&A panel with playwright Gerber, actress Lawrence, Domestic Violence Solutions client advocate Miriam Ceballos, and survivor Nataly Sarabia.
Gerber, who moved to Ojai 12 years ago, is excited to finally have the public witness the work that turned into a passion project, and excited about the possibilities of the partnerships. "It's all about raising awareness the way my awareness was raised as someone who hadn't encountered domestic abuse. And also empowering women whether they're out of the situation or not to know they can rise above it if they have support. That's why we all wanted to do this for free, because we all felt that the reward of helping in this way was more important than anything else."
Sharon Lawrence might be the only person who, in retrospect, is happy that the California COVID closure came when it did last March, necessitating the cancellation of The Shot's planned premiere in front of a live audience in L.A. But not because she was nervous or not ready to take on the challenging portrayal of Washington Post publisher Katharine Graham in the one-woman show.
"I had my first symptoms of my COVID bout on the day that we would have performed," Lawrence explained. "I didn't realize it at the time and wasn't even sure until I got an antibodies test in June, but it really hit me like a ton of bricks so I don't know if I would have been able to do it anyway. But thank God we weren't all there. It was terrible that we had to cancel it, but good that nobody was damaged by me. I probably would have given COVID to everybody in the front row."
Lawrence is much more used to giving people thrills and chills over the long and varied acting career highlighted by several years playing Dennis Franz's wife on NYPD Blue, a role that earned her a SAG Award and three Primetime Emmy nominations, scores of guest shots including another Emmy-nominated turn her portrayal as Izzie Stevens' mother on Grey's Anatomy, a more recent three-year run in a recurring role as a real estate mogul Margo Mierzejewski on Shameless, plus a number of theatrical parts in Los Angeles.
Lawrence talked about portraying Katharine Graham in The Shot earlier this week.
Q. What drew you to want to be the star of The Shot, and stick around for the four years since you first read it?
A. When Robin first approached me at the Ojai Film Festival, I didn't know that Katharine Graham's life had the shadow of such a difficult aspect of her marriage and having to negotiate mental illness and then her husband's suicide. It's a very compelling story because of the vulnerability of a time when they didn't have the understanding and the acceptance and the treatment (medications). Even though my degree is in journalism, during the time that she was really in her heyday I must admit I was not paying much attention to what she was doing. But of course I was drawn to playing a woman who's living in a high level of society and a high level of achievement while dealing with what was happening at home, and everything it took to just maintain that tight rope.
But Robin is the reason that I have stayed passionate about it. She's a true advocate for women's leadership and that's what this endeavor has remained. Robin is indefatigable, which is why she was so effective as a union lobbyist. She truly is an advocate who attaches to what she believes is the highest value of something in her hierarchy and sticks with it. This is her first play, so she has also been a student who is very open and intrigued by the dramaturgy that those of us who have been in the business were revealing to her, and not at all defensive about the writing.
It's been a team with (director) Michelle Joyner, who I knew because her husband, Robert Egan, had directed me a couple of times. The three of us working together has been really great. When we workshopped for the Ojai Playwrights Conference, we just sat around a table, pulling the play apart, and improving its structure. How we communicated was so surreal. I know that sounds dramatic and hyperbolic, and maybe it's because I'm very seldom in the midst of that level of development. But the three of us were on equal footing. Nobody had more authority. It was a three-legged stool that was as sturdy as anything you could imagine, and it's been that way ever since.
I'm imagining it must have been daunting to play Graham after Meryl Streep's turn in The Post.
Well, she's the best actress ever. How do you describe Meryl Streep except as the GOAT (greatest of all time)?… We had already started working on this, done a reading of it in Ojai before I read that The Post was coming out. I thought, "Oh God, I don't want to be compared to her." But at least we were going to be a play. But now that we filmed it because of COVID, it's a thought, it's a concern. But sometimes you do things for bigger reasons than whether or not it's going to be the best thing for you as an actor or as a piece of business. It is such a challenge. I am not the most obvious choice for Katharine Graham. I'm not. But I think of this (role) as something a lot of people can play and I hope a lot of people do down the road.
I agree with you in that, it seemed to me, you played Katharine Graham as more of a universal character who happens to have this particular story. Like you approached it as more of a human interest story.
Well I'm very aware that I don't look like her nor do I have her energy. I always thought of this as an exercise truly, and to help get the play ready and evolve. You just have to take the leap. Making the twists and turns that the story takes is something that I do feel I'm capable of, that I'm able to illuminate what it was like to traverse that terrible night and then three days later, gather her inner strength from everything that she's gone through to face a board of directors, all men, and not acquiesce to what was the prevailing thought that the paper would no longer be in her family. The only way to save it would be for her to accept that she had the strength to do it.
She had everything she needed to search through the trauma and emerge as a leader. That's the message for all of these women who are living through domestic abuse. You can come to the point where whatever damage might have been done, there is so much more to them and that they actually have wisdom from it that can be powerful.
Visit Centerstagetheater.org for information on purchasing tickets to the virtual play reading of The Shot, February 12-15, 2021.
One Acts, Online
Like just about everything else during the "new reality" of the COVID-19 era, UCSB Theatre Department's One Act Plays for the Winter Quarter will take place online, as have all of its programs since March. The quartet of short plays from playwrights both well known and more obscure cover a wide variety of topics, each with some relevance to life as a college student. You Can See All the Stars by E. M. Lewis, which was commissioned by the Kennedy Center and premiered at the American College Theater Festival 2017, is about a sweet college student whose life has been shattered by being sexually violated by another college student whose healing journey proves heartbreaking and heartwarming as she picks up the pieces. Art/Work by Russell Leigh Sharman is a three-character play examining what it is like to have a career as an artist navigating through a world filled with criticism – including an onstage one who judges the two artists' output. A prostitute, a soldier, a businesswoman, an internet rapper, a programmer, and a philanthropist come together in Idris Goodwin's Six, as their lives that have become entangled show that the ties that bind them together are becoming too tight for comfort. Ryan M. Bultrowicz's Three Women and an Onion follows three roommates who keep finding an onion that has appeared out of thin air in their kitchen, leading to an obsession to figure it out resulting in a mystery that plays like an absurdist detective comedy.
Directors Iris Skeen, Shianne Dingeman, Jack Richman, and Yizhou "Frances" Sun are all fourth-year students in the Directing program at UCSB. The One Acts can be seen for free at 7 pm on Friday and Saturday, February 12-13, and 1 pm Sunday, February 14. Catch the performances over Zoom at https://ucsb.zoom.us/j/81440429470.
Classical Corner: Music by a MacArthur 'Genius'
UCSB A&L's next event in its House Calls Virtual series was definitely not filmed exclusively for the Santa Barbara audience, as American cellist Alisa Weilerstein and Israeli pianist Inon Barnatan filmed their recital at La Jolla's Conrad Prebys Performing Arts Center last fall for streaming for arts organizations across the country. But that's no reason not to tune in for what promises to be a brilliant concert featuring the MacArthur Foundation "Genius" award-winning cellist who The New York Times praised as "technically flawless and deeply expressive," and her longtime recital partner pianist who the U.K. Evening Standard called "a true poet of the keyboard." The program seems tailor made for Valentine's Day, too, as the pair will play Manuel De Falla's Suite Populaire Espagnole, which was inspired by beloved Spanish folk songs, and Rachmaninoff's rapturous Cello Sonata. What is happening exclusively for the Santa Barbara audience is a live moderated Q&A with Weilerstein, with audience input via chat, following the streamed performance. Tickets for non-students are $10. Visit https://artsandlectures.ucsb.edu/
Focus on Film: Inside Out in Joshua Tree
A number of recognizable faces and voices, as well as sites in a treasured nearby national monument, appear in Debbie & Doug Drop Acid in the Desert, the next short film examined in SBIFF's weekly Film Talk series. Desperate to re-ignite the fire of their once passionate marriage that is about to hit rock bottom, Debbie and Doug (Angela Gulner and Zack Gold) enlist the help of an alternative therapist named Ariel who specializes in therapeutic psychedelics (Maria Bamford). Ariel suggests the only way to save their relationship from impending death is to take LSD together in Joshua Tree. When the connection-seeking couple accidentally drop a dose that is much stronger than prescribed, Debbie and Doug are transported into a hallucinatory world filled with bizarre and hilarious characters (Larry King and Paul Scheer) who shed a unique light on the problems affecting both their relationship and themselves, forcing them to journey within to learn a sobering lesson in love. Filmmakers Scott Brown and Zack Gold chat with a SBIFF programmer over Zoom at 6 pm Thursday, February 11. Visit www.sbiff.org/filmtalk for the viewing link and registration.
Discussions with Durling
Time, director Garrett Bradley's documentary about Fox Rich's campaigning for the release of her husband who is serving a 60-year prison sentence in the Louisiana State Penitentiary for bank robbery, is one of the decorated nonfiction films of 2020. The movie, which combines original footage with home videos, won the Documentary Directing Award at Sundance Film Festival, making Bradley the first African American woman to receive that award. It went on to be named the best doc of the year by National Board of Review; the New York, L.A., and National Society of Film Critics; the International Documentary Association and many others. Time can be seen on Amazon Prime. Bradley discussed the doc over Zoom with SBIFF's Roger Durling last month.
Writer-director Sofia Coppola teamed up with actor Bill Murray – who so memorably starred in Coppola's second film, Lost in Translation, back in 2003 – for On the Rocks, her latest comedy-drama in which Murray plays Rashida Jones' father as they tail her suspicious husband portrayed by Marlon Wayans. Murray is nominated for a Golden Globe for Best Supporting Actor. Coppola talked with Durling for about half an hour before actress Jones joined them for the final 15 minutes in a recent Cinema Society event. The film streams on Apple TV+.
Also nominated for an acting Golden Globe are Tahar Rahim and Jodie Foster for their roles in The Mauritanian, directed by Kevin Macdonald and based on the 2015 memoir Guantánamo Diary by Mohamedou Ould Salahi, a true story of Salahi's experience of being held for 14 years without charge in Guantanamo Bay. Rahim, who plays Salahi (Foster is his attorney), and Macdonald – whose earlier films include the Academy Award-winning doc One Day in September (1999), Touching the Void (2003), The Last King of Scotland (2006), State of Play (2009), and the Whitney Houston documentary Whitney – recently did a Q&A session with Durling for SBIFF. Visit SBIFF's YouTube channel to watch the conversations.
Virtual Virtuosos?
With the launch of the 36th Santa Barbara International Film Festival barely six weeks away, we're thinking it must only be a matter of days before SBIFF announces the formatting and timing of the normal extravaganza that takes place all over downtown for 11 days every winter as a purely virtual event, since it's a certainty by now that early April is likely too soon for audiences to be gathering in person inside theaters. But that hasn't stopped SBIFF from soldiering on with its signature salutes to actors and other filmmakers who created some of the most-praised and award-hopeful movies of the year. Announced last week were the winners of the Virtuosos Award, with, as always, an impressive slate of mostly up-and-comers. Riz Ahmed (Sound of Metal), Maria Bakalova (Borat Subsequent Moviefilm), Kingsley Ben-Adir (One Night in Miami), Andra Day (The United States vs. Billie Holiday), Sidney Flanigan (Never Rarely Sometimes Always), Vanessa Kirby (Pieces of a Woman), Tahar Rahim (The Mauritanian), and Zendaya (Malcolm & Marie) will receive their awards and discuss their work on Saturday, April 3, as the tribute will be moderated for the 11th year by Dave Karger, who spent 17 years as a senior writer at Entertainment Weekly before becoming Turner Classic Movies host and IMDb special correspondent host.
Chaucer's Choice: Former Model Scrambles 
Chaucer's next Virtual Author Discussion is with author Fred Williams, a former professional model and bodybuilder turned storyteller whose book Scramble marks his debut as a published author following having his short stories published in several anthologies. The characters in the book are true to the title, as "Scramble" concerns a streetwise and sharp kid hellbent on avenging his parents' death, a single mother confronting her past by taking the drastic step of committing robbery to pay off her overdue balance, and an elementary school principal who is willing to kill for his principles. Williams, who lives in Ventura, tells some stories in a Zoom event that we're told includes an accompanying soundtrack at 6 pm Tuesday, February 16. Visit www.chaucersbooks.com for more info.
Finding Resilience in Challenging Times
With the coronavirus crisis continuing with perhaps no end in sight (yikes!), Hospice of Santa Barbara's Illuminate Speaker Series has another online offering meant to help us cope with challenging times. Meditation pioneer Sharon Salzberg, co-founder of The Insight Meditation Society in Massachusetts, is also an author whose books include the New York Times bestseller Real Happiness, Lovingkindness, and her 2020 release Real Change: Mindfulness To Heal Ourselves and the World. Her webinar on Wednesday, February 17, aims to provide an opportunity to deepen an exploration of the resiliency of the human spirit in a time when overwhelm and stress have become all too common. Salzberg will talk about how the three essential skills that cultivate balance – concentration, mindfulness, and compassion – can be developed through the practice of meditation. The free presentation will include a talk, guided meditation, and a panel discussion. The series continues Dr. BJ Miller in March, Dr. Sunita Puri in April, Jenée Johnson in May, Nora McInerny in July, and Pico Iyer in August. Visit www.hospiceofsb.org for information or registration.
You might also be interested in...