Dear Montecito: Hope Saxon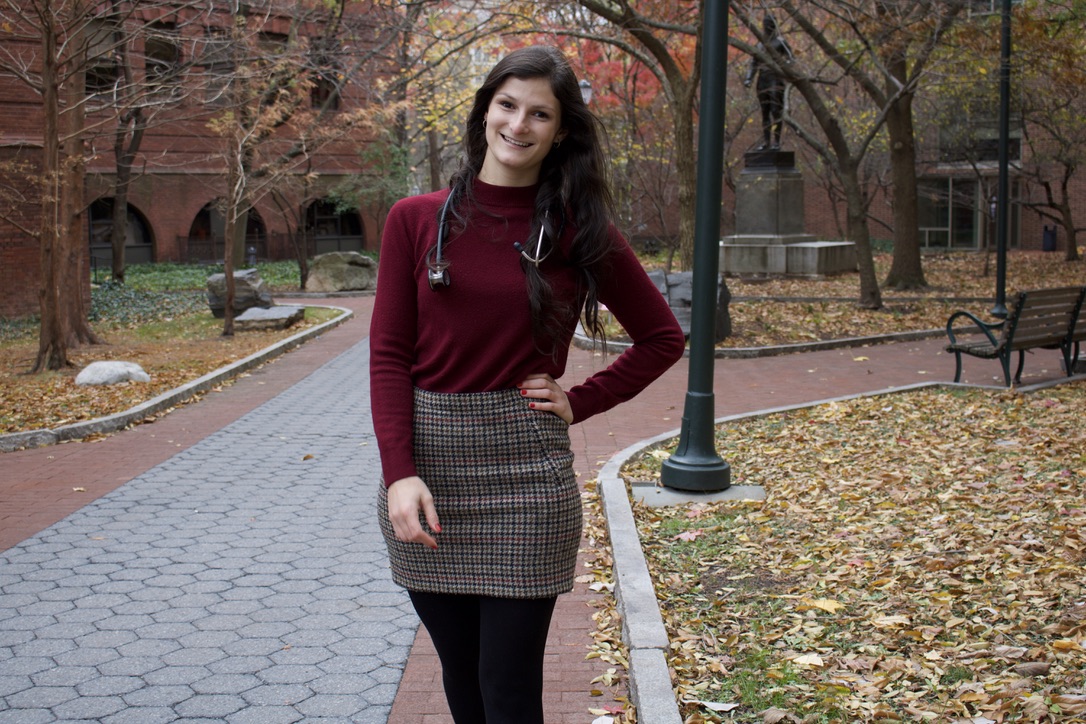 It's natural for students who move away from home to feel nostalgic about the place they left. I am reminded of this every week, reading letters about people's experiences growing up in Montecito. Some speak to my own memories more than others. The letters about surfing and hiking… well, let's just say I look like the sort of person who gets sunburnt after a day inside the house. But occasionally there is a letter that demands that I see and taste and hear every detail because it looks through the same glasses I was wearing when I grew up in Montecito. This week's letter is from the lovely Hope Saxon, MUS alumna and recent nursing school graduate. 
Dear Montecito,
As I write this, I'm looking out the window of my apartment in Philadelphia, gazing at a flurry of snow cascading across the skyline I have come to love as a second home. But boy, is this home different than the one I grew up in! I've replaced sprawling July days in a Roxy swimsuit on Miramar Beach with some seemingly endless days in scrubs and N95 masks. And while at first glance, these two realities couldn't seem more different, I feel my heart engaged and nourished so fully in each side of this dichotomy. I just graduated as a Registered Nurse from the University of Pennsylvania, and I have a special Montecito organization to thank for inspiring my career and my calling.
I started volunteering at Friendship Center in my 9th grade year at Santa Barbara Middle School, a school that shaped so much of the person I am today. Although I had no prior experience interacting with adults with Alzheimer's disease, dementia, and other cognitive differences, I instantly knew that this place was doing some special work. By the end of my week volunteering there, I had found my passion and purpose in life and knew I would be working with adults with Alzheimer's as well as their families for the duration of my career. I loved Friendship Center so much that I came back to volunteer in the summers during high school, and eventually, after college, returned for a full-time position there! Many of the things I often miss most about home are centered around my memories at Friendship Center, from sing-alongs and music history classes, to sunny days spent painting and doing puzzles on the patio, to my weekly ritual of stopping to scarf down a farm cake from Pierre Lafond on my way home (seriously, try it, you won't regret it).
While I miss Santa Barbara and the proximity to my family, who are my favorite people in the world, living away from home has taught me so much about who I am and what I'm made of. I'd like to think that maybe some readers are preparing to move away for the first time, whether for college, a career, or a new adventure, and while I know the prospect of leaving SB can be daunting, I am so excited for you! I think that some of the biggest gifts my time away has given me are perspective and gratitude. It can be easy to take for granted the beauty and privilege our lives are often surrounded by and steeped in as people who live in paradise, and I think it's important to take some space to see the world, meet people with different points of view and experiences, and realize that Santa Barbara isn't like the rest of the planet. Yes, in some ways it is a representation of the best things, people, and a place can be and have, from our community's resilience and support of one another after the debris flow, to the vibrant colors of Fiesta, to the wonderful schools, and the flavor of a carne asada taco from Lily's. But there are other experiences we can have to more fully appreciate our town for all the incredible things it is and to help recognize the things that could use some change. So, if you're as fortunate as I was to be able to study abroad in college, or take some time off to travel, I cannot recommend it highly enough. Living in Cordoba, Argentina helped me learn to be comfortable navigating a big city, have meaningful dialogue with people whose lives were so different from my own, and further solidified the love and appreciation I have for our little town. I can't fully express the magnitude of meaningfulness my study abroad experience carries for me to this day, and I still believe stretching myself and leaving my comfortable California bubble for a semester to be one of the best decisions I've ever made.
So, Montecito, I thank you for being such a lovely place to grow up, and I hold you in my heart from 3,000 miles away! Stay safe, happy, and healthy, and I'll look forward to returning home for tacos, a tan, and some quality time with my family and dog!
Love,
Hope
P.S. Parents of Montecito children, if you have recommendations on people to feature in "Dear Montecito" please contact me, stellajanepierce@gmail.com
You might also be interested in...