Winter Series Preview with Belinda Robnett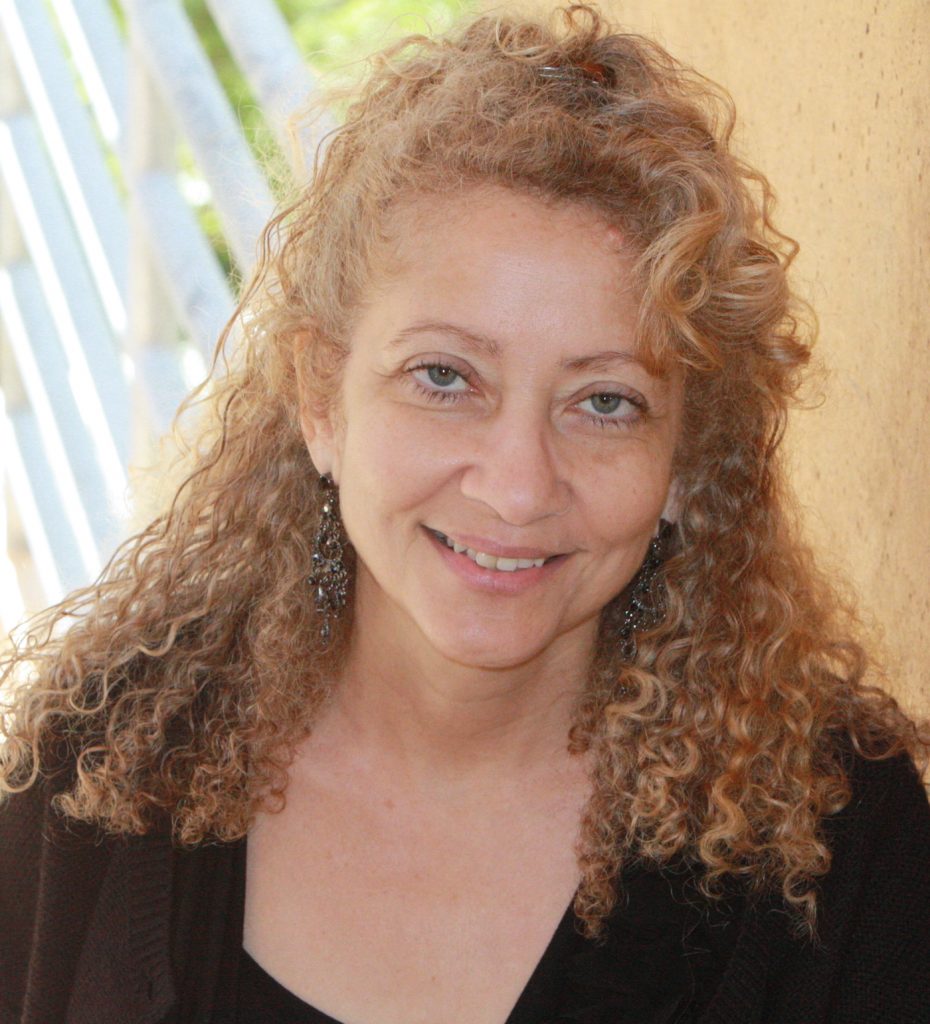 UCSB's second segment of its year-long Race to Justice series of virtual talks and Q&A sessions, which was created in part by the heightening of awareness of inequity raised by the Black Lives Matters protest after George Floyd's murder-by-police last spring, got underway last week with a conversation with the compelling author Ta-Nehisi Coates. It's worth noting that the event took place just six days after the invasion of the U.S. Capitol, where the comparatively tepid police resistance vs. the show of force facing BLM events over the summer once again evidenced the continuing institutional disparity in how people of different races are perceived and treated. 
UCSB Arts & Lectures has teamed with multiple university academic departments and administrative offices to create the series featuring leading activists, creatives and intellectuals looking at systemic racism through a variety of lenses, including the lingering effects of slavery and reparations, the inequities in the criminal justice system, how the arts can impact perception and the role of the educational environment. The public facing Race to Justice events, which began in October, are also augmented by a similar campus-only series called "Anti-Blackness: Difficult Dialogues," an initiative put together by Belinda Robnett, the university's new Vice Chancellor for Diversity, Equity and Inclusion, who brought the program with her when she left UC Irvine for her new position in September. "Difficult Dialogues" features African American scholars, almost all associated with major universities, directly addressing issues of racial justice.
"The series gives voice to the African American experience, and provides UCSB participants with an opportunity to engage in an educational journey that lays bare the roots, and ongoing reality of racial injustice," said Robnett, whose own experiences date back to her birth in South Central Los Angeles in the Jim Crow era before the Civil Rights Bill was enacted in 1964. "Things were very segregated. I can't think of a time when I wasn't concerned about educational equity. It was just very much a part of my lived experience."
That included attending underfunded schools, and having a science textbook that said "someday we'll land on the moon" long after the 1969 moonwalk had happened, she said, and never having even hearing of Advanced Placement classes until she discovered all her classmates at Stanford were calculating how many credits they'd earned in them.
"Quality of education is really the foundation of mobility in the United States," Robnett said. "The biggest failure across the nation has been the inability to provide a decent quality education to every child. Addressing that has always motivated me."
Her new position at UCSB "provides an opportunity for me to achieve my lifelong goal to increase student and faculty diversity and to create and support a climate of inclusion that fosters excellence," she said. "I'm optimistic that I can move the needle at UCSB."
Being involved in the Arts & Lectures interdisciplinary Race to Justice series adds to the opportunity.
"The RTJ series provides a really broad perspective on the underpinnings of the Black Lives Matter movement's concerns, addressed in various ways," Robnett said. "It's a broad swath of individuals who are really contributing to combating anti-blackness simply by their attainment or their engagement with either African-American culture or the political landscape. They're also helping to educate the UCSB community and beyond about a lot of issues that individuals may not often have the opportunity to engage in."
Robnett will conduct the February 11 conversation and Q&A session with W. Kamau Bell called "Ending Racism in About an Hour," interacting with the socio-political stand-up comic/host who she said engages individuals from all walks of life, including those on the far right. "I think I will most likely ask him questions about the human element that all of us share as a society. We seem very divided, now, but I think at the core of it there are commonalities and I would like to speak to him about that. I would really, really love to hear his perspective on the recent takeover at the Capitol.
"But all of the speakers in the series are terrific. So I'm really excited to hear them."
•••
Here is the schedule of the remaining events in the Race to Justice events for winter quarter, all of which begin at 5 pm. Admission is $10 for the general public.
January 26: Isabel Wilkerson – The Pulitzer Prize-winning author of Caste: The Origins of Our Discontents examines the unspoken caste system that has shaped America. Q&A moderated by Ingrid Banks, Chair of the UCSB Department of Black Studies.
February 2: Anna Deavere Smith "Notes from the Field / Snapshots: Portraits of a World in Transition" – The actress and MacArthur Foundation "Genius Grant" honoree uses her singular brand of theater to explore issues of community, character, and diversity in America. Q&A moderated by Stephanie Leigh Batiste, UCSB Professor of English.
February 5: Minnijean Brown-Trickey "Return to Little Rock: A Seminal Moment in American Civil Rights and Education" – The now 78-year-old Brown-Trickey changed history as a member of the Little Rock Nine when she walked through the front doors of Central High School in Little Rock, Arkansas, but helping desegregate public schools was just the beginning of her career as a social activist that has earned her the U.S. Congressional Gold Medal among other honors. Her conversation with Anne H. Charity Hudley, UCSB Chair in the Linguistics of African America, will be followed by a Q&A.
February 11: W. Kamau Bell "Ending Racism in About an Hour" – The sociopolitical stand-up comic and host and executive producer of the Emmy Award-winning CNN docu-series United Shades of America in conversation with Robnett.
February 23: Dr. Mae Jemison "Overcoming Obstacles, Breaking Barriers, and Reaching for the Stars" – Physician and engineer Jemison, a National Women's Hall of Fame inductee and the first woman of color to have traveled into space, addresses building a world of opportunity and equality in a talk moderated by Susannah Scott, UCSB Professor of Chemical Engineering, and of Chemistry & Biochemistry.
February 25: LaToya Ruby Frazier "Art as Transformation: Using Photography for Social Change" – The MacArthur Fellow discusses the transformative power of images and how she uses photography to fight injustice and create a more representative self-portrait, followed by a Q&A moderated by Kim Yasuda, UCSB Art Department Chair.
March 4: Michelle Alexander "The New Jim Crow: Mass Incarceration in the Age of Colorblindness" – Alexander, a legal scholar, social justice advocate, and the author of The New Jim Crow, explores the modern legal system, revealing how mass incarceration has come to replace segregation. Victor Rios, UCSB Professor of Sociology and Associate Dean of Social Sciences, conducts the conversation and Q&A.
You might also be interested in...