Go with Gordon: Christmas in January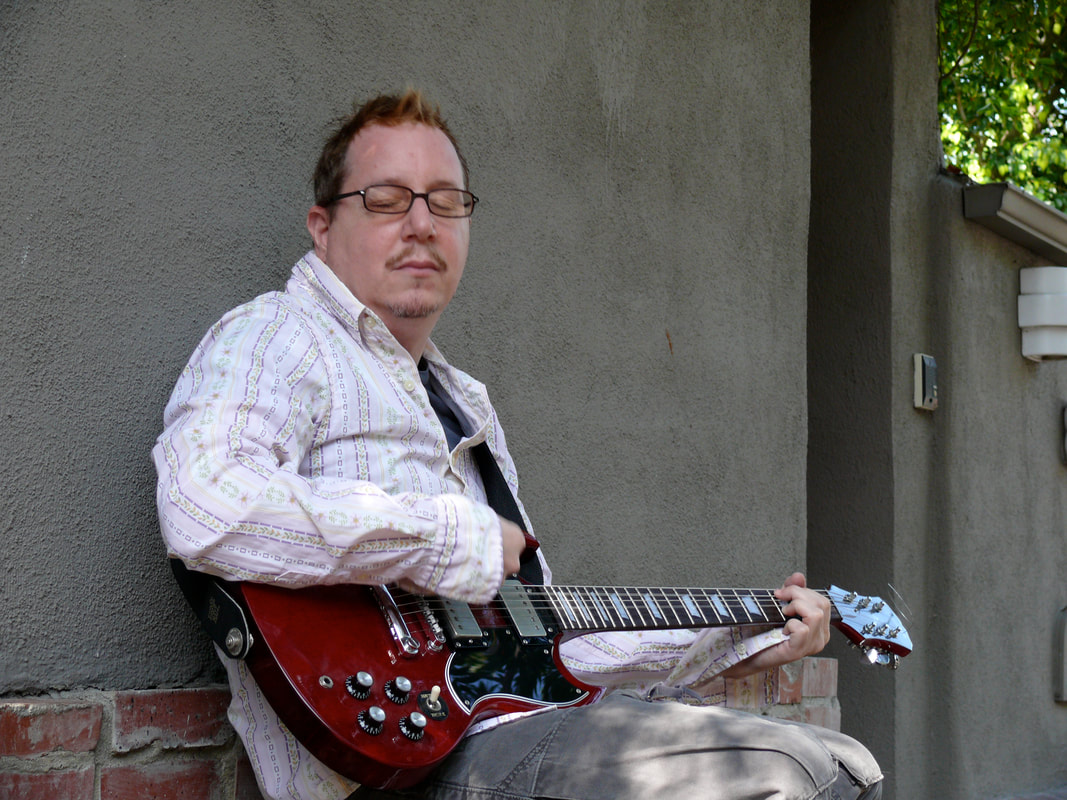 Sure, Christmas is almost a month in the rear-view mirror. Yes, Estella Scrooge, which takes place on a present-day December 24-25, is absolutely meant to be a Yuletide holiday story. But if you have yet to see this clever mashup of A Christmas Carol with several of Charles Dickens' other books, now would be a very good time to do so. Because not only will the filmed hybrid streaming version go on hiatus until next winter at the end of the month, but several of the local theater organizations are currently offering a 45 percent discount to stream it now (employing the code DICKENS45 makes rental pricing as low as $16.50 and the VIP package featuring unlimited viewings, free download of the original cast CD and additional behind-the-scenes footage available for $24.75). 
Choosing the Rubicon Theatre provides the added bonus of a bit of payback for the company where the show originated back in 2012 before going on an eight-year journey to Broadway that instead wound up as a brilliantly inventive COVID-coping hybrid. That's where creator-composer-lyricist Paul Gordon and Tony-winning (Les Misérables) director-co-writer John Caird first workshopped Estella Scrooge, then known as Little Miss Scrooge, following a successful initial partnership at RTC with their original musical Daddy Long Legs.
Scrooge is the first digital theater piece filmed entirely during the pandemic, smartly employing cutting-edge technology to merge footage of the actors – 24 Broadway veterans – performing solo in front of a green screen with 3-D surreal digital environments created in post-production. It's surreal but surprisingly effective, given that the second half is dominated by the appearance of the three Christmas Eve ghosts.
Gordon, whose credits also include musical adaptations of Jane Eyre, Pride and Prejudice, and Emma (which the Ensemble Theatre premiered locally last February just before the initial pandemic shutdown), talked about the show's concept and creation and the execution of the currently streaming hybrid over the phone from his New Jersey home last weekend.
Q. What sparked the idea of a musical mashup of the Dickens' books?
A. John and I saw a Christmas musical together back when there really weren't many of them, and were really disappointed. I started wondering what would be a great concept for a new one. I think I was inspired by doing a Dickensian mashup by seeing Into the Woods, starting with A Christmas Carol, but putting several of the novels together, using those characters and fun situations and making it contemporary. I wrote the first draft of it and showed it to John and he's a Dickens scholar, having directed Nicholas Nickleby with Trevor Nunn. He brought this incredible layer of deep knowledge about the novels. We just started wondering, wouldn't it be fun if we did this? We spent years developing it into what it is now – a thoughtful, politically-edged Dickens story that is very appropriate to our times, perhaps even more so than it was when we wrote it in 2010.
The songs are so fun, and when the ghosts come in, the parodying of pop genres is a riot. How did you get the idea to re-imagine the ghosts that way?
It was a really fun show to write, partly because as you know my roots are in pop music. It was the first musical where I could write the way I wrote when I was growing up. There's lots of typical musical theater songs in the show, but there's just some straight-ahead rock, too. Doing it on film let the rock songs really shine, because with the digital design, we could go wild with it and make the ghosts really powerful and exciting.
How were you guys able to get hands-on with the shoot given the restrictions due to COVID?
It was pretty crazy. The filming was at a small green screen studio in Harlem. I was on my couch in New Jersey. John was in London directing from his living room, the producers were all over New York, or Los Angeles. And we spent all day on Zoom watching and being in contact with each other.
Was there some disappointment at having to have Estella Scrooge's big debut happen online?
Actually, there's a great compatibility between streaming and live theater. That's been the missing element of live theater that can make it sustain itself financially because it's ridiculously difficult for regional theaters and Broadway shows to be successful. With a big New York musical most of the time the investors spend millions and lose it all if it isn't a hit right away. That is just a crazy business model and it's why 99.9 percent of musicals written never get there even though there are some very beautiful shows that play for three weeks or a month, and then they're gone forever. Streaming provides a way to get your show out to people, make back some of the money, keep paying the actors via residuals, and then maybe be able to mount live productions regionally or even on Broadway.
Why do you think your approach to turning classic books into musicals works so well?
Well, you know, I wasn't really a Jane Austen fan growing up. I literally just saw the movie Emma with Gwyneth Paltrow and had the idea it would make a great musical. I wanted to try to adapt it myself. With musicals, it's knowing which parts to musicalize and how to tell these stories in a succinct way. So I did Emma, and Sense and Sensibility, and Pride and Prejudice (which are also available at StreamingMusicals.com along with Gordon's original mystery musical No One Called Ahead).
Backing up, you had a couple of No. 1 hits as a songwriter, which is also rare. Why did you leave that side of things to have to play the lottery again with musicals?
It's a question I've asked myself many times, but the answer is just I didn't find any artistic fulfillment in pop music by the time I left, which was around when American Idol started. Pop music was going to this place where it was very sterile. I grew up with Paul Simon and Joni Mitchell and Brian Wilson and Burt Bacharach, the most incredible pop music ever. But it got too commercialized. Also, I got really tired of writing about myself. How many breakups can I write about?
When I opened Jane Eyre and started reading Charlotte Brontë's prose I realized I could write songs from her thoughts that were still coming from my own artistic sensibility, and it opened up an entire new world to me where I was inspired the way I had been when I was fourteen. So I let go of a very lucrative pop career, but I'm much happier and I'm much more artistically fulfilled. So even though there are still struggles from time to time, I know that I'm on the right task. But that's why my goal is to try to make our industry more sustainable, accessible, and affordable so that more people could make a living creating music and theater and art that we can share with more people. That's literally my life's goal now.
Out of Africa
Local actor-playwright Ed Giron leads a three-person cast when Topanga Actors Company presents Morocco, Allan Havis' 1986 mystery, for two free online performances this weekend. The play won awards from HBO and the Kennedy Center 35 years ago and remains relevant as the compelling drama about Americans abroad examines attitudes in the international community towards our culturally foreign prejudices and presumptions. The New York Times lauded Morocco as "an absorbing cat-and-mouse game in which one cannot always distinguish the cat from the mouse… Havis artfully weaves a web of suspicion around his three principal characters and repeatedly encourages the audience's sense of wariness leading the audience into his labyrinth… A Pinteresque puzzle, the play is concerned with politics and terrorism as well as with the polarities of personalities that can inhabit a marriage."
Natalia Lazarus and Aaron Stall co-star in the play that will be directed by Stephen Hoye and produced via Zoom at 7 pm on Saturday-Sunday, January 23-24. Visit facebook.com/TopangaActorsCompany to find information on how to watch.
Theatrical Teens Take to the Pen
Is there a budding playwright – perhaps one who might someday be as successful as Paul Gordon – among the teenagers in your household? Ensemble Theatre Company is now accepting applications for its 4th Annual Young Playwrights' Festival for aspiring writers aged 13-19. The four-month-long program provides young writers a safe and nurturing environment in which to learn the craft of playwriting – with a bonus. As part of the process, the participants each develop a 10-minute play that is subsequently produced and staged with professional directors and actors for public audiences.
The program features weekly classroom instruction – initially online over Zoom – focusing on the study of playwriting techniques, a brief history of American theater and a lively forum for discussion and critique of student work. Next comes one-on-one mentoring from a professional playwright to help students engage in the revision process of their 10-minute piece before the students participate in a live casting session with professional actors, develop a creative collaboration with an experienced theater director and actors to produce the live staged reading in late May – in-person on the stage of The New Vic if the pandemic permits – and close by participating in an on-stage talk-back session with audience members.
The free program accepts up to 20 students from Santa Barbara County. The deadline to apply online at https://etcsb.org is January 31.
Suite Swinging 'Sounds of Democracy'
The actual sounds of democracy have been heard all over Washington, D.C. this month, with the culmination of a (hopefully) peaceful transition to a new presidential administration slated to take place just before this issue hit the printer's press. What a great time for UCSB Arts & Lectures' Thematic Learning Initiative series to reprise the livestream video of Wynton Marsalis and a seven-member edition of the Jazz at Lincoln Center Orchestra performing its "The Sounds of Democracy" program. The concert featured "The Democracy Suite," a new Marsalis composition written during the ongoing COVID-19 crisis as a response to the political, social, and economic struggles facing our nation, rendered as a swinging and stimulating instrumental rumination on the issues that have recently dominated our lives as well as the beauty that could emerge from a collective effort to create a better future. The free rebroadcast, which also includes the hour-long conversation and Q&A with Wynton Marsalis moderated by Pulitzer Prize-winning author Dr. Jeffrey Stewart, available through January 21, also takes the place of what would have been a February 3 concert at the Granada from the Pulitzer Prize winning Marsalis returns and the 15-member strong orchestra as part of the Race to Justice series. Register at https://artsandlectures.ucsb.edu.
Special events as part of the JLCO's year-long residency also continue virtually, as experts from the orchestra's Jazz Academy in New York lead free online sessions to elevate musicianship, broaden perspectives and spread the gospel of jazz through various educational programs for everyone from toddlers to adults. Visit https://artsandlectures.ucsb.edu for details and registration.
You might also be interested in...