Focus on Film: Stories of Overcoming Bias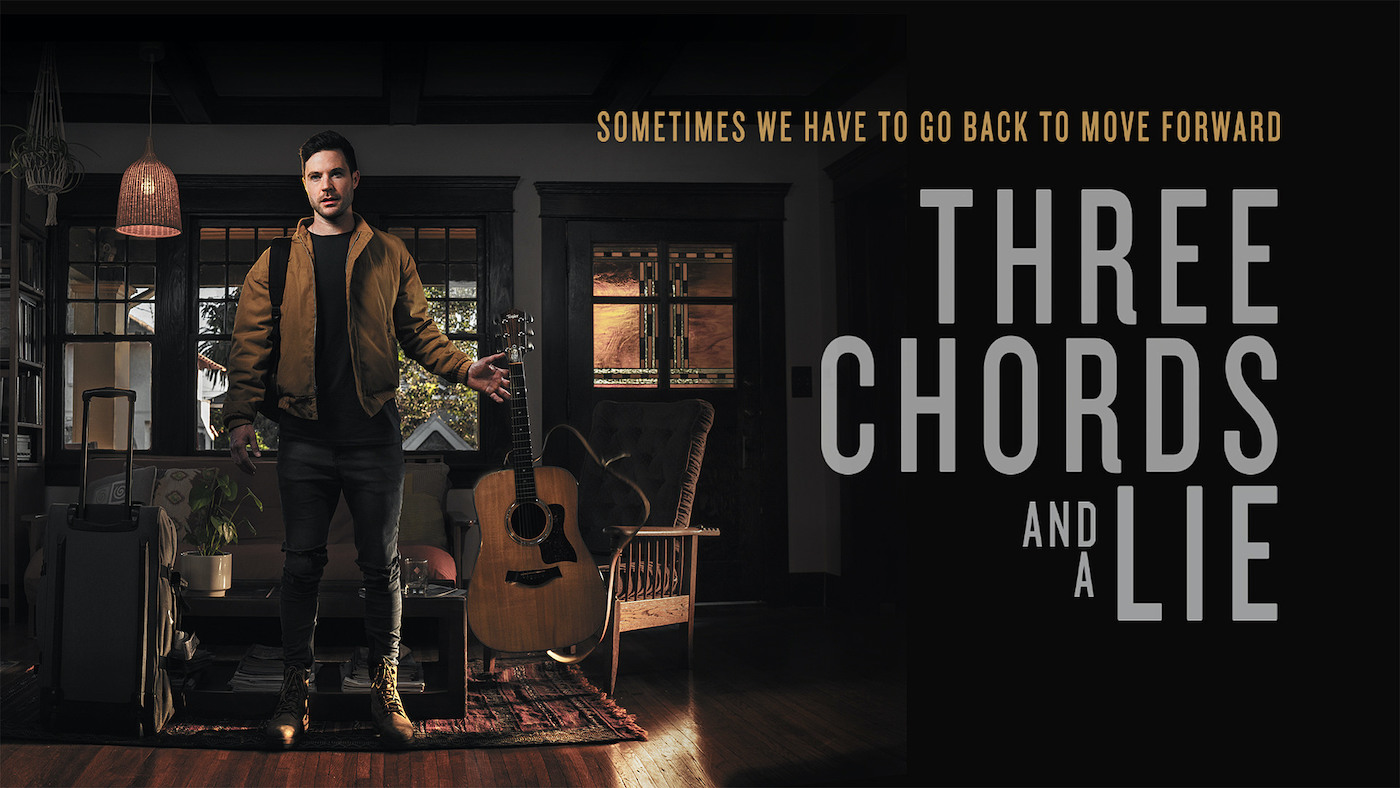 Back in 2010, rising country music singer-songwriter Brandon Stansell was ostracized from his strict Southern Baptist family after coming out as gay. He spent the past decade healing from that pain, finding a new support system, and building a name for himself in country music by refusing to hide his truth. The 33-year-old's 2020 EP Hurt People – which featured the songs "Like Us," "Supposed to Be," and "Wide Awake" as well as the title track – came out just before he also released a short documentary film. Three Chords and A Lie follows Stansell as he returns to his hometown of Chattanooga, Tennessee, revisiting those painful memories of social exclusion even as he discovers how much has changed in the years since his departure. He also invites his estranged family to hear him perform his soul-baring songs for the first time.
Stansell and director Trent Atkinson join Tyler Morgenstern of UCSB's Film and Media Studies department for a virtual conversation about the making of the 58-minute documentary that also considers larger issues of representation and diversity in the country music industry. A free viewing link for the film will be emailed two days in advance to those who register for the free Carsey-Wolf Center virtual event that takes place at 4 pm Tuesday, January 26.
On Thursday, January 28, CWC's Subversives series re-examines the groundbreaking low-budget independent film Go Fish that celebrated lesbian culture on all levels, in the process subverting both the heterosexism of Hollywood romantic films and the male-oriented narratives of New Queer Cinema, and earning a nomination for the Sundance Film Festival's 1994 Grand Jury Prize. Go Fish may be streamed in advance on Amazon and Pluto TV of screenwriter/actress Guinevere Turner being interviewed by UCSB PhD candidate Assatu Wisseh over Zoom at 4 pm. Visit www.carseywolf.ucsb.edu to register for both events.
Tak For Alt: Survival of a Human Spirit was released just over 20 years ago, but the story of the longtime Santa Barbara educator and activist Judy Meisel, a Holocaust survivor whose experiences during and after World War II inspired a life-long campaign against bigotry, intolerance, and racism, continues to be shown in classrooms and at screenings. The film follows her back to Eastern Europe and retraces her steps through the Kovno ghetto, the Stutthof concentration camp, and her liberation and recuperation in Denmark. After immigrating to the U.S., Meisel witnessed race riots in 1963 and decided that only unflinching vigilance against racism could safeguard the liberty of all peoples and began to champion the cause of tolerance at schools across the country, a campaign which she carried on until her death last November at age 91.
Tak For Alt filmmaker Laura Bialis, whose subsequent documentaries include Refusenik and Rock in the Red Zone, joins Louise Palanker – who has run a stand-up comedy program called Kid's Comedy Club at the Santa Barbara Jewish Federation for 20 years and is herself the director of the documentary Family Band: The Cowsills Story – for a virtual talk as part of the Federation's Matinee at the J program at 5 pm on Wednesday, January 27. Visit https://vimeo.com/225466583 to watch the film, and RSVP for the discussion via email to rvargeson@sbjf.org.
The Haunted Swordsman is a handcrafted epic puppet film that finds a lone samurai and his odd companion, a cursed severed head, seeking vengeance in a haunted world. Director Kevin McTurk, a veteran special effects pro, joins a SBIFF programmer to discuss his 2019 short animated film that features the voices of Jason Scott Lee, James Hong, Franka Potente, and Montecito's own Christopher Lloyd in SBIFF's Film Talk event at 6 pm January 21. Visit https://sbiff.org/filmtalk. •MJ
You might also be interested in...