Talking Screenwriting at Pollock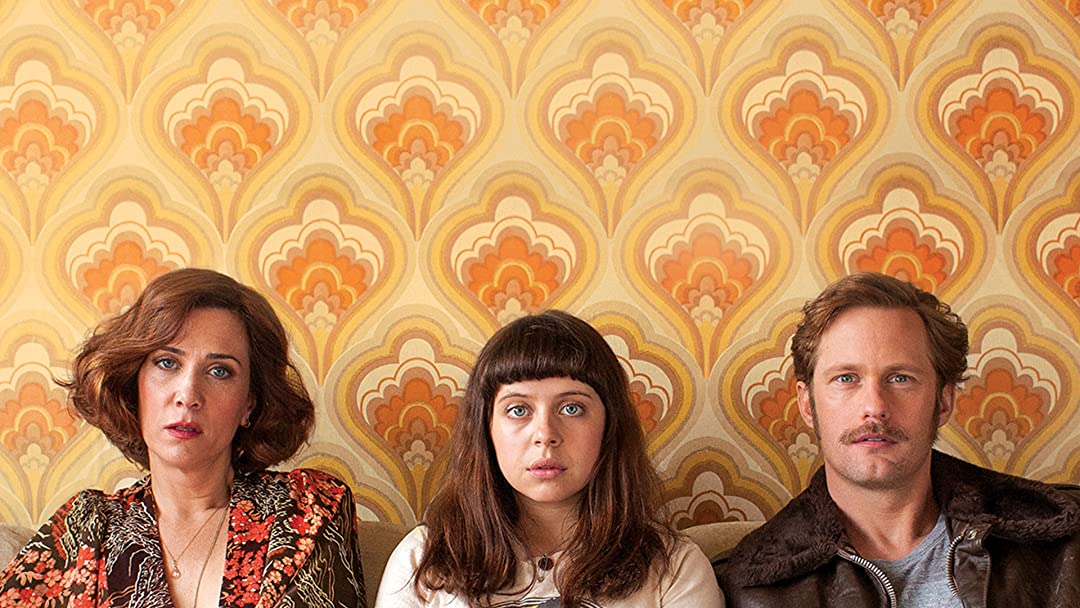 The Diary of a Teenage Girl is the 2015 comedy-drama that earned writer-director Marielle Heller an Independent Spirit Awards for Best First Feature. The film received a lofty score of 87 from review aggregate Metacritic for its sharp, funny, and provocative account of one girl's sexual and artistic awakening in 1970s San Francisco, largely told without judgment.
Matt Ryan, director of the Pollock Theater at UCSB's Carsey-Wolf Center, will have a virtual conversation with Heller – who helmed 2019's A Beautiful Day in the Neighborhood, which netted Tom Hanks a nomination for a Best Supporting Actor Oscar for his portrayal of TV icon Fred Rogers – as part of the program's Script to Screen series at 7 pm on Tuesday, January 19. The Diary of a Teenage Girl may be streamed in advance on Amazon Prime, Hulu, and other services. Register for the Q&A at www.carseywolf.ucsb.edu.
Film Talk: Conversation About a Conquering Cattleman 
Filmmaker Robin Hauser's cause-based documentary films at Finish Line Features include Bias, about how unconscious gender bias affects the way people are hired and promoted and how projects get funded, plus CODE: Debugging the Gender Gap, which exposes the dearth of American female and minority computer science engineers. The latter film premiered at Tribeca Film Festival 2015, and has caught the attention of the international tech industry and of policy makers and educators in Washington, D.C. and abroad.
The Bay Area-based Hauser's 2019 short Tino switches direction to tell the story of a lifelong cattleman whose dedication to ranching is confronted by the modern-day forces challenging his way of life. As Northern California experiences severe drought, expanding vineyards, and the declining price of beef, Tino adapts to changing conditions and continues to nurture the cattle, his ranch – and the woman he loves.
Hauser will hook up with a SBIFF programmer for a virtual conversation about Tino at 6 pm on Thursday, January 14 in the next installment of SBIFF's Film Talk series. Visit sbiff.org/filmtalk for details, registration, and a screening link.
SBIFF Scores a Pair
Two new conversations from SBIFF's December deluge of virtual Q&As with the filmmakers of potential Oscar contenders and other new releases have just been added to the festival's YouTube page. One Night in Miami, the directorial debut of Oscar-winning actress Regina King (Best Supporting Actress for 2018's If Beale Street Could Talk), is a fictionalized version of a real meeting between Muhammad Ali, Malcolm X, Sam Cooke, and Jim Brown, where the Black icons discussed their roles in the Civil Rights movement andcultural upheaval of the 1960s. The story takes place in February 1964 on the night the 22-year-old Ali (then known as Cassius Clay) won the heavyweight championship. He headed over to Malcolm X's suite at the preeminent motel catering to African-Americans in Miami in that era, where they were joined by football great Jim Brown and soul superstar Sam Cooke. 
Principal actors Kingsley Ben-Adir, Eli Goree, Aldis Hodge,and Leslie Odom Jr. were interviewed by SBIFF's Roger Durling last month prior to the film's limited theatrical release on Christmas Day. One Night in Miami starts streaming on Amazon Prime on January 15.
Meanwhile, writer-director Eugene Ashe and composer Fabrice Lecomte discussed their new film, Sylvie's Love, about a young woman who has a summer romance with a saxophonist who takes a summer job at her father's record store in Harlem and much later reconnects to discover that their feelings for each other have not faded with the years. Sylvie's Love is available now on Amazon Prime. Visit youtube.com/user/officialSBIFF to watch either Q&A session.
You might also be interested in...