SBIFF Sessions on Zoom and YouTube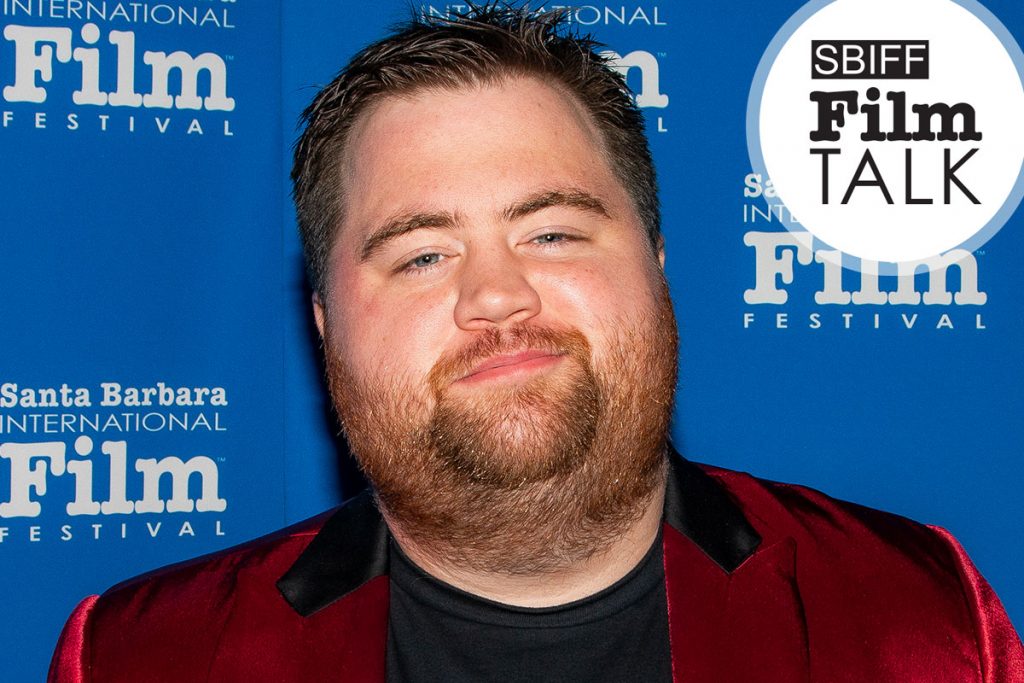 SBIFF's first Film Talk of the year features Paul Walter Hauser, who got his start as a stand-up comedian before turning to acting where he has enjoyed a number of noteworthy roles. In addition to a litany of TV series guest shots and a few recurring roles, he proved a scene stealer at the movies as Nancy Kerrigan's attacker in I, Tonya and played one of the racist conspirators in Spike Lee's BlacKkKlansman before breaking out as the title character in Richard Jewell, Clint Eastwood's feature film about the security guard who was hailed as a hero and then became the prime suspect of the bombing at the 1996 Atlanta Olympics. 
But Hauser also works behind the camera, and has served as writer-director on three short films from 2017-19. The Film Talk chat addresses the latest, Heirloom, a 14-minute culture clash encounter between a young woman who enlists her best girlfriends to retrieve a family heirloom from a creepy house and the gang of misfits who live there. Watch the film online at https://vimeo.com/328931200 before checking out the Q&A between Hauser and a SBIFF programming staffer at 6 pm on Thursday, January 7, over Zoom. Visit sbiff.org/filmtalk for links to register and to see past events.
Meanwhile, SBIFF took advantage of the continued live events downtime in December to offer a number of Cinema Society events featuring films expected to receive attention come awards time. Director Phyllida Lloyd and writer-actress Clare Dunne came on board with executive director Roger Durling to discuss Herself (available to stream on Amazon Prime), the story of a young mother who escapes her abusive husband and fights back against a broken housing system by building her own home and in the process rebuilds her life and re-discovers herself.
Director Bryan Fogel also dropped by virtually for a one-on-one with Durling to talk about The Dissident, an adrenaline-filled documentary thriller that plays out at the highest levels of power, exposing the labyrinth of deceit behind the murder of Washington Post journalist Jamal Khashoggi inside the Saudi consulate in Istanbul. The latest from the Academy Award-winning Fogel (Icarus), features never-before-seen surveillance footage and employs unprecedented access to a wealth of other damning information previously unavailable to the public to weave together the story.
Successful documentarian Ryan White found favor with Durling's in a discussion of Assassins, a feature film about the assassination of Kim Jong-nam, the half brother of the North Korean leader, which premiered at the Sundance Film Festival to rave reviews.
Also available on SBIFF's YouTube channel are Q&As with director Emerald Fennell and star Carey Mulligan of Promising Young Woman, legendary writer-director Spike Lee about his epic adventure film Da 5 Bloods, and Chloé Zhao, the writer, director, editor, and co-producer of Nomadland, which Rolling Stone called "a wondrous work of art" and several more. Visit SBIFF's YouTube channel to watch any of the videos.
You might also be interested in...