House Calls Hosts Authors of Achievement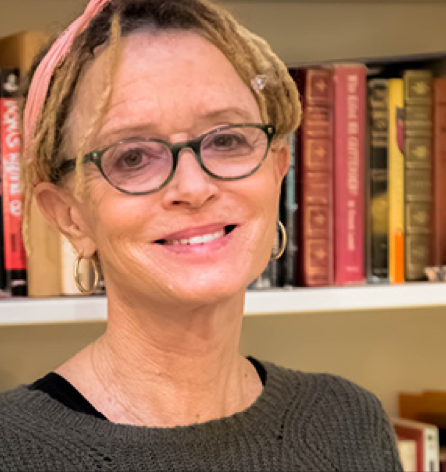 Thanks to the extended lockdown laws on the ongoing COVID-19 pandemic, UCSB Arts & Lectures has scrapped its planned live events season slated for February-May in favor of continuing the House Calls and Race to Justice series online. (The updated virtual calendar hadn't yet been released by our print deadline.) Meanwhile, two of the bigger names on the original calendar that runs through January are headed to our screens and smart devices this week.
Much-heralded author and MacArthur Fellow Ta-Nehisi Coates has drawn comparisons to James Baldwin and was called "required reading" by the late writer Toni Morrison as he has emerged as one of the country's most vital public intellectuals. Author of the National Book Award-winning Between the World and Me – which was written as a letter to his teenage son about his feelings, symbolism, and realities associated with being Black in the United States – Coates has also penned the acclaimed bestsellers Beautiful Struggle and We Were Eight Years in Power, the latter a collection of his highly-influential essays that ran in The Atlantic magazine between 2008-16 over the course of the Obama administration. Coates is also the current author of the Marvel comics The Black Panther and Captain America, while just last November, HBO released an adaptation of Between the World and Me with a cast including Montecito's own Oprah Winfrey. Coates' Race to Justice series presentation at 5 pm on Tuesday, January 10, will be followed by a Q&A moderated by UCSB Black Studies professor Terrance Wooten.
Writer Anne Lamott's bestselling books address all kinds of serious subjects ranging from alcoholism to motherhood, but her straightforward observations and bits of wisdom are also infused with self-effacing humor and laugh-out-loud lines. As her bio says, she doesn't try to sugarcoat the sadness, frustration, and disappointment of life, but tells her stories with honesty, compassion, and a pureness of voice that also evince hope and faith. In addition to seven novels, Lamott has also written several bestselling books of nonfiction, including the classic book on writing called Bird by Bird that still inspires longtime writers and newbies alike. In her newest book, Almost Everything: Notes on Hope, Lamott reminds us that even when we are, as she puts it, "doomed, stunned, exhausted, and over-caffeinated," the seeds of rejuvenation are at hand. We expect her candid House Calls program and subsequent Q&A that starts at 5 pm on Thursday, January 14, might also include some notes about her upcoming work, Dusk, Night, Dawn: On Revival and Courage, due March 2.
Chaucer's Choices
As if 2020 didn't provide enough suspense and psychological situations, Chaucer's Books is diving deep into the mystery world for its first two events of the new year. "Delirium Corridor" is a locally generated anthology of 15 stories of psychological suspense, altered states, noir crime, and the surreal. Curator Max Talley, who teaches a writing workshop annually at the Santa Barbara Writers Conference, teamed with the Santa Barbara Literary Journal's Borda Books to put together the project that features local authors as well as workshop leaders and students of the Santa Barbara Writers Conference. Talley, whose short stories and essays have appeared in the Santa Fe Literary Review, Fiction Southeast, Vol.1 Brooklyn, Gravel, Atticus Review, Litro, and Entropy, will be joined by three of the authors for a Zoom chat from 6 pm to 7 pm on Wednesday, January 13. View the webinar at zoom.us/j/95063845799.
Four more mystery writers check out Chaucer's virtual world the following evening at 5 as Jen Collins Moore, Carol Pouliot, Tina deBellegarde,and Santa Barbara's own Lida Sideris come together to talk suspense, suspects, and style. Sideris, the author of the Southern California Mystery series, starring Corrie Locke, was one of two national winners of the Helen McCloy Mystery Writers of America Scholarship Award for her first book. Get details online at www.chaucersbooks.com, and drop in on the discussion on Thursday, January 14, at https://zoom.us/j/95336161123.
Continue reading...