Focus on Film: Subversives, Survivor, and Script-to-Screen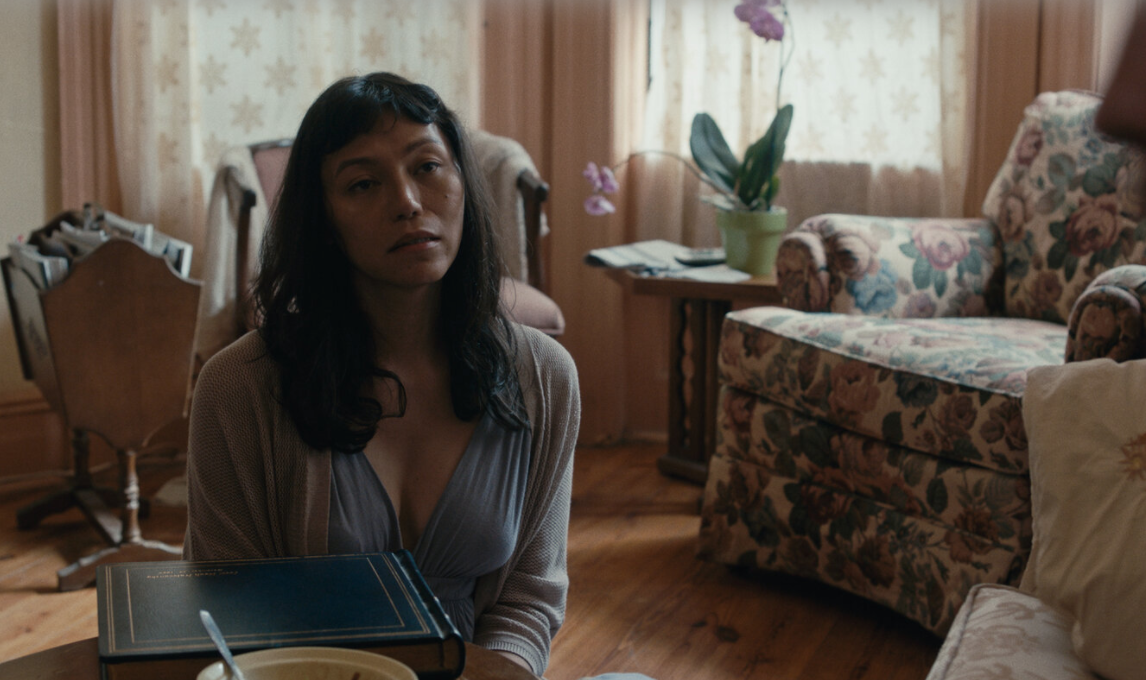 The Carsey-Wolf Center's Pollock Theater's pandemic-pivot programming, which barely paused for the holidays, has jumped right back into the virtual fray with the start of the new year. The "Subversives" series gets going over Zoom on Thursday, January 7, with a discussion of Lingua Franca, written and directed by and starring Isabel Sandoval. The 2019 film follows Olivia, an undocumented Filipina trans woman played by Sandoval, who is working as a live-in caregiver for Olga, an elderly Russian woman who lives in Brooklyn's Brighton Beach neighborhood. Olivia's main priority is to secure a green card to stay in America, but when she unexpectedly becomes romantically involved with Olga's adult grandson, issues around identity, civil rights, and immigration threaten her very existence. Sandoval joins moderator Miguel Penabella of UCSB's Film and Media Studies department for a discussion of the fascinating film, which can be pre-screened on Netflix, at 4 pm.
The pioneering reality TV series Survivor turned 20 this past summer, providing an opportunity to revisit what was, as its outside, the very definition of the now-quaint idea of "water-cooler television." While the legacy franchise no longer draws the kind of astonishing trendsetting audiences it did in its first season – when viewers anxiously anticipated who would be voted off the island each week, with the finale drawing more than 50 million sets of eyes – Survivor is, perhaps surprisingly, still on the air. It continues to draw a consistent audience even in its 40th season, making it fair fodder for a couple of cultural critics – Myles McNutt of Old Dominion University and Laurie Ouellette of the University of Minnesota – to connect with moderator Jeremy Moore of UCSB at 7 pm on Tuesday, January 12, to discuss Survivor as both reality TV innovator and cultural phenomenon that both defines and reflects its times.
Charles Randolph has found plenty of success as a screenwriter and producer for film and television, with his resumé boasting the scripts for Love and Other Drugs (2010) and The Life of David Gale (2003) as well as last year's Bombshell. Four years ago, however, Randolph reached the pinnacle of his profession when he won the Academy Award for Best Adapted Screenplay for co-writing The Big Short with director Adam McKay, who was also nominated for best director and producer. The film, which was adapted from Michael Lewis's book, traces how the 2008 financial crisis was triggered by the collapse of the United States housing bubble, with stars Christian Bale, Steve Carell, Ryan Gosling,and Brad Pitt portraying characters based on real figures who were working on Wall Street at the time. The clever concept employed a number of unconventional techniques to explain complicated financial instruments, with cameo appearances by stars who break the fourth wall and sometimes include animation to simplify concepts such as subprime mortgages and collateralized debt obligations. Randolph joins Pollock Theater director Matt Ryan for a virtual Q&A at 4 pm on Thursday, January 14. The Big Short may be streamed in advance on Amazon Prime, Youtube, or Vudu.
Details and free pre-registration for the Zoom conversations are available online at www.carseywolf.ucsb.edu/events/all-events.
You might also be interested in...