Hope Remains Though Seasons Delayed by Pandemic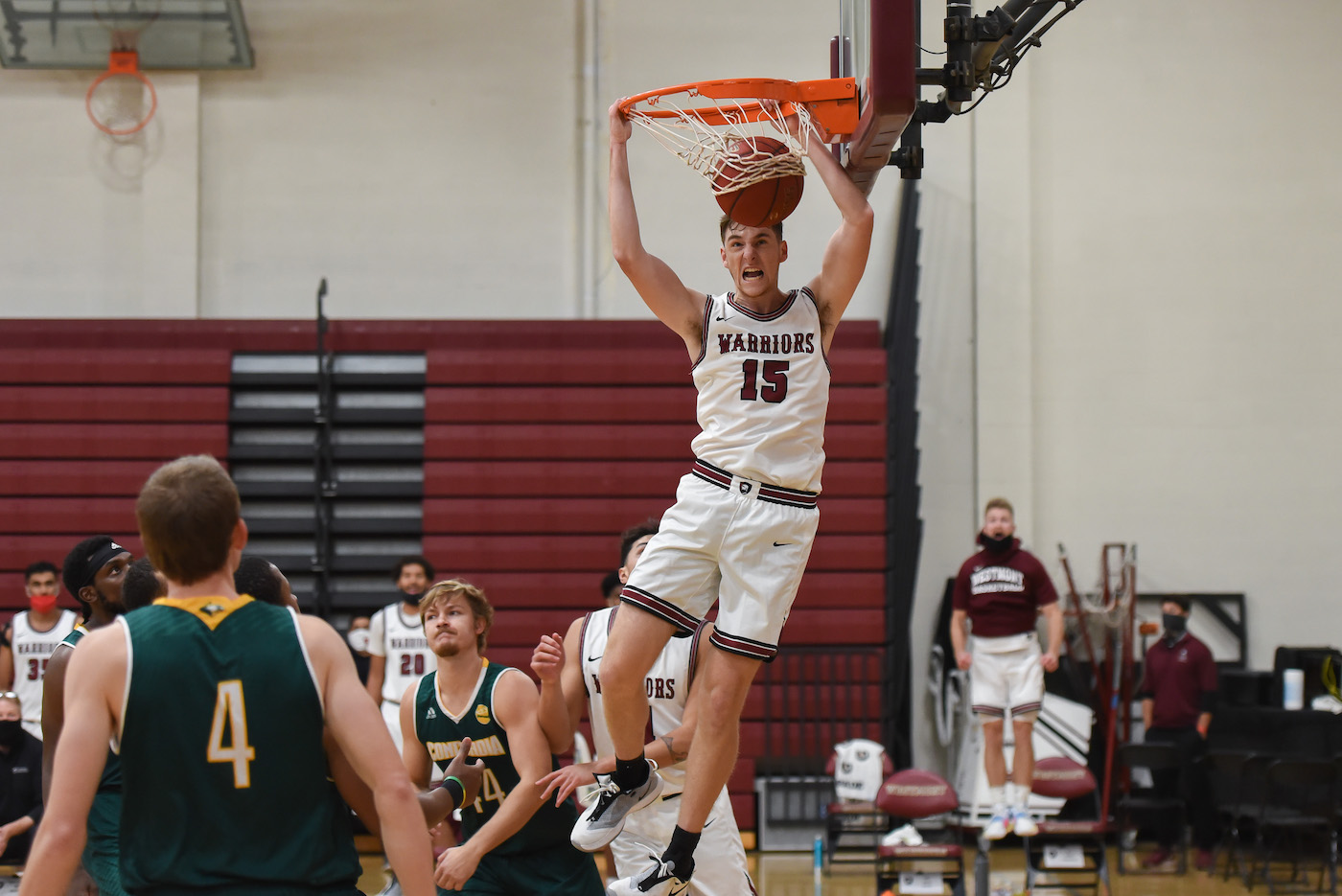 Westmont's fall and winter athletic seasons have seen limited action, but several sports have offered inspirational moments. Prioritizing the health and safety of its student-athletes, Westmont decided to play contact sports only against opponents who test for COVID-19 before all athletic contests. Men's and women's cross country were the only fall teams to compete, as men's and women's soccer and volleyball pushed their seasons to the spring. The men's and women's basketball seasons began about four weeks later than usual and in front of empty bleachers. Illustrating the tenuousness of the season, the November 14 men's hoops opener was scrapped the day before after an opposing player tested positive for the coronavirus. Several more canceled men's and women's basketball games have followed.
Westmont women's swimming, seeking a way to compete in the midst of a pandemic, has held two virtual meets. On November 7, the Warriors finished second in an event that also involved College of Idaho, Loyola (Louisiana) and Midland (Nebraska), each competing in its own pool. All four venues started the meet at the same time and followed the same order of events, providing officials and an automated timing system to record results.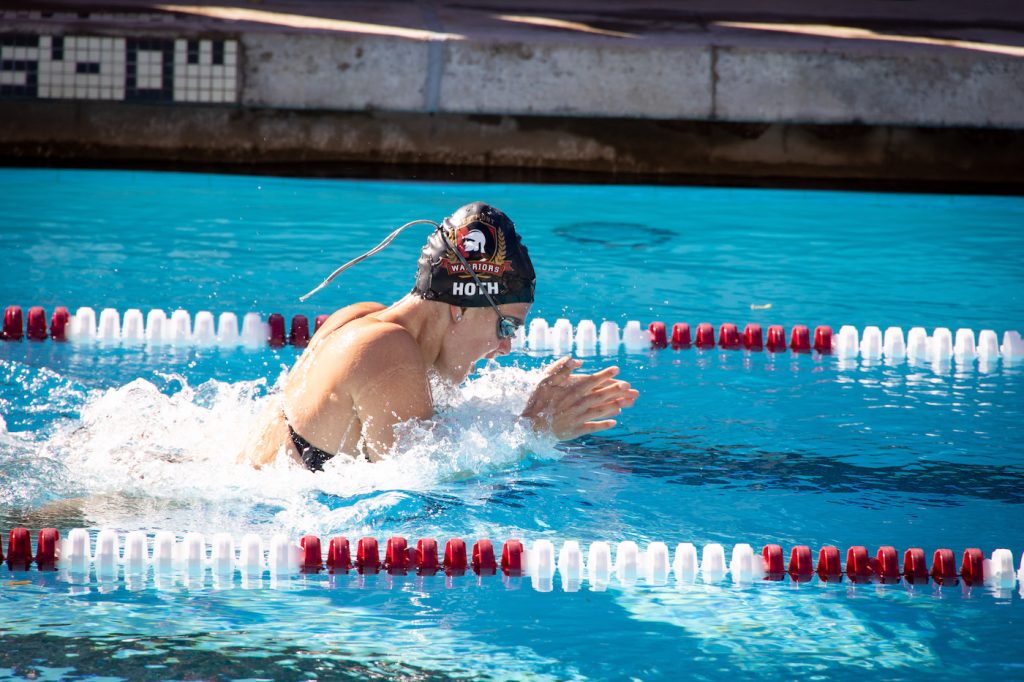 In cross country, the No. 23 men and the No. 24 women both claimed second place at the Golden State Athletic Conference Championship in Rocklin on November 7. Seven runners earned All-GSAC honors for placing in the top-14. Six Westmont cross country runners, possessing a cumulative GPA of 3.5 or higher, were named GSAC Scholar-Athletes, including Danny Rubin, John Baker, Chris Hanessian, and Jason Peterson, Abigail Stadtlander, and Alexa Gatiss.
Tennis and golf, which are spring sports, successfully competed in early season tournaments. The men's and women's tennis teams battled in the ITA NAIA West Regional in San Diego September 30-October 3. Ethan Ha and Rachal Jackson both reached the quarterfinals of the main draw of singles for the men's and women's teams, respectively. The tournament marked the first time the full team was together since its 2020 season was canceled due to the outbreak of COVID-19.
The men's and women's golf teams were the first to launch the 2020-21 Westmont athletics season, teeing off in the Vanguard Invitational at the Bella Collina Golf Course. The men finished fourth in the seven-team tourney with Mason Mancasola claiming the eighth best individual score. Kat Bevill finished with the fifth best individual score for the women.
Volleyball is currently scheduled to begin its season January 22. Men's and women's soccer are slated to play their first games February 25.
You might also be interested in...