Ensemble Theatre's Ensemble Holiday Shows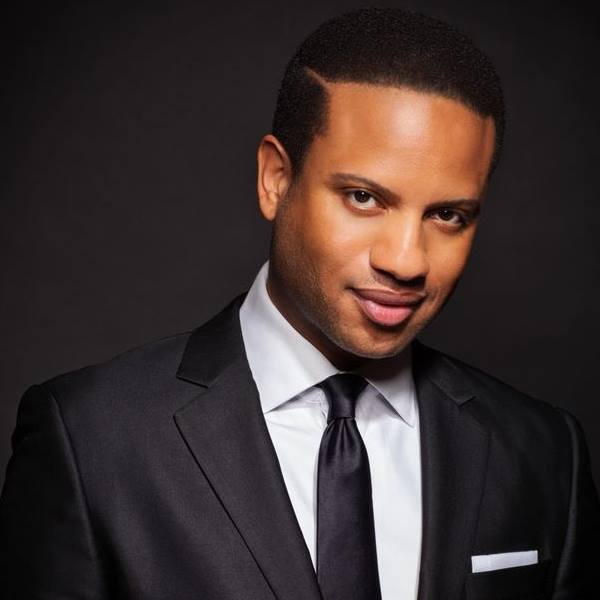 Ensemble Theatre Company is bursting with some holiday pride about a new show streaming virtually out of Las Vegas this weekend. That's because the star of The Elijah Rock Variety Show Christmas Special played Porgy in ETC's 2017 production of Porgy and Bess, an ambitious, critically acclaimed and socially prescient adaptation of the show that featured a five-piece jazz band on stage. Sunday's Christmas concert, broadcasting from the Renkus-Heinz Theatre at Notoriety, will also feature songstress Tymara Walker, jazz singer Jonathan Karrant, and Broadway-Vegas stars Ruby Lewis and Frank Lawson (the latter played the antagonist Sportin' Life in ETC's production of Porgy and Bess), as well as Travis Cloer (the longest running lead as Frankie Valli in Jersey Boys), tap dancing twins Sean and John Scott, a cappella group The Doo Wop Kings, contortionist Jazmin LeFae, as well as impersonator John Di Domenico. The livestream begins at 6 pm on Sunday, December 20 and can also be watched on-demand for the following 48 hours. Tickets cost $25, and, if purchased online through the link at etcsb.org/whats-on/streaming-events, provide Ensemble with a portion of the proceeds, much needed in the era of coping with coronavirus closures. 
Christmas Eve brings the premiere of ETC's original A Christmas Carol: A Ghost Story of Christmas, featuring the cast and artistic team from Ensemble's previous (aka pre-pandemic) holiday production of It's a Wonderful Life: A Live Radio Play,reuniting for a special presentation of the Charles Dickens classic tale. Teri Bibb (Broadway's Phantom of the Opera), Louis Lotorto (The Royal National Theatre's American Tour of An Enemy of the People), Matthew Floyd Miller (ETC's productions of 39 Steps and Measure for Measure), Hannah Tamminen (Richard II and The Merry Wives of Windsor at Kingsmen Shakespeare Festival), and Peter Van Norden (ETC's production of Crime and Punishment) will portray all of the roles in the performance, directed by Brian McDonald, which also boasts live original music by Santa Barbara's own singer-songwriter Doug Clegg as well as live foley sound effects by Jeff Gardner. The event begins with a pre-show lecture about Dickens and the history of A Christmas Carol by retired UCSB professor and ETC board member Simon Williams.
The lecture and performance will be available to stream on demand from 5 pm on December 24 through 12 noon on Monday, December 28. Tickets are free but registration is required at etcsb.org/whats-on/streaming-events. See next week's column for an interview with McDonald.
PCPA's Pandemic Christmas Party Encore
Home for the Holidays, the one-hour streaming Christmastime revue from PCPA, is being made available again for streaming. Erik Stein hosted the evening full of fun and exciting performances from favorite PCPA Resident Artists, including George Walker on every string instrument imaginable, classic stories, a charming dance duet, Christmas carols, original songs, and even a cover of Adam Sandler's classic 1994 original "The Chanukah Song," plus a visit or two from PCPA alumni.
Watch for free anytime between 6 pm December 15 to 10 pm Saturday, December 19. More information at pcpa.org.
You might also be interested in...