PCPA's Holiday Cabaret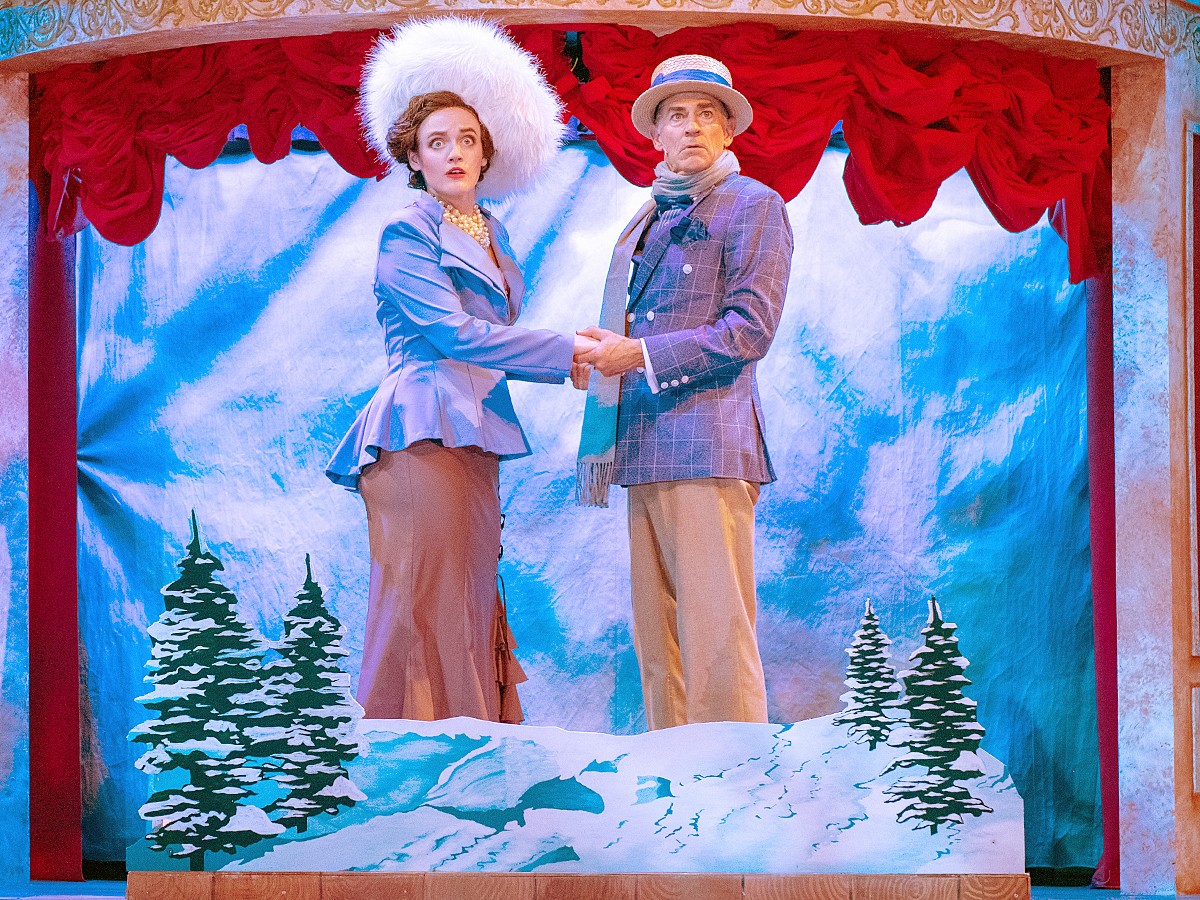 PCPA's 2020 Christmas-season treat is called Home for the Holidays, with the subtitle of "… because where else are you going to be?" Fair enough. With the coronavirus raging all over again, the Central Coast conservatory keeps its virtual programs flowing with a holiday cabaret featuring its resident artists. The free streaming event will be hosted by Erik Stein and include music, dance, and some surprises. Featured performances include longtime PCPA actress and director Kitty Balay singing in your living room (if you know how to project to the big screen), George Walker playing just about every instrument that has strings, a brand new Christmas duet sung by Andy Philpot and Emily Trask, an original dance from Katie and Annali Fuchs-Wackowski, and a series of traditional carols from Yusef Seevers.
The cabaret comes your way for free at 6 pm on Saturday, December 12, but if you want to fork over $100 for a VIP ticket (and feel good about helping to keep the program going through the pandemic), you'll also get to stick around for a Zoom reception with the artists. Find info on how to register at www.pcpa.org.
The theater group's ongoing PCPA Reads @ Home series also offers a nod towards the season as resident artists and alumni are switching from reading regular children's stories to reading aloud multicultural holiday books for all to share with friends, family and loved ones near and far. The series began on December 1 with Dr. Francisco Jimenez, author of The Circuit, joined by PCPA alum Christian Arteaga to read Jimenez's beautiful, personal story about a migrant child's discovery of the gift of love in The Christmas Gift, in both Spanish and English. Next up is Binny's Diwali, celebrating the Hindu holiday of light and hope as PCPA alum and Equity actor Melody Perera passes along a special video from her home in Sri Lanka. Many more stories will be featured through the winter holiday season that celebrate Christmas, Hanukkah, Diwali, Kwanzaa, and Chinese New Year. See all the recordings online at www.pcpa.org. 
Opera in the Afternoon
Gypsies dance during the day as well as they do at nights. So there's no reason why Carmen can't be performed in bright sunshine, even if Opera Santa Barbara's tweaking of the classic has no dancing at all. That's because it takes place at the Ventura Fairgrounds as part of the Concerts in Your Car series where the performers do their thing on stage separated by safe distances and plexiglass and the audience watches from the confines of their cars.
"It took us several weeks, but we came up with some very robust protocols that govern the rehearsal and performance process," said Kostis Protopapas, OSB's general director, who ran through a detailed laundry list of protocols, including how the singers rehearsed with masks that contain a plastic cup to reduce the strain on the mouth and lips. "Everything has been measured within an inch of its life.
See last week's Journal, or check out my column online, for a preview about the corona-proof version of Carmen. But suffice it to say that it won't just be the passionate performances and the power of the love story that move people perhaps to tears (feel free – no one can see you!). At least that's Protopapas' take. "Everybody's really excited to get back to work," he says. "It's gonna be a very emotional time."
You might also be interested in...