Focus on Film: Christmastime is Here
UCSB Arts & Lectures' free outdoor fall film festival series of screenings at the West Wind Drive-In comes to a close with two Christmas classics, with a modern parable followed by a Jimmy Stewart tearjerker. In 2003's Elf, Will Ferrell stars as an elf named Buddy who discovers that he's actually a human whom Santa inadvertently brought back from an orphanage as a baby. The former Saturday Night Live star's character starts searching for his true place in the world by returning to New York City, where he finds a fractured family and finds his purpose: to save Christmas for everyone. The all-star cast, directed by Jon Favreau, includes James Caan, Bob Newhart, Zooey Deschanel,and Edward Asner, who plays Santa (8 pm, Wednesday, December 9).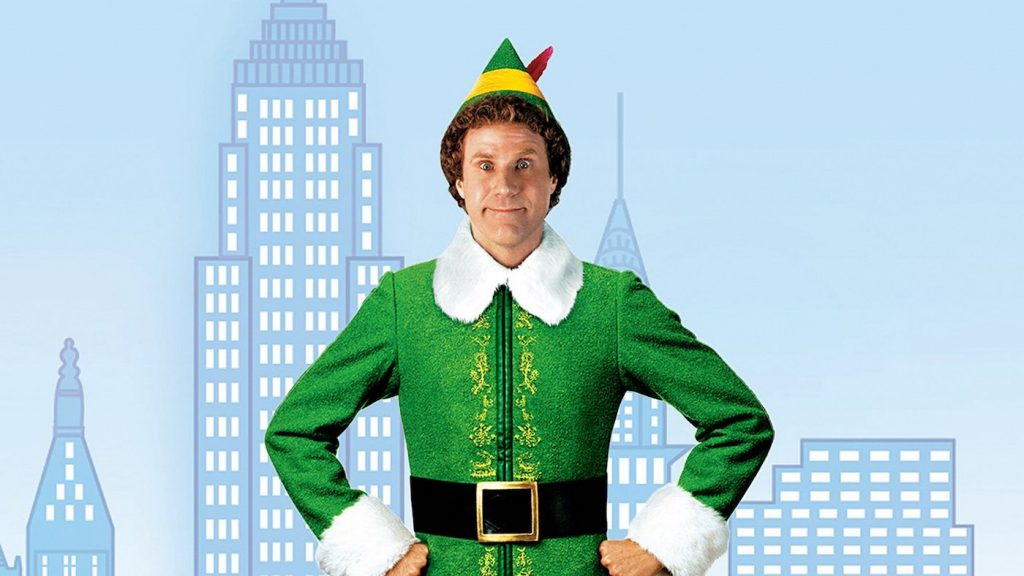 See Zuzu's petals come alive on the big screen once again as Stewart plays George Bailey, a man whose dreams of escaping his small town keep getting sacrificed to help his family and his community. The early magical realism element finds an angel helping a desperate, devastated George wishing he had never been born granting his wish to show him what the town would look like without him. Frank Capra's heartwarming masterpiece will likely strike even deeper with the audience gathering in a COVID-safe way for the two screenings, at 5:30 pm and 8 pm on Wednesday, December 16. Visit artsandlectures.ucsb.edu for details.
UCSB alumnus Brad Silberling returns to campus, at least virtually, at 7 pm Tuesday, December 8, to talk about his latest project, the limited Netflix series Dash & Lily. The super successful film TV writer-director-producer (Casper, City of Angels, Moonlight Mile, Lemony Snicket's A Series of Unfortunate Events, Jane the Virgin, Charmed) is an executive producer and directed the first two episodes of Dash & Lily, which is set in New York City during the holiday season, and features charming performances by Austin Abrams as cynical Dash and Midori Francis as sunny Lily, teenagers who trade messages and dares in a red notebook they pass back and forth around the city. Emily Zinn, associate director of the Carsey-Wolf Center, hosts the Q&A. Register at www.carseywolf.ucsb.edu.
Thirty-one years after the release of Working Girl – the charming and influential Mike Nichols-directed romantic comedy-drama starring Melanie Griffith, Harrison Ford, and Sigourney Weaver – someone finally made a film called Working Man. The movie, which premiered at the 2019 Santa Barbara International Film Festival and represents writer-director Robert Jury's feature debut, is a timely drama about factory closures in the Rust Belt and features a cast of veteran actors, including Peter Gerety, Billy Brown, and Talia Shire. Jury, all three actors, and producers Lovell Holder and Clark Peterson recently joined SBIFF executive director Roger Durling to talk about the film that the Hollywood Reporter said "deserves attention for the fine performances at the center of (its) well-drawn canvas." Working Man is currently available to rent and buy on AppleTV, Amazon, and other platforms. Watch the Q&A on SBIFF"s YouTube channel.
You might also be interested in...