Christmas Fest Launches with 'Healing in His Wings'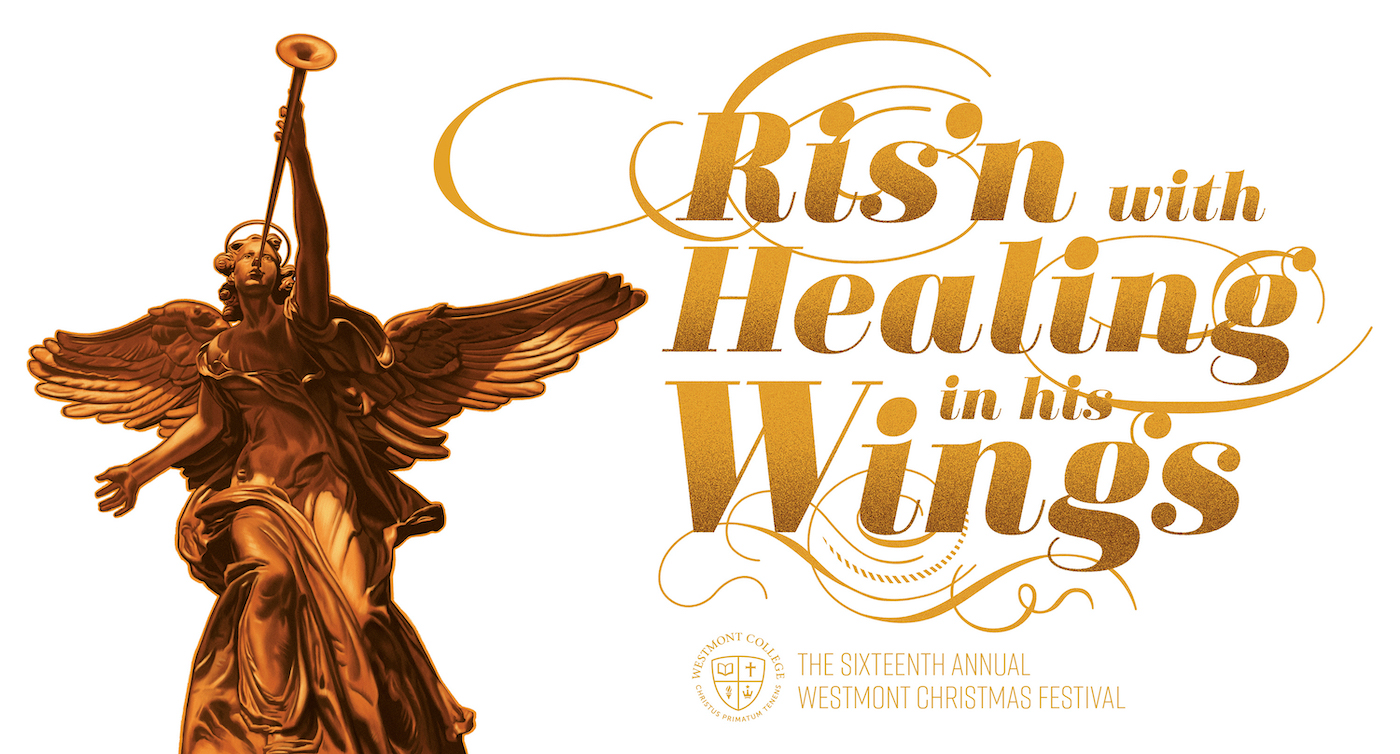 The 16th annual Westmont Christmas Festival, "Ris'n with Healing in His Wings," presents a special online event this year due to the pandemic. The Westmont Music Department, led by Michael Shasberger, Adams professor of music and worship, has creatively recorded the 100 members of the Westmont Orchestra and College Choir, Chamber Singers, and Choral Union throughout campus. The virtual concert, which retells the Christmas story by weaving narration with music, will be posted online Friday, December 4, at 5 pm at westmont.edu/festival and will continue to be available throughout the month of December.
This year's theme, "Ris'n with Healing in his Wings," offers a response to the current pandemic. "Music and readings remind us of God's presence and grace in all things, even if we don't understand the trials," Shasberger says. This year's festival features lively and festive music including, "Hark! The Herald Angels Sing," "Carol of the Bells," and "O Come, O Come, Emmanuel."
For many in Santa Barbara, celebrating the Christmas season begins with this annual event, which has been held at First Presbyterian Church since 2008.
New this year, Westmont offers Advent Concerts with Steve Bell on Friday, December 11 and 18, and Thursday, December 24, at westmont.edu/cele
brateadvent. Drawing on poetry, music, history, and tradition, Bell takes us on a prayerful journey for Advent as we await the birth of Christ. A Canadian Christian songwriter and storyteller, Bell has blessed the Westmont community with his deeply personal and uplifting performances.
Bell has produced 20 solo CDs and won numerous music-industry awards, including Gospel Music Association of Canada Covenant Awards: 2018 Album of the Year (Where the Good Way Lies); 2018 Lifetime Achievement Award; 2018 Collaboration of the Year (Where The Good Way Lies); and 2018 Inspirational Song of the Year ("Wait Alone in Stillness"). He has performed more than 2,000 concerts to more than half a million people in 15 countries. He has written and co-authored a number of books to encourage Christians in their faith, including Pilgrim Year, a seven-book series on the spirituality of the Christian calendar.
You might also be interested in...