Rubicon Streams a New Christmas Show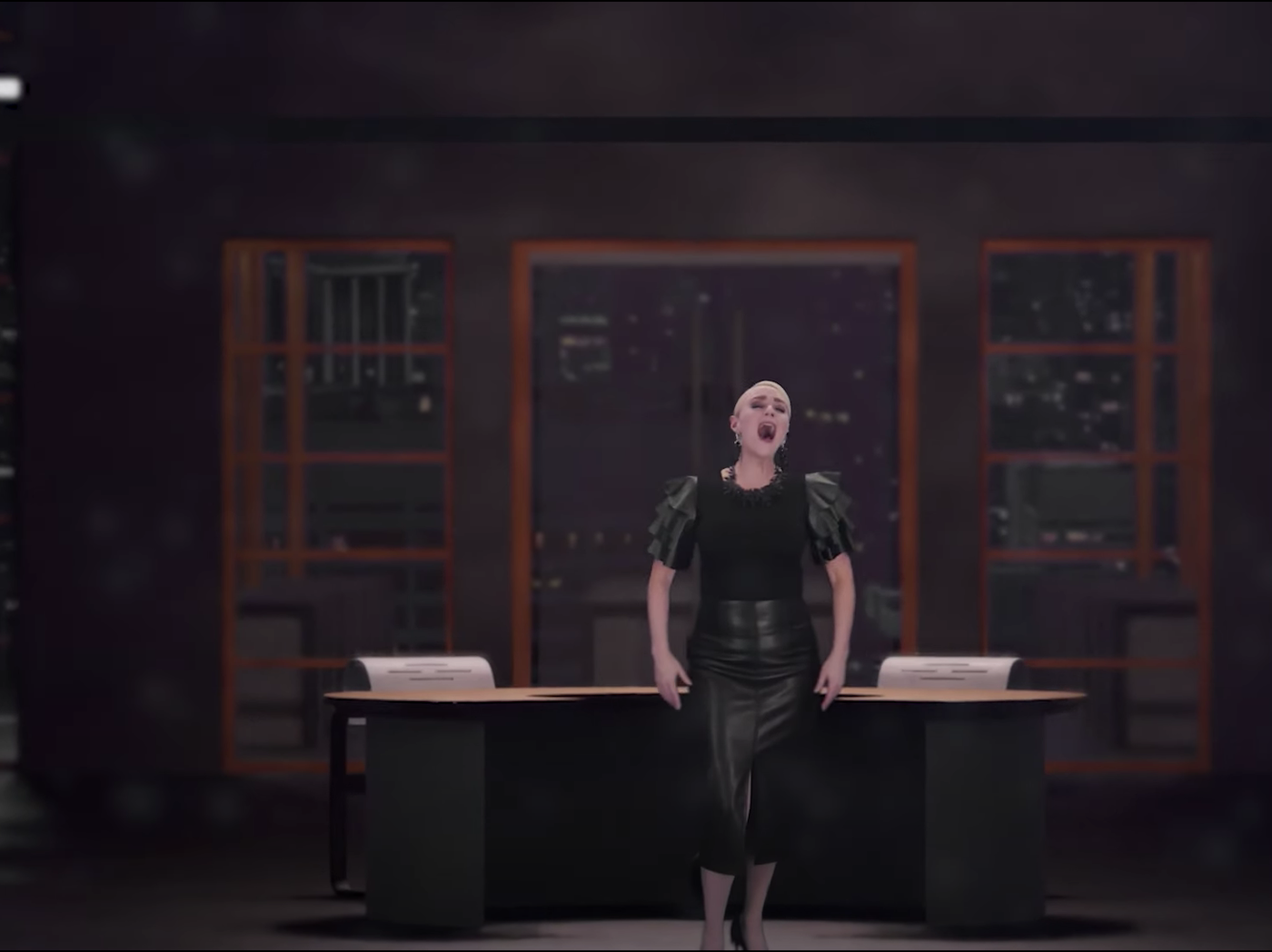 Rubicon Theatre in Ventura has done a lot of great work, from classic musicals to heart-rending dramas to serving as a home for developing new works. But over the years one show has stood out as qualifying for all three of those categories: Little Miss Scrooge, subtitled "A Dickensian Christmas Story," which was conceived by Paul Gordon, a composer who has long specialized in literary adaptations, including the Tony-nominated Jane Eyre, plus Emma and, just last year, Pride and Prejudice. He also teamed up with John Caird, the Tony Award-winning director of Les Misérables and Nicholas Nickleby, who wrote the book for and directed Daddy Long Legs, which premiered at the Rubicon in 2009.
Three years later, the two came together again to create Little Miss Scrooge, a smartly stirring modern retelling of A Christmas Carol mashed up with the love story from Great Expectations that finds Estella Scrooge, a young Wall Street tycoon with a penchant for foreclosing, discovering that the defaulting party is her childhood sweetheart. A freak snowstorm forces her to spend the night, and, just as what happened to her ancestor Ebenezer long ago, she too is haunted by three visitors.
Even eight years later, the original songs from that two-week workshop production at the Rubicon remain etched in the memory, including the clever "Bleak House" and the tear-evoking "Almost a Family." But the show itself hasn't seen a lot of public time since.
Until now, that is. An updated version of the show that changed its title to Estella Scrooge was supposed to premiere on Broadway this holiday season, but due to COVID concerns has turned into a streaming production. The show was shot in a New York warehouse, digitally captured live using green screen technology and virtual sets and animation to conquer the social distancing requirements that meant each actor was filmed alone. Betsy Wolfe, whose Broadway credits include Falsettos (Cordelia), Bullets over Broadway (Ellen), Waitress and The Mystery of Edwin Drood (Rosa Bud), plays the title role, with original Rubicon actress Megan McGinnis among the large cast.
The Rubicon is among the venues hosting the video premiere, which takes place on Thanksgiving and runs through the end of the year and is available for rent or purchase. Visit www.rubicontheatre.org.
Also at the Rubicon: A new podcast episode featuring a chat with Rubicon regular Joe Spano, the veteran actor perhaps best known for his television roles on NCIS and Hill Street Blues who most recently starred at Rubicon in Heisenberg and A Christmas Carol. Stream it at the Podcast Guests section on www.rubicon
theatre.org.
You might also be interested in...