Music in the Garden Goes Online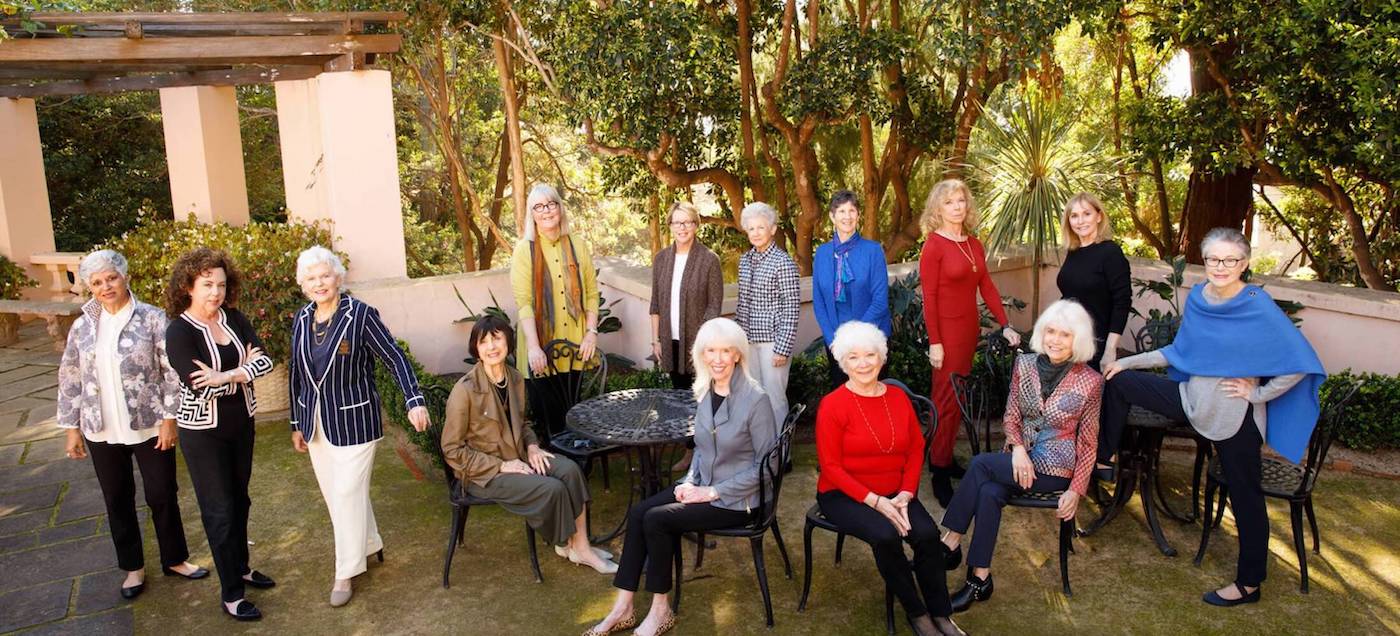 Among the casualties of the coronavirus closures was the complete cancellation of all in-person events last summer at the Music Academy of the West, normally one of the highlights of the year on the classical calendar. Instead, the 120-plus fellows and faculty members collaborated on the Music Academy Remote Learning Institute (aka MARLI), which bridged the physical distance with virtual virtuosity delivered via Zoom and other streaming media. The entire season can still be viewed online at www.musicacademy.org.
But there was no fallback position for the annual Music in the Gardens gala, the MAW Women's Auxiliary's big benefit to help support all of the Academy programs, including its year-round initiatives. Instead, next week brings the opening of the Auxiliary's first-ever stand-alone Online Auction, replete with special personal performance opportunities and other unique prizes, many of which may not have been offered if not for the pandemic.
Among the in-consideration-of-COVID highlights are "Standing Room Only with Conor Hanick," a "pandemic-proof" experience for the piano lover that will find MAW piano faculty artist and acclaimed soloist Hanick not only curating a live performance from New York City's Steinway Hall streamed directly to your home but also performing the world premiere of a work commissioned by and for the auction winner, who will also receive the original score signed by both the composer and artist.
Other opportunities are more appropriate for when the pandemic subsides, such as an evening for 10 featuring cocktails and hors d'oeuvres served in Anne's Garden followed by wine and dinner served onstage at Hahn Hall. all hosted by MAW President and CEO Scott Reed in an evening that features a performance of favorite opera arias by a Music Academy alumna who will then join the diners for dessert and conversation. Or how about "Harp in Holden," where the mellow music of a harp will greet you and your nine guests upon arrival for dinner around the lily pond in Holden Garden on campus, a delectable farm to table meal and wine pairings followed by a most special harp concert under the direction of Jamie Broumas and the Academy artistic team and alumni?
Maybe you want to wield a bit more power – or at least a baton – in which case consider bidding on "Cocktails and Conducting" where 12 guests can be a maestro for an evening on Kuehn Court at MAW, each receiving professional baton instruction and the opportunity to practice conducting live musicians with their own personal baton while sipping hand crafted cocktails and enjoying hors d'oeuvres. Budding baton-ists might also want to check out item No. 206: Dinner for 4 at Coast & Olive with conductor Larry Rachleff, a chance to visit the new Montecito hot spot with the venerable conductor who always opens the MAW fellows orchestra season for an evening of food, wine, and witty words.
All of the above items have been valued at $10,000 or significantly less, but it's hard to put a price on one of the more coveted prizes, item No. 401, otherwise known as Music Academy of the West Reserved Parking Spot for both the 2021 and 2022 seasons. Surprisingly or not, a similar designated parking spot on the upper level near Hahn Hall sold for $20,000 in previous auctions.
"Oh, that's a very in-demand thing at the Music Academy," exclaimed Meg DiNapoli, the current chair of the Women's Auxiliary, the core volunteer group supporting the Music Academy of the West that was founded in 1954. The more than 100-women strong organization's mission is to support MAW through fundraising and educational activities and to help promote knowledge and appreciation of the Academy in the community at large. DiNapoli, co-leaders Heidi August and Diane Pannkuk, and Academy director of development Sarah Stretz, have teamed up to curate the auction, which also features several non-musical but still MAW-related prizes such as "Central Bark," a $14,000 painting by Santa Barbara-based artist Ruth Ellen Hoag, a longtime MAW friend and supporter whose works are featured prominently on the academy's campus.
"Her paintings are so iconic, and I just love seeing them on campus," DiNapoli said.
The Auxiliary chair was also partial to another unique gift, a set of limited edition musical greeting cards created by the Music Academy in-house designer and featuring iconic performances by MAW legends Marilyn Horne, Jerry Lowenthal,and Jeremy Denk, with each card signed by the artist. "They're very special and perfect to give to someone you care about for any occasion," she said.
DiNapoli also noted that some of the items can be had for far less of an investment than the painting or the special on-campus packages or parking spot. A reproduction farm table starts at just $175, while a gift-ready rustic wine caddy filled with a mystery sampler of six wines is valued at $200. The bottles, as well as a special cocktail sailing cruise, were all donated by WAX members, she said.
In all, the Auxiliary is hoping to raise upwards of $65,000 for the auction, which runs November 30 to December 18, and can be accessed by registering at www.musicacademy.org/auction. The fun matters, but the funds are more important, as all of the proceeds go to support such programs as Sing!, a free year-round choral program for young people from 28 schools in the community, and the career-building Alumni Enterprise Awards and Innovation Residential for Academy Summer Festival alumni.
"We all just have so much appreciation for what the Music Academy brings to the community," DiNapoli said. "It's our pleasure to help."
You might also be interested in...