For the Love of Comedy
When the COVID-19 pandemic forced lockdowns and closures all over creation, Camarillo-based comedian Jason Love just kept on cruising. Sure, his regular in-person gig, including a rotating lineup of stand-ups he put together monthly for the Carrillo Recreation Center in Santa Barbara, went by the wayside. But Love, a former humor columnist for the Ventura Star in the late mid-2000s, simply moved his operations online.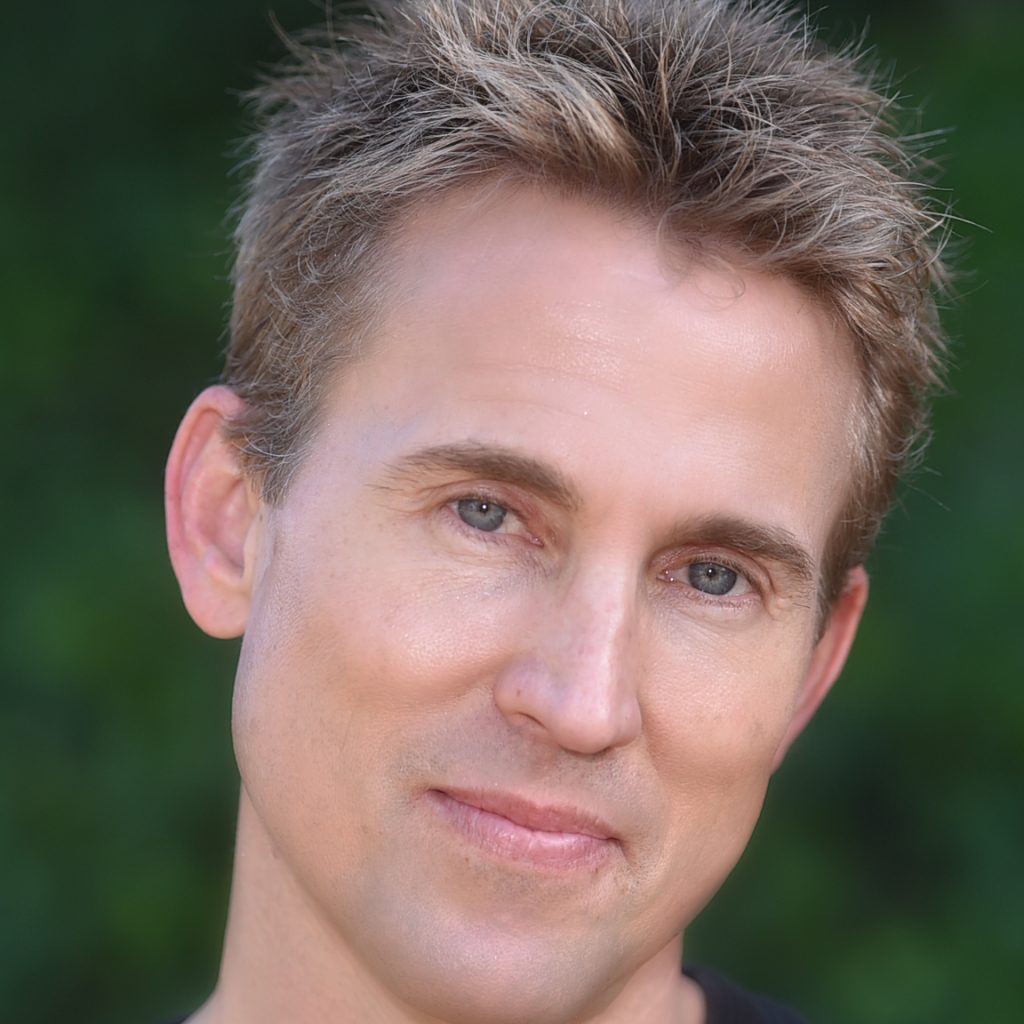 "I was one of the 'early adapters,' as they say. My last in-person show was March 16, just before the lockdown," he recalled. "As soon as it hit, by April 1st I had a weekly show running virtually."
By now, as those of us who have taken in entertainment over Zoom are well aware, most shows don't translate all that well to the platform, least of all those that require a little audience interaction. If rock concerts seem a little static, imagine a comedian telling jokes to a virtual space full of… silence. But Love opted for a more innovative approach, setting up the series, dubbed "Live Comedy in your Living Room," as a Zoom webinar, which means up to 100 people can be in what's called the panelist section, allowing them to be heard and/or seen according to the host's whims.
Audible laughter, the standup's Holy Grail, ensued.
Actually, it's even more than that, Love said. By projecting Live Comedy in your Living Room onto a larger screen, the Zoom show can be like "interactive TV with comedy," as the comic can hear the laughter, the audience can chat with each other or the performers, and the daring ones (or showoffs, you know who you are), can even heckle, just like at a beer-stained bar.
Still, at first, Love admits, just like Steve Martin once said about comedy itself, the live virtual shows weren't pretty. If you've ever hosted a Zoom conference, you know that getting even five or eight people properly connected, well-lit, and volume balanced can be a bear. Imagine doing that with more than 200 participants, which is the number that have been registering for each of the shows.
"Yeah, it sucked," said Love, whose own credits include multiple appearances on HBO, Sirius XM, Dry Bar Comedy, and myriad other clubs, conventions, and private shows. "It was a really rough ride and it's still stressful on my end as the producer, being the audio police while the other comics perform. But it's actually also been fun to see it grow as competitively people are showing up earlier and earlier, knowing that the first 100 are the ones in the panelist section. We encourage them to unmute because we need the laughter. But we also have to warn them that we can hear everything else, too!"
If "panelists" act out, laugh too loud, have too much ambient noise or otherwise "screw up the show," Love said, he simply demotes them back to regular attendee where they're automatically muted. "But once you get everything right, and I'm getting pretty good at it by now, once that happens, it's just like a comedy club."
Maybe even better, as the quick-witted comics are able not only to handle the hecklers but also interact with the fans chatting in real time, and react to the emojis they send. It's a new experience for them, too.
Which is partly how Love has been able to attract top name talent to the Friday night offerings, from headliners at comedy clubs from Los Angeles and far beyond to in-demand comics who would normally be sailing the open seas on cruise ships, but were among the first to lose their jobs in the lockdowns.
"Some of them were resisting going online at first," he explained. "I don't blame them because a Zoom show requires just as much from the audience as it does from the comic. But by now we have so many regulars, and we know which ones are going to help the show and they're just getting better and better as the audience gets more and more Zoom savvy."
"It's a lot of fun to be able to book from all over the world, not just the comedians that I work with on cruise ships," he said. "With Zoom, there's no distance concerns, so I can get some of the great ones from around the world, and stand-ups who regularly work in New York. There are stand-ups who are all closers and full-time comics. It's been so much fun to share that with people."
Case in point: the streaming comedy show Love is putting together as a benefit for the Alcazar Theatre, the charming, recently remodeled Art Deco-style venue in Carpinteria. Over the last few years, Love regularly brought comedy shows to the Alcazar boasting such L.A. based acts as Camilla Cleese, daughter of the former longtime Montecito resident John Cleese of Monty Python fame.
"I love that town and the audience," he said. "They're the best. Just from who randomly shows up every time, you could not hand-select your jurors any better."
Now, with the pandemic canceling all live performances, the Alcazar, like all independent theaters, has been threatened by the shutdown. So Love has copped a couple of his favorite comics to headline Alcazar Theatre's first-ever Virtual Comedy Night at 7 pm on Saturday, November 28: Carlos Oscar, who was named Princess Cruise Lines Entertainer of the Year, and Joe Larson, who was a finalist at the Boston Comedy Festival, and the Stand-Up 360 Festival.
"They're two of my favorites, guys I am so happy to present to help out the theater," Love said. "Carlos beat out everybody on those cruises – Broadway singers, concert pianists – he's that good. And Joe is just a straight-up funny guy, one of those guys who's just in the world in a funny way. It's going to be a great night."
Meanwhile, this Friday's lineup for Love's regular Living Room show features Mike Burton (Live at Gotham, Dry Bar Comedy), Michele Balan (Last Comic Standing, Comedy Central), Tom Clark (Conan, Amazon Prime, Outsourced), and Andy Gross (Mind Boggling Variety Show).
As for the quotient of content about the coronavirus that might come your way during the Alcazar benefit or the regular Friday night shows? Perhaps not so much.
"At first I was doing my whole set about COVID, but then even I got sick of hearing myself talking about it," said Love, who specializes in clean comedy, so offending as few people as possible is a goal. "I think a lot of the people come to my shows just to forget about it for one bloody hour. Just laugh and forget what's going on in the world. The biggest blessing of this is that I'm able to do comedy at all. That's all I ever wanted to do is make people laugh."
(Visit www.thealcazar.org for Saturday's benefit. For info on Live Comedy in Your Living Room, visit www.facebook.com/groups/zoomcomedy.)
Also at the Alcazar
Longtime Alcazar wizard Asa Olsson served as "ghost host" for the theater's Halloween tales from local actors who spun yarns including some of Carpinteria's best known ghost stories – at a safe social distance, of course. The gruesome hour of tales from the city's storied past are still streaming for your scary pleasure, told by the likes of Jim Sirianni, Robert Lehman, Deborah Cristobal,and several others, all bathed in an eerie green light, including Stuart Orenstein, who read a classic by the master of the macabre Edgar Allan Poe. Visit the Live Streamed Events page at www.thealcazar.org to relive the horror.
Over in Ojai
What's Thanksgiving without The Dinner? asks Ojai ACT, the mountain village's 80-year-old hometown company that is largely on hold during the pandemic. The organization is streaming a filmed version of the 15-year-old work by Christine Haider-Winnett through this Sunday, November 30, and its director, Bill Spellman, notes that the show was first submitted in 2005 for inclusion in an Ojai Art Center Theater One Act Festival. The Dinner almost wasn't selected because it was from an unproduced high school student, not an established playwright with a history of successful productions. Also, the action was limited to a couple sitting at a table eating dinner, which doesn't make for much action. But Spellman agreed to take it on, casting Cecil Sutton and Lynn Van Emmerik in the two-hander, and after it became the highlight of that year's festival, Peter Crane, then a film student at Brooks Institute, offered to film a final performance created just for his crew. Visit ojaiact.org for information on how to see the 33-minute work.
You might also be interested in...