Focus on Film: Frank Talk on a Gambit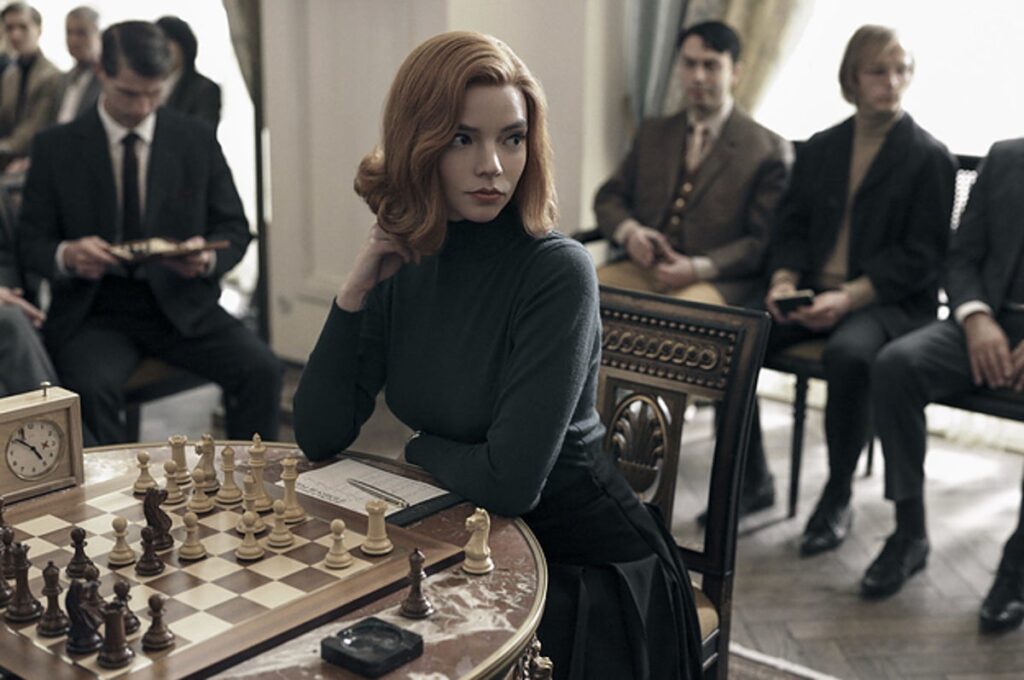 If you haven't yet checked out The Queen's Gambit, deservedly one of the top-ranked shows on Netflix and one of the best original series in the streaming service's catalog, now would be a good time to get started on the seven-episode series about a chess prodigy turned accomplished if tortured young woman. That's because Scott Frank, a UCSB alumnus and the series co-creator and director, will be doing a virtual Q&A with Patrice Petro, the Dick Wolf Director of the Carsey-Wolf Center, next Thursday, December 3, over Zoom.
Frank's previous screenplays include the Academy Award-nominated scripts for Out of Sight and Logan as well as Little Man Tate, Dead Again, Malice, Heaven's Prisoners, Get Shorty, Minority Report, The Interpreter, The Lookout, Marley & Me, The Wolverine, and Walk Among the Tombstones, among others. His 2017 Netflix series Godless was nominated for 12 Emmy awards. In The Queen's Gambit, Anya Taylor-Joy plays Beth Harmon, who is taught chess by the janitor at the orphanage where she lives after her mother commits suicide. The actress expertly portrays the gifts and curses of a genius, using her doe-eyed stare (she literally almost never blinks on camera) to navigate social awkwardness and seemingly limitless talent, making the most out of Frank's sharply-written material. Visit www.carseywolf.ucsb.edu to register for the talk. 
SBIFF Snags Sorkin
Over in Santa Barbara International Film Festival territory, the fest's Cinema Society recently also scored a conversation with a pretty successful writer-director: Aaron Sorkin (Oscar-decorated for The Social Network, multiple Emmy winner for The West Wing) who Zoomed in along with Trial of the Chicago 7 cast members Yahya Abdul-Mateen II, Sacha Baron Cohen, Eddie Redmayne,and Jeremy Strong to discuss the historical drama of political unrest 52 years ago with SBIFF executive director Roger Durling. Trial is currently streaming on Netflix. Watch the Q&A on SBIFF's YouTube channel.
Meanwhile, the weekly SBIFF Talk took place on Wednesday (November 25), a day early in honor of Thanksgiving – but you can watch the video of Pie Lady of Pie Town director Jane Rosemont's conversation with her film's subject, the Pie Lady herself, Kathy Knapp, a successful businesswoman who decided to leave her charmed life to bake pies in a dusty town with no traffic light, no gas station, no motel. Here's a hint as to why: for Knapp, pie is a vehicle for love and peace.
You might also be interested in...