Santa Barbara's Next Mayor?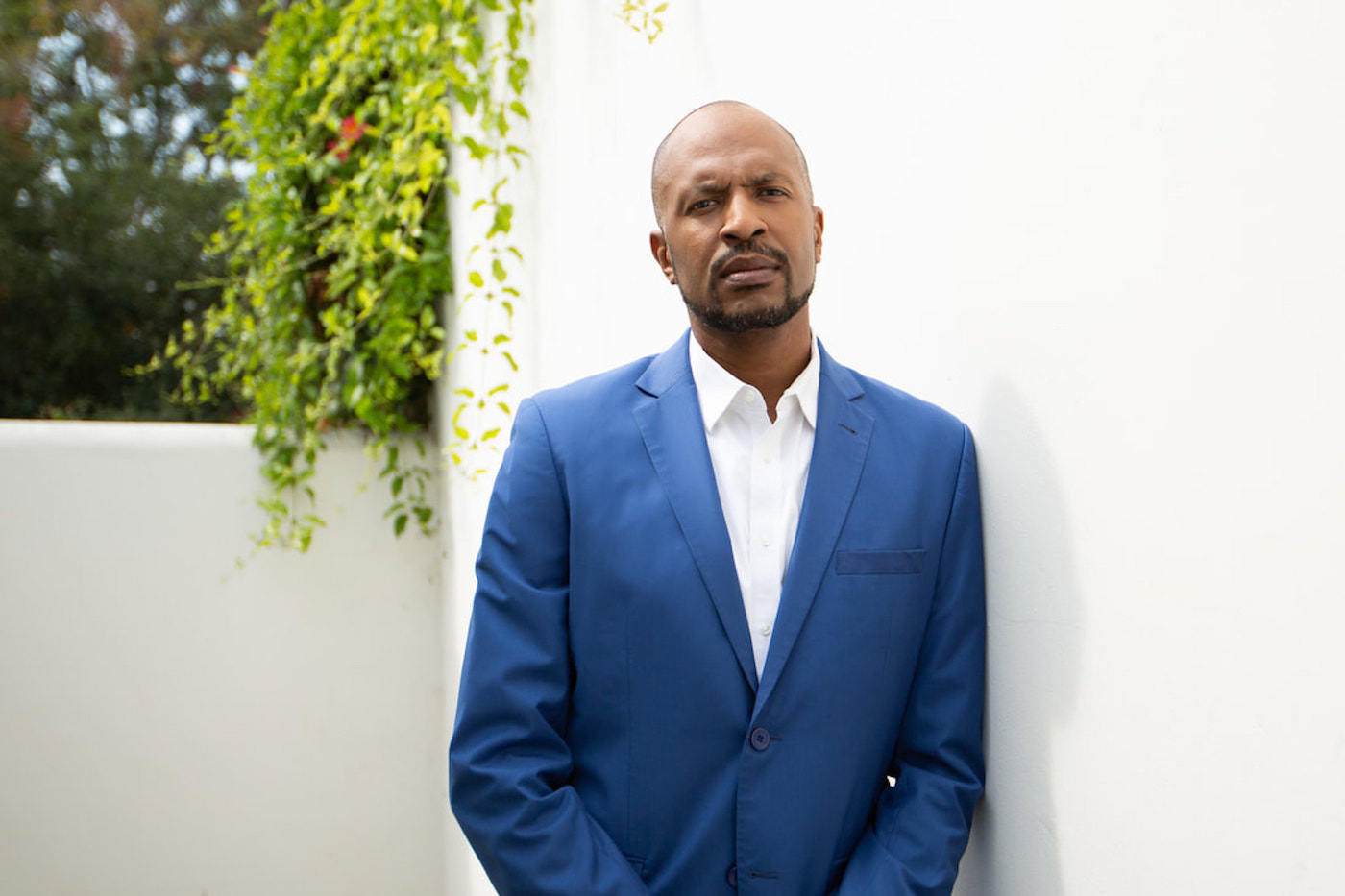 The 2020 political season is over. Mostly. But like California's fire season, once reserved to only certain months of the year, election cycles now seem to be with us 24/7-52-365. I guess there's no rest for the weary. So let me be the first to welcome you to the early days of the next important local political contest, involving who will be elected Santa Barbara's next mayor come November of 2021.
Anyone who stays abreast of Santa Barbara politics or is just generally concerned with the state of the city, knows that Santa Barbara has had some hard years and faces considerable challenges – some of which we've written about in these pages. The state of State Street, the need for affordable housing, a growing homeless population, struggling businesses, and a diverse but still deeply segregated community top the list of Santa Barbara's looming challenges which call out for inspired leadership. And that was before the pandemic.
The way our counties and cities are run and by whom has a profound impact on our daily lives – economically, educationally, spiritually. Different moments in time call for different types of leadership. Which brings me back to the critical question of who will be SB's next mayor?
There's been talk on the street of a "new kid in town." Except this person of note is neither new to town, nor is he a kid. He has spent a big piece of his career behind the scenes, making things happen for some of our county's key political players. But now he's considering stepping up to help lead Santa Barbara toward the bright future he sees and feels Santa Barbara deserves.
I met James Joyce in 2016 in his capacity as the District Director for State Senator Hannah Beth Jackson. I immediately liked him, and not just because he had one of the all-time coolest names. Over time I've gotten to know James better through our mutual work with the Lois and Walter Capps Foundation "Common Table" Project; and I worked with him post debris flow through my involvement with TPRC. I've watched with interest as James created his "Coffee With a Black Guy" platform – an innovative social impact movement that seeks to "merge the tactile and digital worlds to bring greater understanding, compassion, empathy, and love into our shared community."
Through CWABG, James regularly brings people together to create a greater sense of understanding and in so doing, builds community cohesion. And that started long before the nearly concurrent tragedies of George Floyd, Breonna Taylor and Ahmaud Arbery.
Despite James' proclivity for political engagement, I've always found him to be one of the most authentic and least transactional people I've met in politics. So imagining that he would consider jumping from the fire of legislative work and community building into the frying pan of elected office is interesting and a little surprising. I sat down with James Joyce this past weekend to talk about it all.
Q. So your long tenure as the District Director for State Senator Hannah-Beth Jackson is coming to an end. How are you feeling about that?
A. It's funny, because I haven't really thought much about it until recently, as we were doing some legacy events for her (HBJ). And I'm thinking back on all the things we've been through and all that we've achieved. I mean eight years is a long time, but with Hannah-Beth, that's almost like 20 years with the speed that she goes and I'm extremely proud of the work that we've been able to do, making sure that her legislative accomplishments are echoed and known in the district appropriately and making sure that she has her pulse on things that are happening here locally. The best compliments are when people, particularly through the disasters, thanked her for her work during that time, and it felt good knowing that I was part of making sure that happened. Much of our work, due to COVID, has transitioned from being at events and representing Hannah-Beth to helping people with the Employment Development Department, and helping businesses find the right avenues to go down to get critical federal loans or other assistance that's available to them.
Since you're "boots on the ground," what's your sense of how people in this district are doing?
Right now I think things have been tough in this region, the Greater Santa Barbara area, I call it, pretty much Gaviota down to the Ventura County line. In my opinion things haven't been right around here since the Elliot Rodgers situation (Isla Vista shootings in 2014). It seems like there's been one disaster after another with very little time between each challenge. So by the time of COVID, of course we're more resilient, because we've just been through years of disaster. So I'm glad we endured but that's also rough. And the compounding aspect of it, that's the part that's been most damaging to businesses locally.
I know at one point a few years back some people approached you to run for State Assembly and you decided against that. We discussed that around the time we first met, I think at a lunch at Rudy's. Are you still against the idea of running for office?
Well first let me correct you. The first time we met is when you came into Hannah-Beth's office with Human Rights Watch to discuss the ICE raids up and down the coast that escalated in 2017. And there's something that stood out to me about that, which is that of all the time I had worked for Hannah-Beth, you were the only person I had encountered who asked about me personally. "What's your background? Where are you from?" And so that stood out to me.
That's nice. Thanks for saying that. So while you're thinking positive thoughts about me, I'm just going to come out and ask you: is it true that you are seriously thinking about running for Mayor of Santa Barbara?
Yeah, I've been thinking about it. I've been having some targeted conversations with folks. I think part of the challenge is I've been reluctant to put myself out front. I mean the role of working for an elected official involves being behind the scenes, making things happen and keeping it moving. And that's kind of my mentality. I've never been a big fan of the way our system works. I don't like the influence of money in politics. I've never wanted to have relationships with people based on their ability to donate to a campaign. But things have changed drastically. I mean we're at a whole new place in our understanding of the reality in this country… and by not addressing those issues head on, you don't solve them that way.
Running would be more about broadening the magnitude and the reach of that impact. And I see what I'm able to do with the platform that I have now (CWABG). And to be able to scale that up to an even larger level that could bring even more people to the table and bring even greater understanding across cultures, across differences, and get good things done, that's attractive to me.
Where did Coffee With a Black Guy come from? How did you come up with that?
In 2011 in Hawthorne, California the police were doing a thing called "Coffee With a Cop." Coffee With a Cop was based on the idea that the cops wanted to humanize the badge, see beyond the uniform. And I get that. What's that thing Martin Luther King said? Be judged by the content of your character. Well that's not the reality in America for everyone. And so to help us move closer towards that end, it's just sit down and have conversations, have a better understanding of where folks are at. When married couples are having a tough time, and they go through marriage counseling, and they say, "Talk through your problems." And there's this facilitation of that difference that helps bring unity.
Would you bring that same outside-the-box thinking and leadership to the office of mayor?
A willingness to think outside the box is important in setting the tone in leadership. Whether it's setting the moral tone or the economic tone, setting the tone for a community is key. And that can't be achieved with just any leadership. It's got to be leadership that's in touch with people, all people, and in touch with enterprise as well. We've got a very engaged and inspired citizenry locally, and they're intelligent. So that must be tapped. I think I can bring about that balance of an engaged citizenry combined with my own informed leadership style. And I don't think there's any question that would be quite useful for our community right now.
Let me pivot to a Montecito-centric question. Coast Village Road is an important business and social center here, and it is technically part of Santa Barbara City. But there is a sense here that we are treated like that privileged enclave down the street that can take care of itself. But the fact is, we're inextricably connected to Santa Barbara as a whole. Our kids go to Santa Barbara schools, we support and provide leadership to a lot of Santa Barbara County's nonprofits. We shop in the city, we play in the city… we consider it our city too. So while most of us who live here can't vote for Santa Barbara's mayor, having a close working relationship with the mayor is important to us. Can you speak to that?
Yeah, Montecito is an important constituency, not just for the funding, the taxes, as you pointed out, but for the infiltration of… community. Post mudslide and other disasters, I was working with Women's Economic Ventures, which was leading the We Love Local Business Campaign and I was on that campaign taskforce. And while the focus initially was State Street, eventually it involved the East Side, and Coast Village Road… all of the businesses needed support and revitalization and focus. I get the importance of it. And you kind of alluded to this a little earlier, when you talked about all the nonprofits and philanthropic efforts that come from the Montecito community. But along with that in Montecito there are a lot of folks who have achieved great things in their careers and have come here for a reason. You've got incredible brain power behind those hedgerows… I think definitely what sets Montecito apart is it has the assets and the people who have been successful in various endeavors and careers and those people represent potentially invaluable contributions to the community brain trust.
So in what direction would you like to push Santa Barbara?
Obviously revitalizing downtown is critical – while there's still a "there" there. I thought you guys (the Montecito Journal) did a nice job reporting on that ("The Long Now" by Mitchell Kriegman) – there's much that can be done. It's important to look at best practices in other cities. We've got the shining example of nearby San Luis Obispo with lots of urban planning success to emulate there. I've had the opportunity to get to know and work with quite a few people who have led innovative urban planning efforts here in California and around throughout the country. Obviously adaptive reuse is going to be a big part of the picture. And as the Journal mentioned, incredible effort and talent went into developing Santa Barbara's architectural charette – in my mind, it's just waiting for someone with energy and vision to pull the trigger.
But Santa Barbara faces many issues, like affordable housing, a rising homeless population, livable wages, the need to create a more hospitable environment for those who live here and those who visit here and those who want to build businesses here. And we've got to bring people together around making progress on these and many other issues.
And you think you can succeed where others have failed? There are a lot of strong and sometimes divergent interests to pull together.
I think the issue has been a lack of communication. You get these splinter groups, because folks feel like they weren't part of the initial conversation. We're not dealing with it as an engaged citizenry, as we've seen in previous generations like the Pearl Chase generation. But there are many different groups working and innovating to figure this out. I've been involved in some of those conversations over the past several years and working with the folks in the city. It's hard to talk about this work without bringing up the knowledge and background of folks like Nina Johnson. The work that she's been doing to revitalize and reimagine State Street is key. And I think the next step is really moving forward on some of those things. And that's going to require strategy and planning, because some of those things don't necessarily fit with the norm of what we're used to. But just as our country has had to evolve, so does our city. That evolution is going to be key to our survival, business and otherwise.
Sometimes it is just as simple as getting everyone in the same room or on the same Zoom and envisioning. But innovation is key to moving us forward as a community, getting more people to feel buy-in, having more people feel as if they have a place at the table. And I think that is something that I especially bring. You might even call it my wheelhouse.
How so?
One great example is my work with the Common Table Foundation, which we did through the Lois and Walter Capps organization. The Common Table program did a great job reengaging communities and reengaging with the common touch of your neighbor. I think there's much to be said for creating genuine community. That starts with human decency. We just need to be better humans to one another. And yeah, there's policy issues that need to be fixed. There's procedures and things that definitely could be upgraded. But I think before you get to all of that, you need visionary leadership from someone who can paint that picture of folks, so that they have a north star of where to navigate. In my view, that's something we've been missing.
Beyond State Street there are many disparate stakeholders in SB. Including a part of the population that does not speak English, some of whom feel disenfranchised. How do you begin to bring these groups together?
Food, food, start with food. It sounds simple and kind of Pollyannish, but there's something to be said when you sit down and break bread with somebody. You learn a lot about them. I'm not a native Spanish speaker myself, but I have friends who their parents don't speak English to me. And so being able to understand and figure and navigate that without being defensive, it's about learning about and accepting your neighbors for who they are, allowing them to show up as their whole selves.
I've referred to Santa Barbara as kind of like a great Petri dish… just by the very nature of what is contained in our little bowl here, we've got the ingredients to do some great stuff. But there needs to be certain elements in place to let that happen, certain leadership, certain energy, certain vision. And I think all that stuff is just prime picking for making this a great community and a great model community.
And so here we are again back at the importance of local leadership. You're talking to people, and you're doing your due diligence right now. Are you close to making a decision?
I'm close. People think it's as simple as a yes or no answer. And it could be. But that's not the person you want. There are a couple key conversations that I'd like to have. And it's more my own traditional thing than anything else, but I'm leaning more towards yes.
Is it about getting the blessing from certain people or groups?
Not necessarily the blessing, but it's about checking in. I can't ignore the fact that this land belonged to the Chumash. And people run for office left and right, and I'm not sure how many check in with that original element, that native element to our area. And I think that there's something to be said for that. I think that there's something to be learned from that as we're talking about institutional knowledge. In 2017, 2018, the area was shocked to find out about these fires and the mudslide. But if you talk to folks that are native to the area, that's kind of the cycle here. And it wasn't until I heard that perspective that, well, of course it makes sense. And so for me, there's an element of traditionalism that goes into wanting to make sure that you check in with those folks and make sure that the natives have a voice at the table and feel welcome to that conversation, should they want to engage.
So you think you can navigate the labyrinth of city politics?
Look, I ran hurdles in college and hurdling was my event. I always had a passion for hurdling, but I realized early on in my twenties that hurdles was more than just a track event, it was a lifestyle. When I'm facing hurdles, that's when I'm most comfortable, that's when I feel most aligned with some sort of purpose. The work I've been doing with Hannah-Beth has been that. And the work I would do for Santa Barbara will be that. Running hurdles is not just a skill, it's an attitude. An attitude I have always had and always will have.
You might also be interested in...