Steppen' Out on His Own: John Kay returns to solo show for the Lobero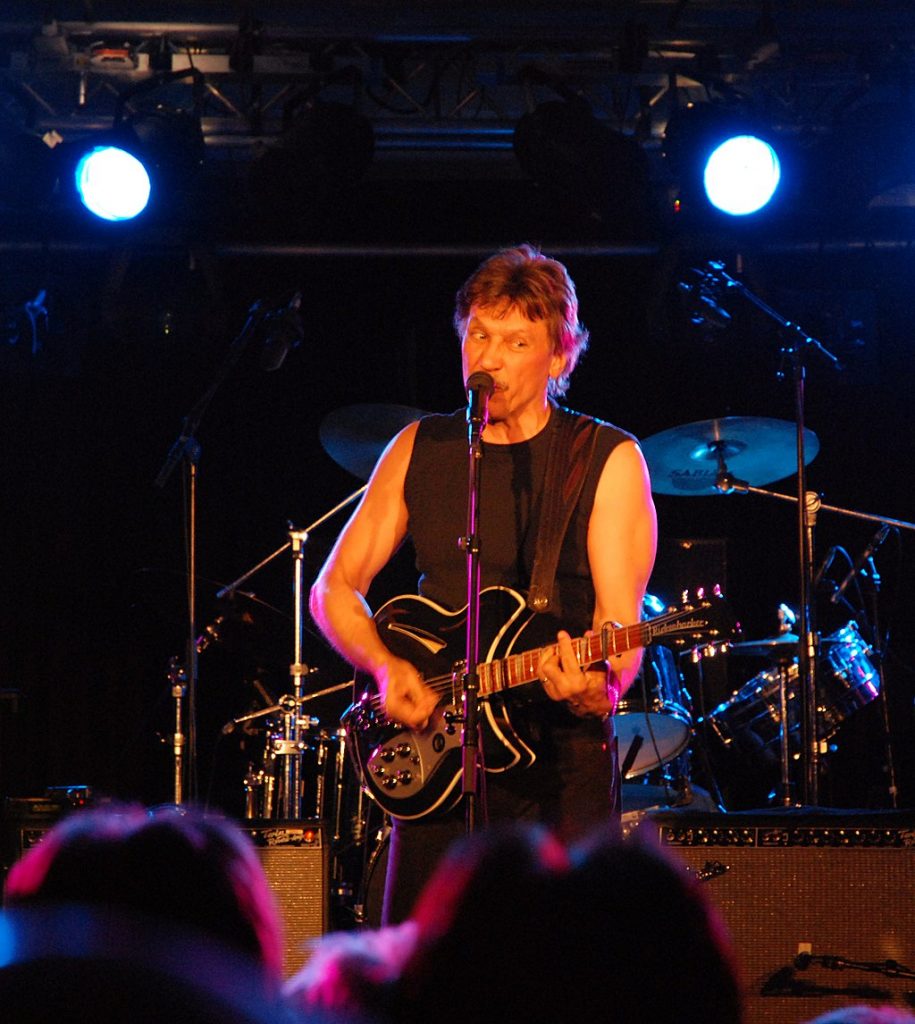 Don't tune in to Lobero Theatre's latest Live from the Lobero pay-per-view performance by Steppenwolf's John Kay to hear "Born to Be Wild" or "Magic Carpet Ride." In fact, don't expect to hear any Steppenwolf songs at all. 
That's because Kay, who has lived in Montecito for the last eight years, has recently not only eschewed the classic rock band's hits in favor of returning to performing as a solo singer-songwriter, he actually put Steppenwolf on the shelf permanently in 2018 following the band's 50th anniversary shows.
"Half a century since our first album came out felt like it was long enough," Kay explained over the phone recently. "Besides, the thought of us continuing to perform when we're all getting pretty long in the tooth was very appealing. I never wanted to reach the point where people are thinking, those guys have seen better days. We were still delivering the goods musically, but the idea of becoming potentially a caricature of yourself was not appealing. I felt lucky enough that we were supported by our fan base around the world that enabled us to continue for all those years. It was time to put it to bed."
Even if he were willing to revisit "Born to Be Wild" as an acoustic song for the Lobero show, or, even more of stretch, the psychedelic jam session that formed the middle part of "Magic Carpet Ride," Kay said it would be an absurd undertaking.
"Would you really want to hear (Beethoven's) 'Ode to Joy' played through a kazoo?" he said. "Certain arrangements really go hand in glove with the song, so it wouldn't work on acoustic guitar. There's another thing about 'Born to Be Wild' that really excuses me from ever playing it again: I did not play on that record. I did not play that raunchy guitar part. I don't even know what key it's in. I just sang it.
"And the truth is that I have absolutely no feeling of being obligated to dip into that material. I'm more interested now in performing some of the songs that I have not had the pleasure of playing live in quite some time, and some newer ones that I've written."
Fortunately, Kay has been working on his solo shows over the last few years at spots all over town, from playing sets at SOhO more than four years ago to honing "John Kay: From Rock Star to Wildlife Advocate" – his multimedia presentation of his journey from blues-based rock icon to co-running with his wife, Jutta Maue, the Maue Kay Foundation, which supports other environmentally oriented charities – at the Sacred Space in Summerland in 2018 before bringing it to the Lobero later that year.
Kay said the program he performed for the Lobero taping was a collection of songs that date all the way back to beginning as a folk singer who came down to the States from Canada via his native Germany in the early 1960s, including blues numbers that still capture his heart, as well as songs from the solo albums he recorded during the Steppenwolf era. Plus a few tales from his half century in the biz.
"After all this time in this music world with traveling and everything else, I have a few short little stories and anecdotes to share with people," Kay said. "That makes (the show) more of a continuous experience rather than almost like a live jukebox. People seemed to enjoy what I had to offer when I toured last year that way. So that's another reason why I don't really feel any desire to lean on the Steppenwolf material."
The good news is that you won't have to get your motor running or head out on the highway – or even cruise down Hot Springs Road – to see the solo show, because, of course, it's a virtual concert caused by the COVID pandemic, a video pre-recorded at the historic theater to benefit the venue as it tries to survive the extended closure.
"The Lobero is one of those special places that is not only beautiful and very historic, with great acoustics, but also has wonderful people who run it who take a lot of care for the place," Kay said in an interview last week, adding that he and Jutta have attended lots of shows at the theater on recommendation of newfound Santa Barbara friend Hale Milgrim, the former Capitol Records president. "He steered us to performances by artists I was unfamiliar with, but we'd go just based on his suggestion, and it was always really engaging music. The Lobero was like a large clubhouse where you saw the same people, and socializing was a part of the event. It would be a shame to lose this place that has become so important to the community… So we're hoping my streaming performance will help a little bit to tide them over until they can open to the public again."
Maybe, he said, people will even be moved enough to donate more than the $15 fee to view the concert that launches on Friday, November 13, and remains available for streaming for 72 hours. Perhaps when they hear "Enough For Today," a two-year-old song that he wrote about the power of music, which, he said, he first experienced as a young boy when his mother took him to hear an all-male Russian choir called the Don Cossacks.
"I don't speak Russian, but their deep voices and ancient melodies moved me to tears. That's when I began to understand the potential and power of music," he recalled. "I felt it again just recently when I saw people in New York and in Europe going out on their balconies around sunset to sing or lean out their windows and play an instrument for the express purpose of lifting the spirits of their neighbors during the pandemic. Everyone in the neighborhood seemed to sing along and I thought, wow, talk about the power of music."
You might also be interested in...