Personal Surf Film Debuts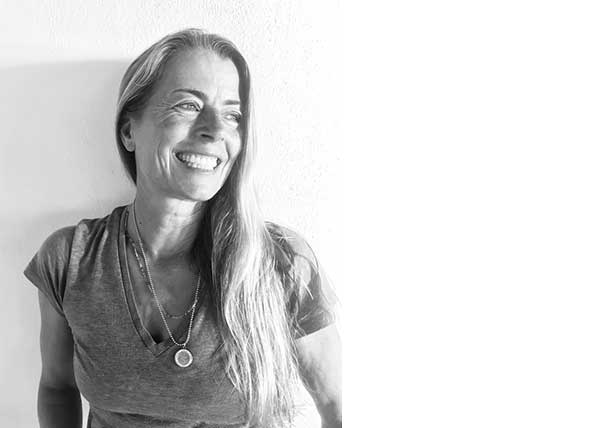 Santa Barbara surfer and filmmaker Heather Hudson, creator of the groundbreaking documentary surf films The Women and the Waves, has a new film she's sharing with local audiences. 93 – Letters from Marge is the story of surf pioneer and icon Marge Calhoun (1924-2017) told through letters she wrote during the last years of her life. "Catch a wave for me!," "Love and Aloha," and "Never Stop Lady!" are just some of the phrases that Calhoun concocted to sign off in her many handwritten letters to Hudson, who has crafted the sweet and personal film to shine a light on Calhoun, the 1958 Makaha International Champion. The film chronicles stories from Calhoun's adventurous life, beginning in a little Hollywood cottage, to her last days while sitting in her home next to a "picture window" with views to the sea and Morro Bay.
The Santa Barbara Maritime Museum will screen 93 – Letters from Marge followed by a Q&A session with Hudson, who serves on the Heal the Ocean board of directors where she heads up fundraising and events, as a Zoom webinar at 7 pm on Thursday, November 19. Visit sbmm.org to register for the free event.
SBIFF Heads to Sweden
SBIFF's Film Talk series heads overseas for High Chaparral, an intriguing short documentary from filmmaker David Freid, who has directed more than 50 cinematic, quirky documentary shorts in more than 40 countries and contributed to National Geographic, NBC, The New York Times, Vanity Fair, The Atlantic, and VICE, among others. The 2016 High Chaparral tells the story of an American-style Wild West theme park in the middle of a Swedish forest that found a second life as a refugee camp for Syrian refugees during the winter. The Emmy-nominated Freid, whose Tell My Story screened at SBIFF last winter, will talk about Chaparral over Zoom with a SBIFF programmer at 5 pm Thursday, November 12. Visit https://sbiff.org/filmtalk for a viewing link and registration.
Election Fallout: From Santa Barbara to National News
Two recent virtual visitors to our little town have shown up big on the national stage in the wake of last week's presidential election. On Monday, President-elect Joe Biden announced that former Dr. Vivek Murthy, the U.S. Surgeon General during the Obama administration – who spoke as part of UCSB A&L's House Calls series in October – would head up his COVID-19 "transition advisory board." That was two days after Biden gave his acceptance speech last Saturday night with a message crafted by Jon Meacham, the historian and biographer famed for writing about the lives of past presidents, who spoke about our republic for Westmont College just a day earlier. Biden's words about restoring the "soul of America" echoed the title of Meacham's 2018 book, The Soul of America: The Battle for Our Better Angels, a Biden favorite; Meacham, it turns out, has been serving as a speechwriter for the now President-elect.
Looking forward, Sister Helen Prejean, perhaps the nation's foremost leader in efforts to abolish the death penalty, is on the House Calls calendar for this week. Prejean, who ignited a national debate on capital punishment with her bestselling book Dead Man Walking that was adapted into an Academy Award-winning movie, play and opera, will speak in the wake of the publication of her newest book, River of Fire: My Spiritual Journey, a prequel to Dead Man Walking that discusses her road filled with both doubt and belief that led to her life's purpose and passion. The event, which streams live at 5 pm on Thursday, November 19, includes a Q&A with the audience and will be available for 48 hours. Visit https://artsandlectures.ucsb.edu.
You might also be interested in...