Local Eateries Offer Dine-In, To-Go Thanksgiving Meals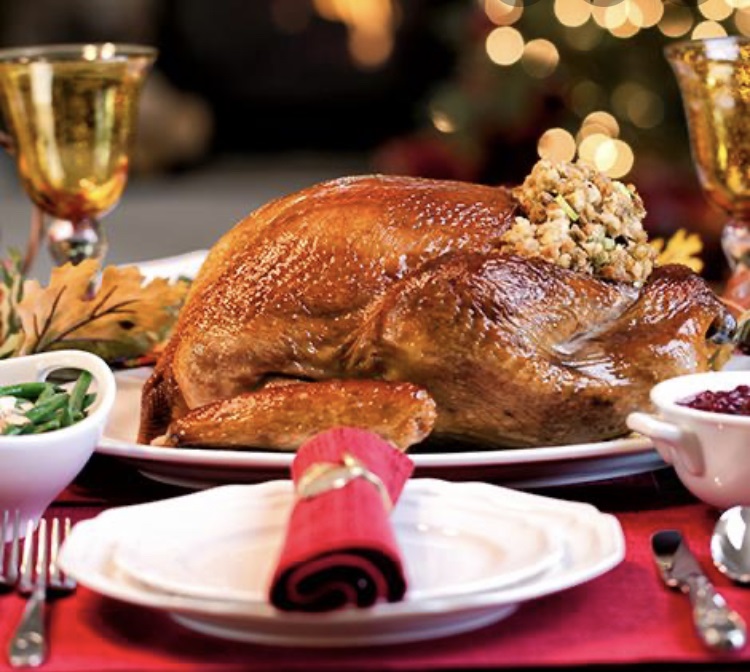 Some of Santa Barbara's best flavors are savored during the holiday season: citrus, persimmons, sage, fennel, spicy pecans, Mexican chocolate, honey, fresh and dried chili peppers and, of course, seafood.
Chefs are relying on the state's bounty as a springboard for Thanksgiving, the year's most important dinner in these parts, when coastal ranch, Mediterranean and Mexican foods merge easily and deliciously.
This year, local restaurants are offering to-go and limited dine-in/outdoor Thanksgiving menus with Santa Barbara flair, from roasted, brined turkey and persimmon-glazed quail to herbed branzino and corn sage stuffing. Other traditional dishes can be ordered in full meal packs and á la carte on Thanksgiving Day.
Restaurateurs and local chefs – Dario Furlati of Ca'Dario, Peter McNee of Convivo, Massimo Falsini of Rosewood Miramar, Carlos Ramirez of Belmond El Encanto, and San Ysidro Ranch's Matt Johnson – create unique recipes using California ingredients and flavors for inspiration.
Some restaurants are offering indoor and outdoor seating with reservations only. So whether you're looking to skip cooking altogether or just need to order in a side or two, check out some of your Santa Barbara Turkey Day options below.
Joe's Café
Comfort food rules this holiday season. Santa Barbara's oldest restaurant and bar, Joe's Café, will be serving a home-style turkey dinner with all the fixings from noon to 9 pm. If you want something different, try the prime rib or honey Dijon glazed ham along with your favorite sides of cornbread stuffing, mashed potatoes, gravy and more. The menu is offered to go by ordering 48 hours in advance.
Visit www.joescafesb.com.
Louie's California Bistro
Relax this holiday and dine on California comfort cuisine while sipping local wines in the Victorian-era Upham Hotel. Executive Chef Tony Manzanares and his team will be serving a three-course traditional Thanksgiving meal with additional options such as baked salmon with lemon mustard and caper beurre blanc. A pumpkin cheesecake with cinnamon whipped cream is a perfect ending to your meal. The cost is $60 per person.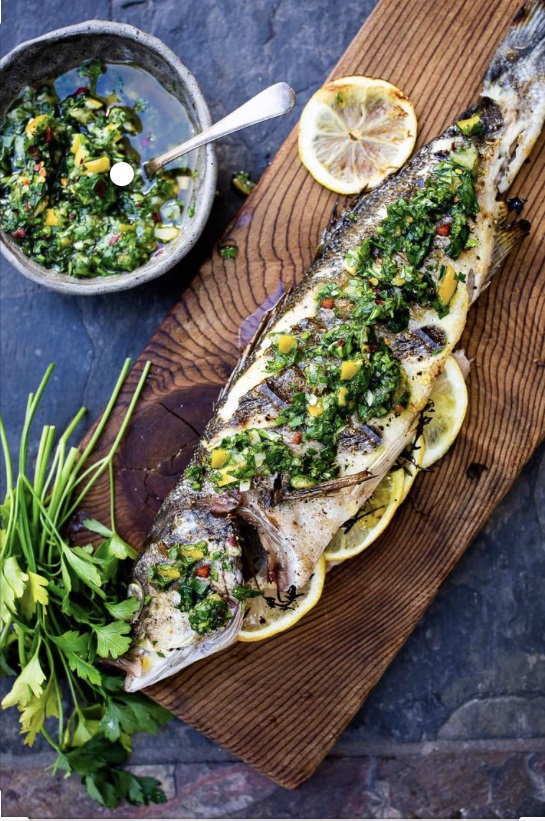 Reserve seatings at 2:30 pm, 5 pm, and 7:30 pm. Visit www.louiescabistro.com.
Belmond El Encanto
Have a traditional turkey dinner or mouthwatering ribeye steak at The Dining Room & Terrace. It's perched in the foothills with stunning views of the coast. Chef Carlos Ramirez is at the helm, overseeing the creation of seasonal favorites: chestnut soup, roasted butternut squash, roasted turkey from Diestel Farms in Sonora, California, whipped Yukon potatoes and corn sage stuffing. For dessert: spiced pumpkin latte roulade and sweet corn brûlée.
The cost is $125 per person; $60 for children 12 and younger. Visit www.bel
mond.com.
Convivo
Executive Chef Peter McNee is adding a Mediterranean twist to holiday classics. Herb-roasted turkey served with potato purée, cavolo nero (Italian kale) and Brussels sprouts; charcoal lamb chops dressed in pine nut salsa and served with celery root and farro and roasted spiny lobster garnished with Fresno chili, ginger, mint, lemon butter and sweet peppers ($19 supplement) are just a few delicious dishes diners can choose from. A variety of Central Coast wines are available to pair with each course.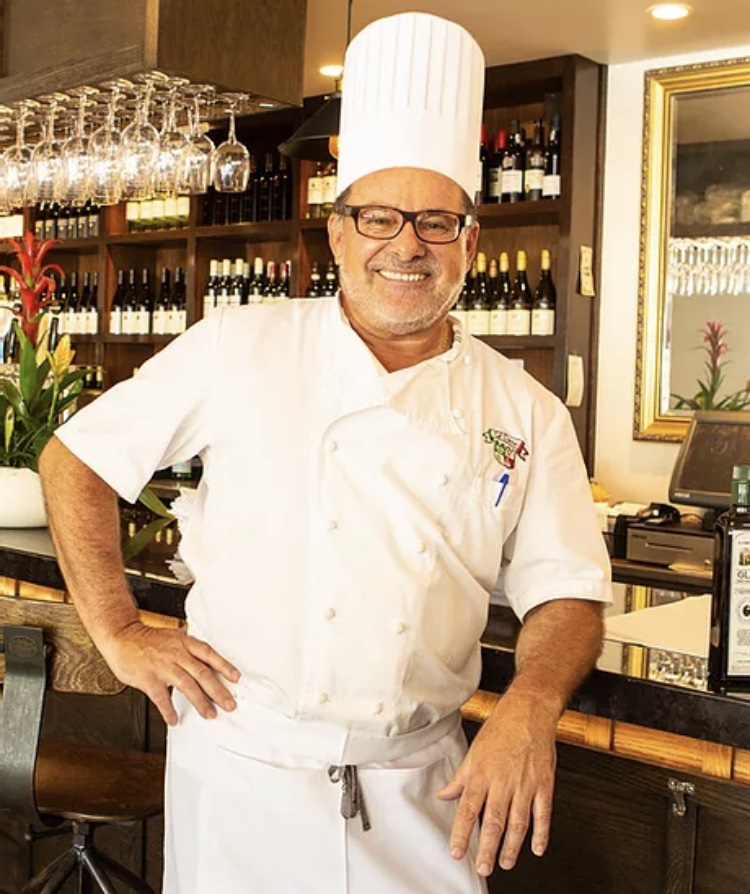 A three-course meal is $70 per person; four-course is $85 per person; $30 for children 12 and younger. Reservations are recommended. Take-out for four is $180, pre-orders accepted up to 48 hours in advance. Visit www.convivorestaurant.com.
Ca' Dario
Ca' Dario Ristorante will be serving a Northern Italian-style Thanksgiving with a selection of hearty rustic cuisine by chef and owner Dario Furlati. A complete meal of herb-roasted turkey, mashed potatoes with rosemary, cranberry compote, sweet yams and peas, savory bread stuffing and home-style gravy is $35 per person. The restaurant operates two Santa Barbara locations as well as in Goleta and Montecito.
Visit www.cadariorestaurants.com.
Rosewood Miramar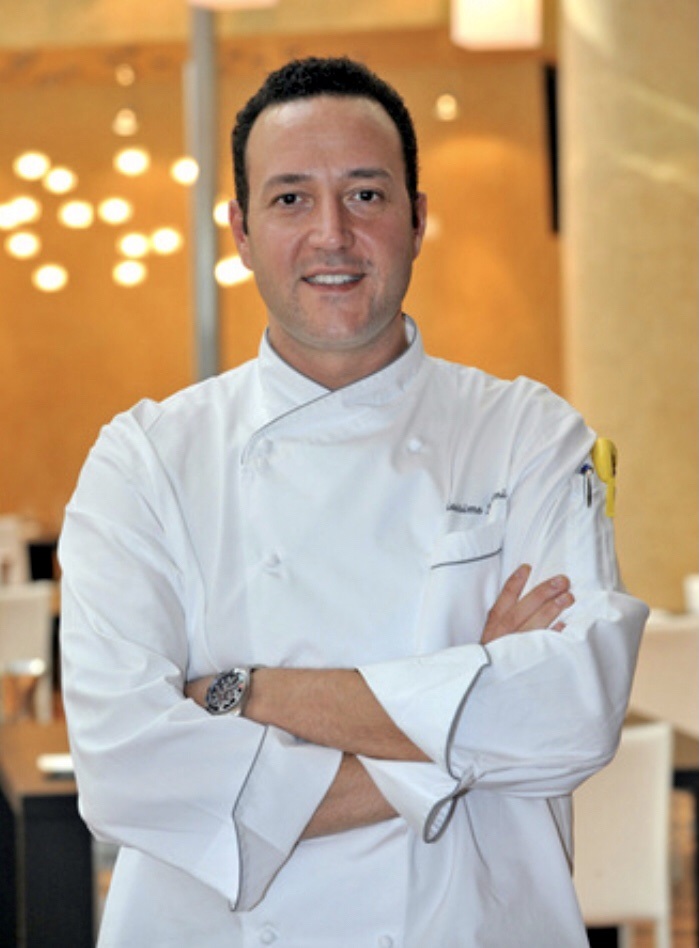 Malibu Farms offers an all-day prix fixe menu of holiday classics made with seasonal ingredients from neighboring farmers, ranchers, and fishermen from 11:30 am to 8:30 pm. Roasted spice kabocha salad, Diestel Farms roast turkey, herb roasted prime rib, green bean casserole with toasted almonds and 60-minute onions, and whipped mashed potatoes with chives are just a few of the tantalizing dishes that will be served. $165 per person; $65 for children 12 and younger; children under four dine free. Reservations are encouraged.
Diners at Caruso's will experience executive chef Massimo Falsini's take on classic Thanksgiving fare with a southern Italian twist, which includes slow-roasted heritage turkey, chestnut stuffing, roasted carrots, potato purée, and giblet gravy. Other stand out dishes include a mélange of rock crab, Channel Island lobster tails, and sea urchin; pumpkin gnocchi with porcini mushrooms; black truffle and herb stuffing and pumpkin pie topped with whipped Chantilly and bourbon vanilla. $195 per person; $85 for children ages 4 to 12; children under four dine free.
Visit www.rosewoodhotels.com.
San Ysidro Ranch
Executive chef Matthew Johnson and his culinary team at The Stonehouse are gearing up for a savory Thanksgiving dinner with entrées such as oven-roasted brined organic turkey with the traditional trimmings; pan roasted Mediterranean branzino served with flageolet beans; roasted fennel and saffron cioppino made with a medley of freshly caught local fish. For dessert there's warm caramel apple nut streusel served with sweet ginger gelato or candied kumquat with a dollop of coffee ice cream. The cost is $145 per person for a prix fixe three-course meal.
Visit www.sanysidroranch.com.
Tasting Notes with Jeremy Allen, Beverage Director at Little Dom's Seafood
Palmina Winery in Lompoc makes an exclusive white blend for Little Dom's every year, Little Dom's Dago White. This is a collaboration between the winery, the chef, and management staff from both Little Dom's restaurants, MiniBar Hollywood, and artist Gary Baseman, who does original labels for every vintage. Grown in and around Lompoc, it's got that coastal influence, making it a natural match for the local catch we spotlight at Little Dom's Seafood: Pacific gold oysters from Morro Bay, live sea urchin, and the ideal pairing, spiny lobster, which we serve with spaghettoni, hand-crushed tomatoes, garlic, oregano, parsley, basil, and of course, white wine. This year the white is 75 percent Sauvignon Blanc, with a field blend of Barbera, Dolcetto, and Vermentino making up the other 25 percent. The red grapes are crushed and skins removed immediately, so no red color comes through. The Dago White has some winter weight, with familiarity of Sauvignon Blanc. Versatile may be an overused wine word, but the Dago hits all the notes on the golden wine spectrum. It has fruit, so it plays well with our raw bar dishes, and a hint of sherry oxidation, I think from the Vermentino, that makes it great match for savory fall fish and veggie dishes.   
You might also be interested in...