Arts in Lockdown Series Part 15: Producer and Musician Brian Hardgroove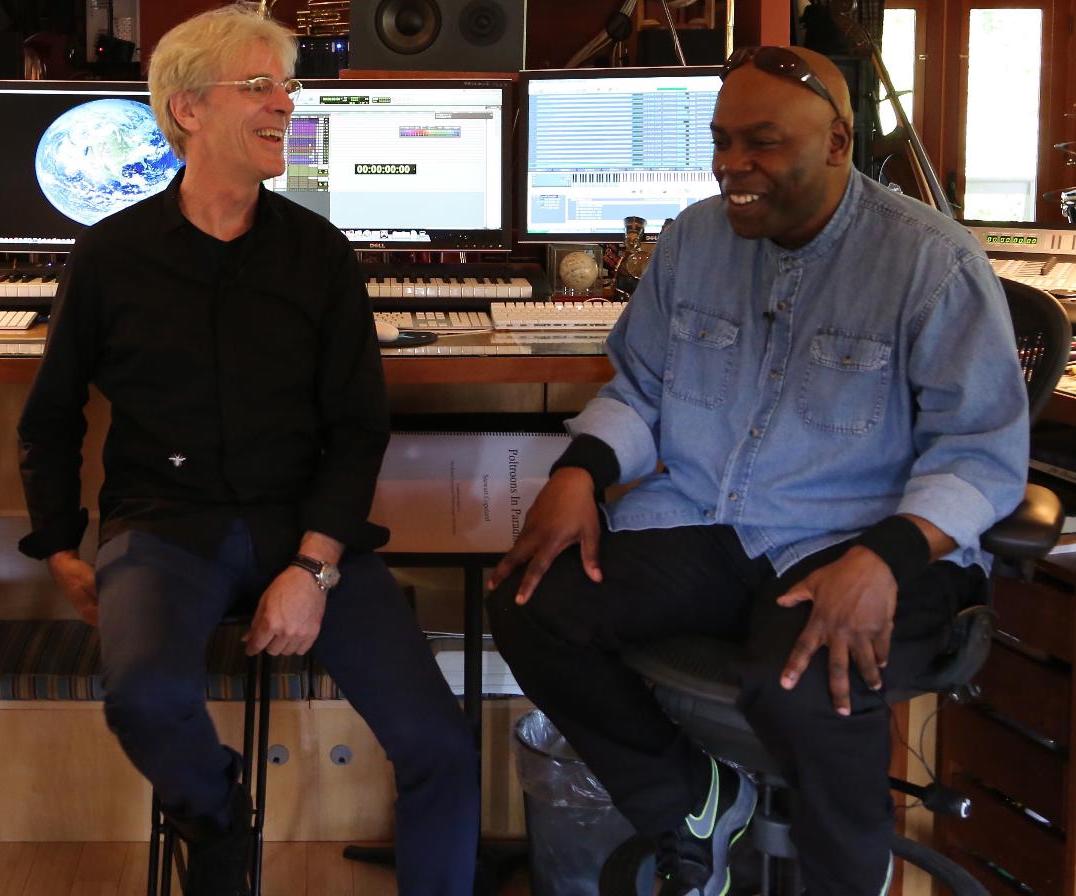 Music output is a good way to assess a society's health, and right now we are unhealthy, so it's a good time to talk about it." – Brian Hardgroove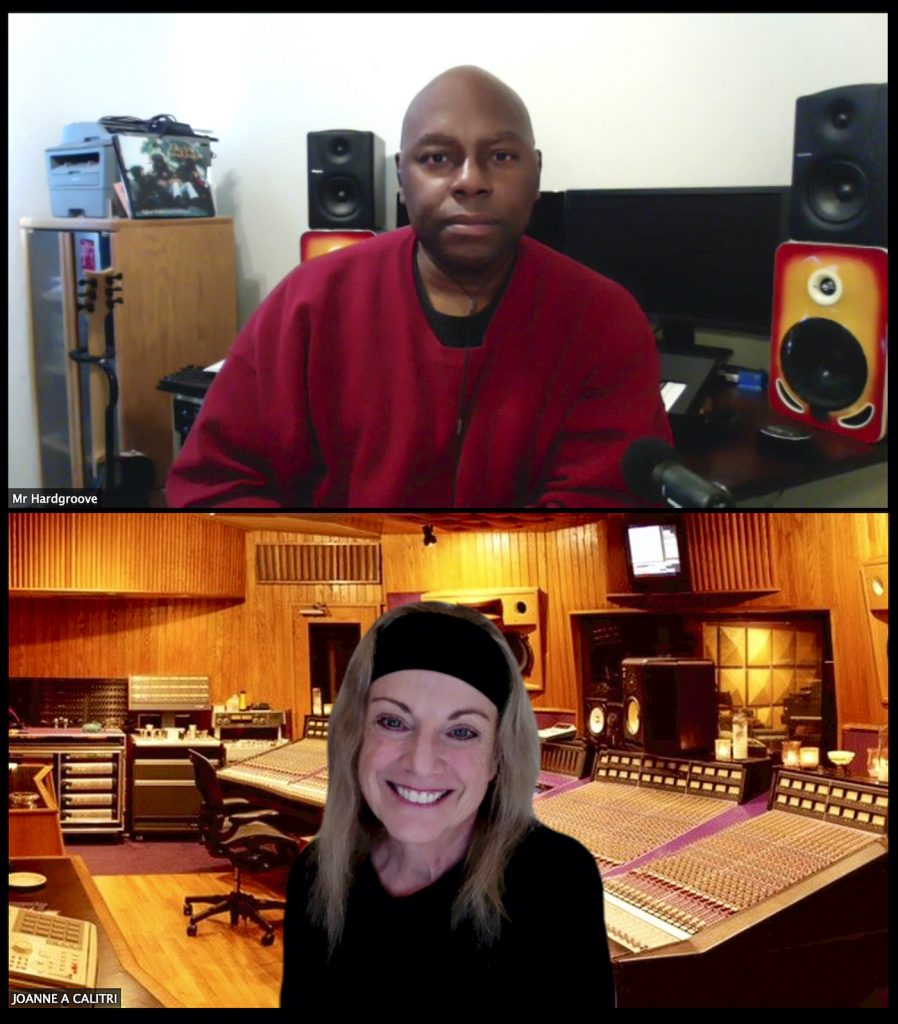 Record producer, bassist, and former bandleader of Rock and Roll Hall of Fame inductees Public Enemy, Brian Hardgroove has been there, done that, and continues to evolve and inspire others to do the same during lockdown, as well as finding time to help partner art programs in schools with Yamaha Instruments U.S. His record productions include Chuck D of Public Enemy, Steven Tyler and Joe Perry of Aerosmith, Grammy winner Burning Spear, Marc Anthony, Supertramp, Fine Arts Militia, Demerit, and Brain Failure. He learned from the best: the producer Eddie Kramer (Jimi Hendrix, Led Zeppelin) produced a band Brian was in during the 1990s. Brian was able to learn up close and in detail the fine points of record production. Jack Douglas hired Brian to do a bit of programming on Slash's first solo album as well as a dance remix on Supertramp's album "Some Things Never Change." Up next for Brian is a sci-fi concept album project with Stewart Copeland (The Police) and a full-length album with Fred Schneider (The B-52's).
Brian provides his perspective and advice on getting beyond the lockdown, on music as a universally compelling concept and hitting all the right chords. Here's our interview:
Q. Where do you see the music industry going, and us as a nation?
A. It's difficult to say where things are headed, given all the uncertainty. My best advice for musicians is to take inventory of our skillsets. Then try to view those skills differently than we have in the past. During the Great Depression, some companies survived, and new ones came into existence. We should ask ourselves, why is that? Anything that survived at that time was providing products or services that were needed regardless of how much money was available (or not), aka the essential worker. Think ahead and use that example to find out where you can serve society in the most "essential" way, find a slot for yourself to survive and ride the changes. If we don't do this, we will disappear into the background of society. The broad defunding of arts programs across our nation has already begun to have this effect.
Humans can survive without music, but what would our society and humanity be without it? Where do we [musicians] fit regarding the health of humanity? When we can effectively identify and serve from that perspective, then we may be hopeful in this uncertain moment. If we don't re-evaluate and reposition ourselves, and things go back to "normal," we'll be back where we were before this upheaval began. That should not be an option.
Will the pandemic change any of those habits?
Now that we're in a desperate situation, it's an opportunity for the most creative thinkers among us to find a new niche for ourselves moving forward. I'm sure we'll return to live stadium and arena events, it's so embedded in the culture that people will take the risk, especially once a vaccine has been developed. We should take the opportunity to build a better ship in order to navigate new seas of opportunity.
This health crisis won't just end one day. People are going to perish for years just as we continue to lose people from the World Trade Center [attack] nearly 20 years ago. We will slowly arrive at a period where the immediate danger is lessened, and those that survive will move forward. We must review our mistakes, and make better decisions moving forward.
As a society, we should assess the things we used to do and how much of it made any sense. Considering how negatively we've been impacted by this current health crisis, I'd say we've been doing many things wrong. As a country, we've got work to do. No matter who wins the election, if we attempt a re-entry to "normal," it will be a disaster. The only option for a positive result is moving forward in a new direction, with a new destination in mind. We must head to a place we've yet to be.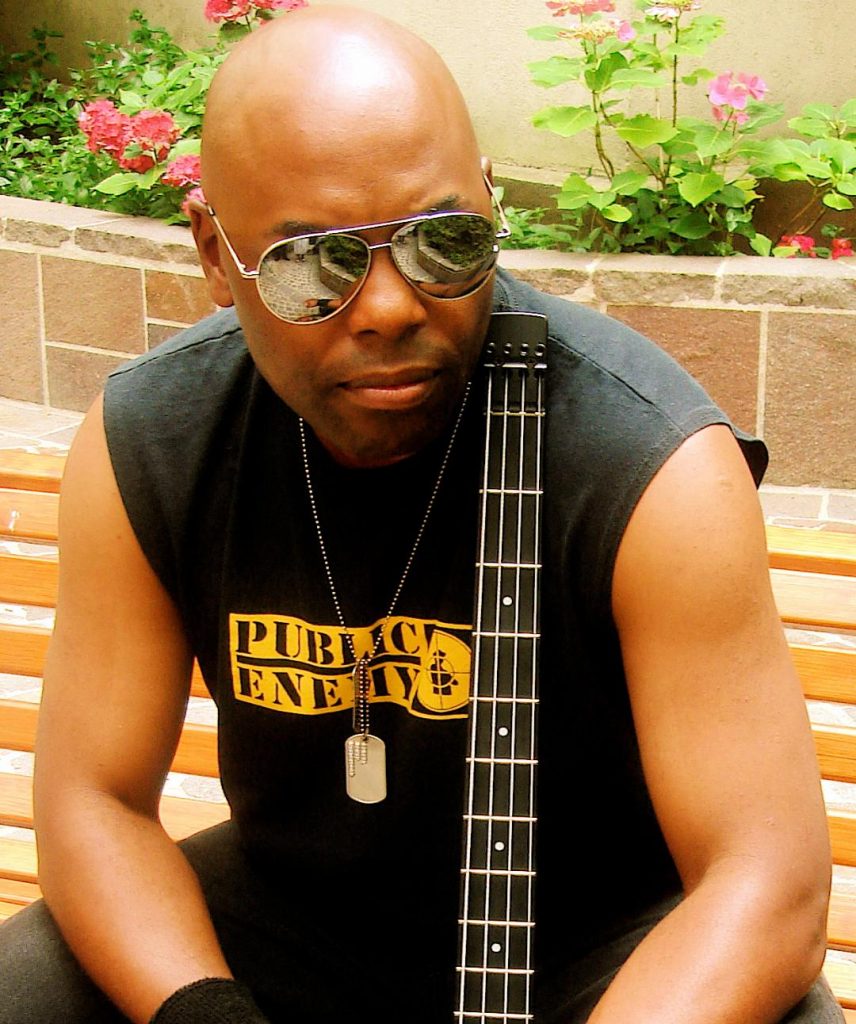 Does music currently reflect society?
Not enough. Childish Gambino (Donald Glover) released a few tracks that put up a harsh mirror and it was needed. However, this doesn't happen on the scale that it once did. During the Vietnam War, there were a lot of artists writing about it and they were supported by labels and on radio. When you consider how much corruption is right in front of our faces every day, the output by record companies and artists that speak to it is non-existent by comparison. I believe this is caused by a few of things. American record companies in the 1950s were reflecting culture; in the 1980s they started "manufacturing" culture. Eventually (through corporate buyouts and mergers) many of the companies manufacturing American culture were no longer headquartered in America. How does this impact the product released? This is a question we should all ask ourselves.
When Bob Dylan questioned the status quo, he was a Columbia Records artist (an American company). Too many record companies that influence American culture are not based here, and are failing to release music that speaks to critical issues facing our society. I'm not a "nationalist" by any stretch of the imagination. However, I do understand that America's unique place in the world is valuable to anyone that can control its cultural output.
We as American citizens should take a serious look at where our music comes from and who decides what our children and we consume. The lack of strong American-based companies is worrisome for me and should be for everyone.
And radio programming?
National radio programming is also a concern. The strength of our country is its regions. The U.S. can be viewed as at least five different cultural environments, and that's a beautiful thing. Too much of the music on "popular music" stations is terribly homogenized. Much of it sounds as though the same few people in the same area created it (wherever that is). This is not good.
As a voice for your generation…
Growing up, our main sources of information were limited to newspapers, television, and what you could find in a book at the library. Today's technology offers us the opportunity to see more of the truth if we care to look. What I would encourage is a movement in American music culture that's broad. With strong song structure, subject matter, and production. Groups like Earth, Wind and Fire set a standard that we've backed away from over time. We can express deep and thoughtful messages in the context of a well crafted, performed, and produced song. If the message is a little challenging, the listener will continue to take it in because of the beauty of expression. I would like to see more fearlessness in covering subjects.
What are you doing to pay it forward/give back?
I've recently joined the national board of Little Kids Rock. LKR provides music classes for students across the country in schools with little to no resources for music studies. I recently connected David Jewell, the partnerships and Alliances Manager at Yamaha Corporation of America, with John Rangel, music department chair at New Mexico School for the Arts, to participate in Yamaha Cares Upcycle Program. The students will create art pieces out of instruments donated by the upcycle program, then auction the pieces to raise funds for the school's music program. Once the students can get back into the classroom and do the art, Yamaha wants me to make suggestions on how the pieces will be auctioned off.
411: www.facebook.com/ward.horsemen
Instagram: @brian_hardgroove
You might also be interested in...