Silver Linings Play
UCSB Theater's new show is generating historical perspective for the challenges of the pandemic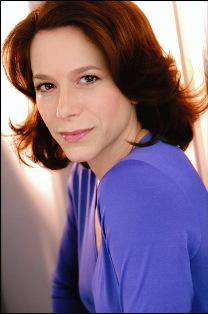 UCSB Theater's Generations, a new piece devised for Zoom and directed by Anne Torsiglieri, aims to make the best of the bad situation caused by the COVID-19 pandemic, perhaps finding the silver lining in the seemingly endless sequestering. Fashioned as an intimate piece of historical fiction, Generations seeks to not only honor ancestors, but also learn from their resilience in the face of the hardships of their time. Created through interviews with family members, research into historical facts, and experimenting with guided improvisation, the student actors have come up with tales of their ancestry and lineage that are both real and imagined.
"We've all been so hunkered down with our families, so it's a time to sit around a virtual or real hearth and tell stories, learn the family history and generations," Torsiglieri explained, adding that each student's experience was unique. "We created pieces based on recorded interviews about what those past generations lived through, a couple are based on actual letters from war time, and some are completely made up. It's a real hodgepodge and a wonderful kind of tapestry of what their families have experienced to get to the point where they are today. There are joyous moments and others that are challenging. It's a real mixture."
What gives the vignettes some added oomph is that the students endeavor to embody their ancestors to tell their stories, which also provided excellent opportunities for learning the actor's craft, Torsiglieri said.
"They did a lot of using their imagination, working from pictures or stories or something they made up. They had to think about what would this person talk like? How would they move? What made them tick? In becoming their relatives, they learned a lot of empathy and appreciation for their past generation. And they also learned perspective on this time period of what we're going through now, to not only witness but also embody the resilience of those past generations who survived prejudice, war, and other trauma, and gather strength from their ancestors' stories to have their own courage."
Torsiglieri and her team also practiced a form of resilience in creating the play itself, devising it to specifically be performed on Zoom, which has both obvious drawbacks but also a few advantages.
"There's something wonderfully intimate about Zoom where you can get really close up to the actor in a way that you can't on stage, which helps in plumbing the depths," she said. "Continuing to play with this virtual format and expanding what we think we can do (makes more sense) than trying to put a square peg in a round hole by taking a play that was written for the stage and doing it on Zoom."
Zoom also allows family members who aren't together to tune in to the performances, which take place November 19-21 and are accessible via www.theaterdance.ucsb.edu, leading to perhaps an even deeper understanding and connection as the shows stream and keeps the learning going.
"There's been a lot of heart opening and a lot of aha moments for the actors/devisors," Torsiglieri said. "It's been really meaningful for them to connect with their families and talk to their parents in a way that they probably hadn't before."
Mann up for a Pianos on State performance 
Santa Barbara keyboardist Brian Mann's C.V. includes recording and touring with many dozens of famous artists, from years of albums and concerts with longtime Montecito resident Kenny Loggins to one-offs with David Lee Roth, the Kingston Trio, and Olivia Newton-John. Closer to home, he's taught piano and performance to legions of local kids and adults, arranged, produced, played piano and accordion, and music directed Monte Schulz's Seraphonium project at the Marjorie Luke, and brought gypsy jazz to the downtown masses via his quintet the Idiomatiques. More recently, Mann played accordion for the soundtrack to the Academy Award-winning animated film Coco.
But the pandemic had pretty much put to bed nearly all live performances for the veteran musician. Which is partly why participating in the 2020 Pianos on State program – which normally places painted uprights at strategic State Street corners but has been adapted to streaming video produced at several local venues for this year – has been a recent high point for Mann.
"I have a couple of students I'm teaching on FaceTime or Zoom, and I'm recording at home for people and studio projects," Mann explained over the phone earlier this week. "But for most working musicians, this is a depression, not a recession. Musician friends who rely on live performance for their income, they're basically dead in the water."
But the bigger reason why this particular performance appears profound for the musician is the piece he's chosen for the recording that debuts on Wednesday, November 25, on Thanksgiving eve. It's an original called "Spirit," which Mann first recorded for a mostly-accordion album under his own name back in 1990. Thirty years later, the work still resonates – and not just because of its odd 5/8 time signature and genesis from practicing to emulate a guitar picking style called Travis picking on the piano. It's also about evoking the memory of the two people he's dedicated his performance to: his late wife, and the photographer/musician/arts supporter Alan Kozlowski, who passed away just two months ago.
"I only knew him maybe six or seven years, but he made such an impact on me," recalled Mann, who was among the local musicians who were part of Kozlowski's expanded circle, often invited to jam on the huge collection of instruments Kozlowski kept in his downtown loft. "It was a huge thing to be in his company and to be appreciated by him and encouraged by him and seen by him. That's one of the biggest gifts he gave people: he saw them, saw their good qualities that we all hunger for. I was very lucky to know him."
Mann said that "Spirit" has always "stayed in my head" even as other works faded away, and is looking forward to revisiting it. "There's room for spontaneous playing within the structure of the song, so there will be a little bit of something happening in the moment," which it's not hard to imagine would have pleased Kozlowski.
Mann's song, which will be performed on the Luke's Yamaha C7 Grand piano, is just one of the parts of "Pianos at The Luke," the third in its series of highly-produced videos as part of a project called "Resonance." Fellow pianists Gil Rosas, Jay Real, Sio Tepper,and Mendeleyev will also play for the concert that also features two of the painted uprights and was scheduled to be recorded on Wednesday, November 18. Michael Mortilla will also offer one of his improvised silent movie compositions accompanied by a video montage of historic images of silent film stars and State Street from the silent film era including some from the famed Flying A Studios. Visit www.luketheatre.org.
Focus on Film: It's Miller Time
Late November is traditionally when Warren Miller Entertainment unleashes its annual ski film to the public complete with giveaways, raffles and more fun, held locally at the Lobero. The pandemic, of course, has put the kibosh on big gatherings, but even though ski season ended early last March, the Miller brigade has somehow managed to put together a new movie. The perhaps aptly titled Future Retro, WME's 71st annual film, and third since the famed ski and snowboarding filmmaker passed away, is being released via three livestream virtual events, with the West Coast offering taking place Saturday, November 21, and remaining viewable on-demand for 48 hours after the premiere. Hosted by longtime Miller fave Jonny Mosely, the event features bonus content, giveaways, behind-the-scenes interviews and more, a total of 150 minutes of content highlighted by fast turns, a reunion of ski legends, and an array of fresh faces. Visit www.WarrenMiller.com for details.
SBIFF Offers Private Pandemic Screening for Patrons
Hollywood icon Kirk Douglas, a longtime Montecito resident, died last February at age 103. So he missed out on witnessing the COVID pandemic, which has forced the cancellation of all public events, including the annual Kirk Douglas Tribute that has brought major movie stars and directors to town each November for more than a decade as SBIFF's major fundraiser of the year. The film festival is hoping patrons will continue their support of its mission by considering a year-end donation with the Douglas gala in mind; gifts of $1,500 or more will qualify for having SBIFF arrange a private movie screening at its state-of-the-art Riviera Theatre, where you pick the film (may we suggest Spartacus?) the date, the time, the guest list (up to 20) and the dress code. Popcorn and concessions are included at all levels, with increasing amenities up to the $25,000 tier, which earns cocktails, beer, and wine at the screening, plus a conversation led by SBIFF programming staff following the film, and a custom study guide created to complement the film. Visit www.sbiff.org/PrivateScreenings for details.
You might also be interested in...