The Rock Star Raffle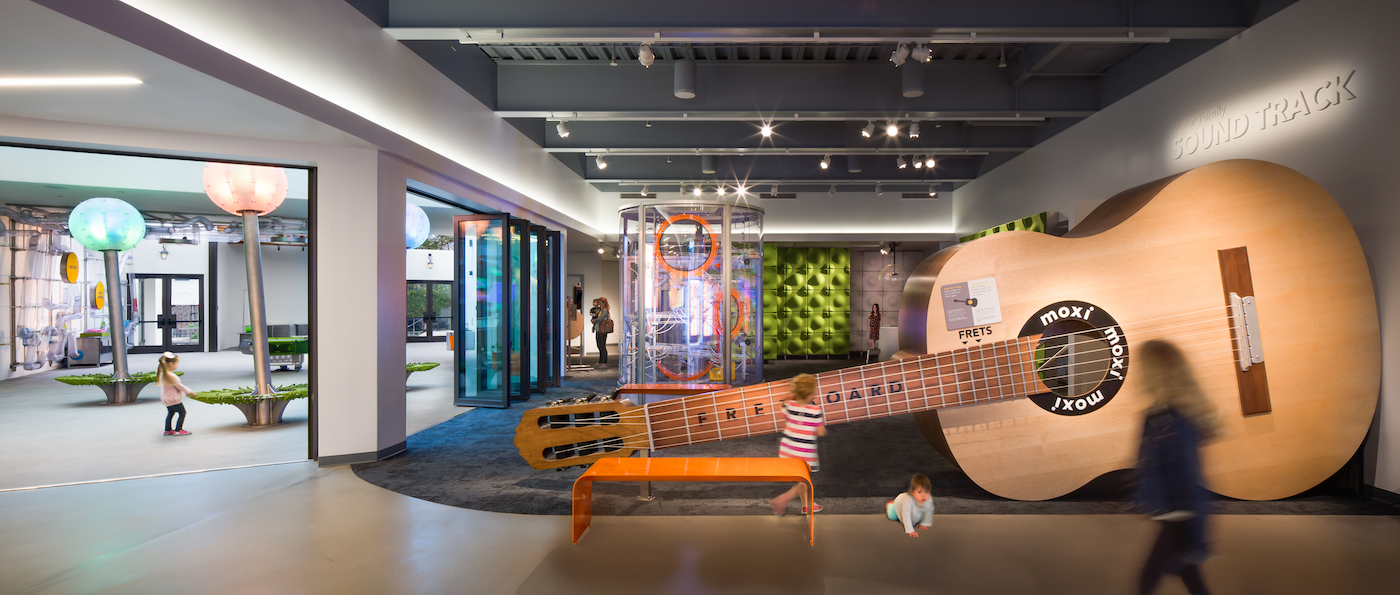 It takes not only a surfeit of talent but also a lot of moxie to go from singing in a church choir and performing gospel music as a teen to achieving international pop stardom as a young adult. Katy Perry, born in Santa Barbara in 1984 as Katheryn Elizabeth Hudson, surely has plenty of both.
She also has a huge heart – and a special place in it for her hometown – as evidenced by her over-the-top participation in the 2018 post-Thomas Fire/Montecito mudslide Kick Ash Bash in our backyard, many other local instances of giving back, and, most recently, the purchase of a nearly $14 million Montecito estate that was renovated by pioneering female architect Lutah Maria Riggs.
Perry, who in August gave birth to a daughter with her fiancé, actor Orlando Bloom, also has a particular focus for her philanthropy, having long contributed to organizations whose mission is to improve the lives and welfare of children. All of these facets have come together over the last few years in her support of MOXI, aka The Wolf Museum of Exploration + Innovation, through her Firework Foundation.
Now the "California Gurl" is getting even more personal with the kid-oriented museum, as the homegrown sensation is donating a once-in-a-lifetime opportunity for a family to party with her privately over Zoom as the grand prize in MOXI's Rock Star Raffle. The event is an attempt to replace the fundraising from the museum's annual gala, which had to be canceled due to the coronavirus pandemic.
"Katy's has always supported MOXI and STEAM learning, for which we're really grateful," said Robin Gose, president and CEO of MOXI. "We reached out to her to ask if she and her foundation could support us during this critical time, and we were thrilled that she said yes and offered this amazing opportunity for one lucky family to have a dedicated private experience with her, where they'll have a chance to chat with her, joke around, and wherever it goes."
The grand prize also includes a MOXI Family Membership plus a Party Gift Basket filled with some of Perry's favorite things, Gose said. "She's going to curate it with a bunch of her favorite foods and beverages, and all kinds of fun things for the family to enjoy," Gose said. "I don't even know what those things are yet. But I'm sure it'll be something silly and quirky and fun just like Katy."
The launch of the raffle coincides with the museum's long-awaited reopening following more than six months of going dark due to the pandemic protocols. Initially, only museum members will be admitted beginning Friday, November 5, with the general public also being allowed in starting the following weekend. The reopening can't come soon enough for the museum, which relies on admissions and rentals for much of its annual budget. "Things like this are crucial to try to make up for that lost revenue," Gose said. "We're depending on the community support."
But throwing open the doors also meets the imperative to fulfill MOXI's mission to get kids together to explore, Gose said.
"Playgrounds and swimming pools and all the ways to get together have been closed for months. Just being able to come back to a fun and familiar place like MOXI is going to be so healing for so many kids and families. I think a lot of them can't wait to come here and just play and just be kids again."
The opening will also mark the debut of CurioCity, MOXI's cardboard cutout community created with the help of 43 contributions constructed at home by local kids and their families. Visitors will be able to check out the display and explore the creative designs that came together during the pandemic. "We have it set up almost like a little Christmas village in our interactive media theater," Gose said. "I think it will be fun for people to see how the buildings they contributed came together in the city."
Guests can also take in The Interactive Kinetic Ball Machine, designed by high school seniors of the Dos Pueblos Engineering Academy, whose exhibit was cut short by the closure back in March.
The museum will have limited hours and admit only 25 percent of its capacity during the county's current Red pandemic phase, opening for two distinct sessions Thursdays-Sundays. Reservations are strongly recommended although walk-ups are allowed if space permits.
MOXI will not only follow all of the required pandemic protocols, but also employ innovative devices such as giving visitors an opportunity to use a stylus rather than directly touching the hands-on parts of the various exhibits.
Meanwhile, the excitement is building for the auction for the special prize with Katy Perry, who has told board members that she can't wait to bring her daughter, Daisy Dove Bloom, to MOXI when she's old enough. The unique party might be as innovative as the museum itself.
"It'll go where Katy takes it," Gose said. "Maybe she'll play a song, maybe she'll tell some great stories about touring and performing and songwriting. The family will have the opportunity to ask her questions and just chat with her. It's all very organic. From what we know about Katy, she's very personable, really likes to connect with people, and doesn't just keep it superficial. So I think that party is going to be really fun for that family."
The Rock Star Raffle tickets cost $100 each and can be purchased by calling (805) 770-5021 or visiting moxi.org/katy to fill out an interest form. Families can buy as many tickets as they wish by Monday, December 7. Everyone who purchases a ticket will be invited to join a family-friendly virtual dance party celebration of all things MOXI, full of creativity and fun, on Thursday, December 10, during which the winner of the Katy Perry virtual party will be announced, Gose said. 
You might also be interested in...