Running into GSAC Championships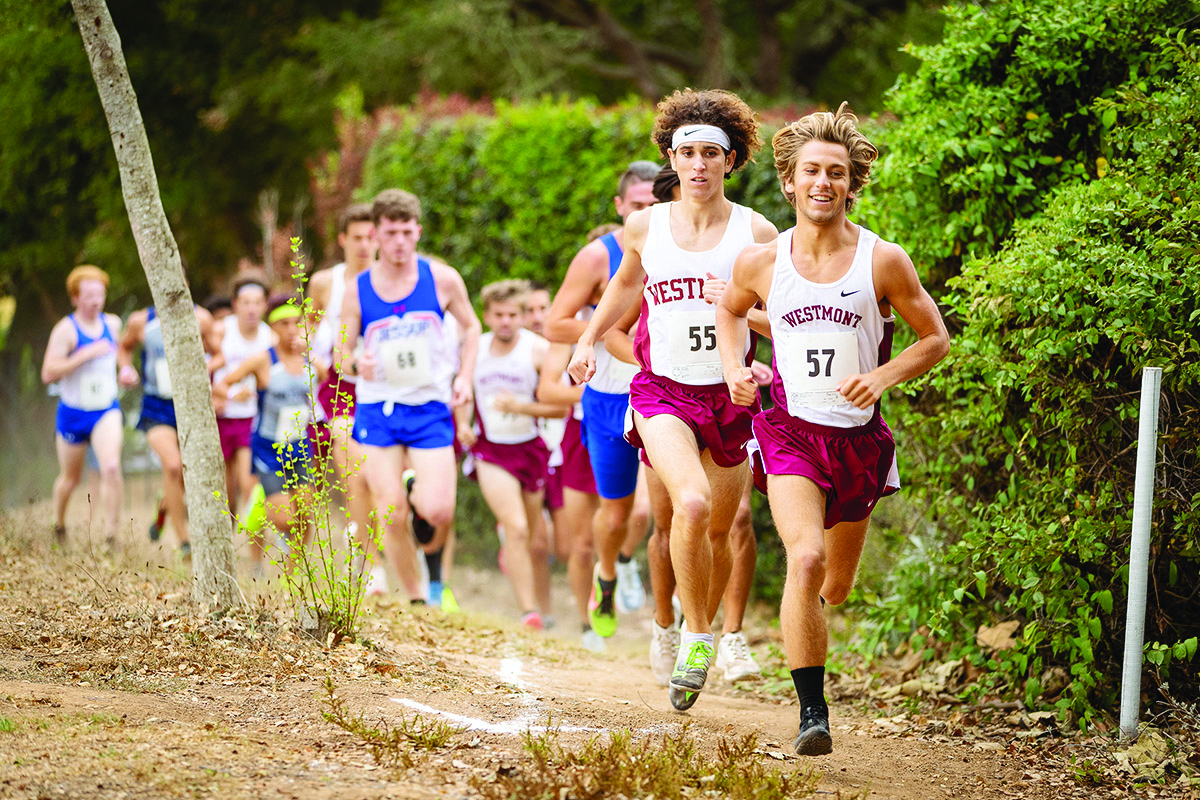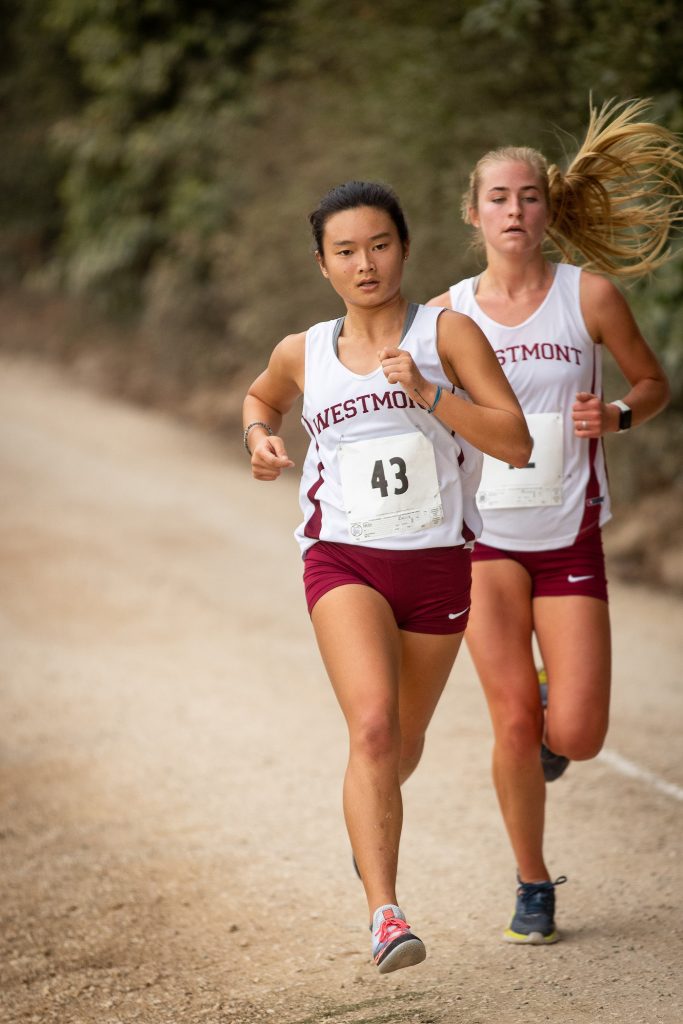 Westmont cross-country first-year students Caleb Mettler and Anneline Breytenbach, Golden State Athletic Conference Athletes of the Month for October, lead their teams into the GSAC Championship on Saturday, November 7, at William Jessup University in Rocklin.
Mettler, a San Clemente High School graduate, claimed second place in race two of The Master's Invitational on September 26, but was later credited a first-place finish after computing team scores. He ran to a fourth-place finish at the WJU Warrior Invitational on October 24. "Caleb has shown outstanding racing acumen as he has taken to the longer collegiate 8K race," says Westmont head coach Russell Smelley. "He is positive in attitude and a good student of the sport in how he observes elements that can make him and his teammates better."
Breytenbach, who enrolled at Westmont just a few weeks before the start of classes, received clearance from the NAIA to compete at the WJU Warrior Invitation. The Atascadero native proceeded to win her first collegiate race, beating out runners from five other GSAC schools. "Anneline is a pleasant walk-on surprise," Smelley said. "She is a competitor at heart, so racing is an extension of her personality. She has embraced the team and the training and made herself at home with the Warriors."
Concert Offers Toe Tapping Jazz Standards
The Westmont Music Department's weekly Friday night virtual concert series gets jazzy on November 6. The Westmont Jazz Ensemble, under the direction of keyboardist Eben Drost, will perform many recognizable standards starting at 7 pm at westmont.edu/virtual-concert-series. The concert will be recorded in Deane Chapel with musicians wearing masks and singers standing outside the door when they perform.
"Like many musicians, we in the jazz ensemble had been missing the musical and social joys of playing with other people," Drost says. "But before repopulating, we did have some meaningful time over Zoom listening to music, learning about jazz history and some of the social situations musicians were responding to, and geeking out on jazz theory topics like the super-Locrian scale. It's been a blast."
The ensemble includes Colby Young (drums), Dylan Russell (bassist), Keegan Perez (guitarist), Samila Holt (clarinet/sax), Soren Warren (trumpet), and Julianne Jimenez (vocals). Alumnus John Butler '20 will assist on drums.
The performance includes "A Night in Tunisia" by Dizzy Gillespie, "Angel Eyes" composed by Matt Dennis with lyrics by Earl Brent, "Black Orpheus" by Luiz Bonfá, "Blue in Green" by Miles Davis, "It's Been a Long, Long Time" by Jule Styne and Sammy Cahn, "Ornithology" by Charlie Parker and Bennie Harris, and "Pent Up House" by Sonny Rollins.
You might also be interested in...