Music and Much More with Marsalis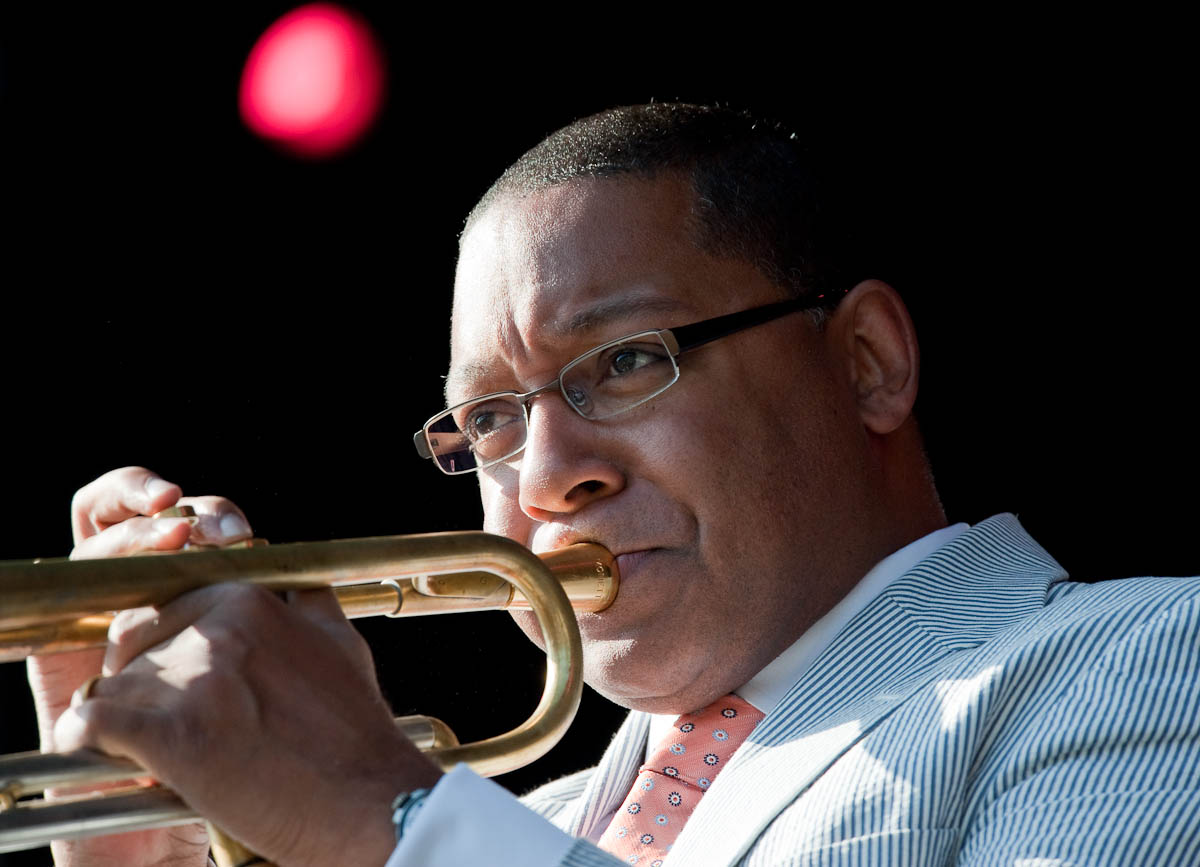 The election will be three days in the rear-view mirror when The Jazz at Lincoln Center Orchestra Septet with Wynton Marsalis performing "The Sounds of Democracy" streams for free as part of UCSB Arts & Lectures' Thematic Learning Initiative, its community conversation arm in conjunction with events. Led by trumpeter-composer Wynton Marsalis and featuring seven of jazz's finest soloists, the concert's repertoire celebrates, with the full vigor, vision, and depth of America's music, jazz's embodiment of freedom and democracy, highlighted by "The Democracy Suite," a new Marsalis composition written during the ongoing COVID-19 crisis as a response to the political, social, and economic struggles facing the nation. The piece is described as a swinging and stimulating instrumental rumination on the issues that have recently dominated our lives as well as the beauty that could emerge from a collective effort to create a better future.
The 60-minute concert, which begins streaming at 5 pm on Friday, November 6, will be followed by an hour-long conversation and Q&A with Marsalis moderated by Pulitzer Prize-winning author and UCSB professor Dr. Jeffrey C. Stewart. The event ties together both of this season's TLI themes: Finding Hope, about maintaining social connections, ensuring emotional well-being and rebuilding with intention, and Race to Justice, in which leading activists, creatives and thinkers confront racism in America, guiding us toward racial equality. Register at www.ArtsAndLectures.UCSB.edu.
A&L at the Drive-In
UCSB's Arts & Lectures' free outdoor cinema series at the West Winds Drive-in, boasting safe viewing inside of cars or social distanced lawn chairs, has a double dose of double features this week. First up are a pair of strong young women, starting with Selena, in which Jennifer Lopez portrays therise and tragic death of pop-music sensation Selena, playing November 5 at 5:30 pm, followed at 8 pm by Lady Bird, the recent charming comedy about a high school senior navigating her home life with a loving but strong-willed mother while dealing with the final year of high school. Tuesday, November 10 brings a classic and recent action-adventure films in Indiana Jones and the Raiders of the Lost Ark at 5:30 pm paired with Spider-Man: Into the Spider-Verse. Gates open 90 minutes before the first film, and food trucks, concessions and live entertainment keep audiences occupied during down time. Visit www.ArtsAndLectures.UCSB.edu.
Fighting Fear with Creativity
Big Magic: How to Live a Creative Life, and Let Go of Your Fear, the 2015 book by Elizabeth Gilbert, the celebrated author of Eat, Pray, Love, has been named as the Santa Barbara Public Library's choice for SB Reads: Create!, the fall's Santa Barbara Reads program. Free copies of the book in both English and Spanish are available to pick up at the Central Library's Book Browsing program and Sidewalk Service while supplies last.
The goal of the program is to engage the community with local artists and writers to explore creativity and, as Gilbert suggests in her book, encourage embracing "a life that is driven more strongly by curiosity than by fear." Gilbert herself will participate in the month-long program via a virtual conversation over Zoom at 6 pm on November 11 to discuss creativity, the creative process, and the book. Community members may submit questions for Gilbert in advance using the library's online form. Register for the event at https://santabarbaraca.evanced.info/signup/ EventDetails?Even
tId=32626&backTo=Calendar&start
Date=2020/11/02.
"Journaling to Uncover Our Own Big Magic," one of the library's ancillary events, offers four gatherings for teens and adults of all genders to explore journal-keeping through a series of Saturday morning workshops. Participants will learn how to create a journal with poems, sketches, free writing, and collages, November 7, 14, 21 and December 5.
You might also be interested in...