Dear Montecito: Sierra Willard
Much to my disgust, this week's letter is from yet another wonderfully gifted visual artist. Meet Sierra Willard, current student at University of the Arts London and Laguna Blanca alum.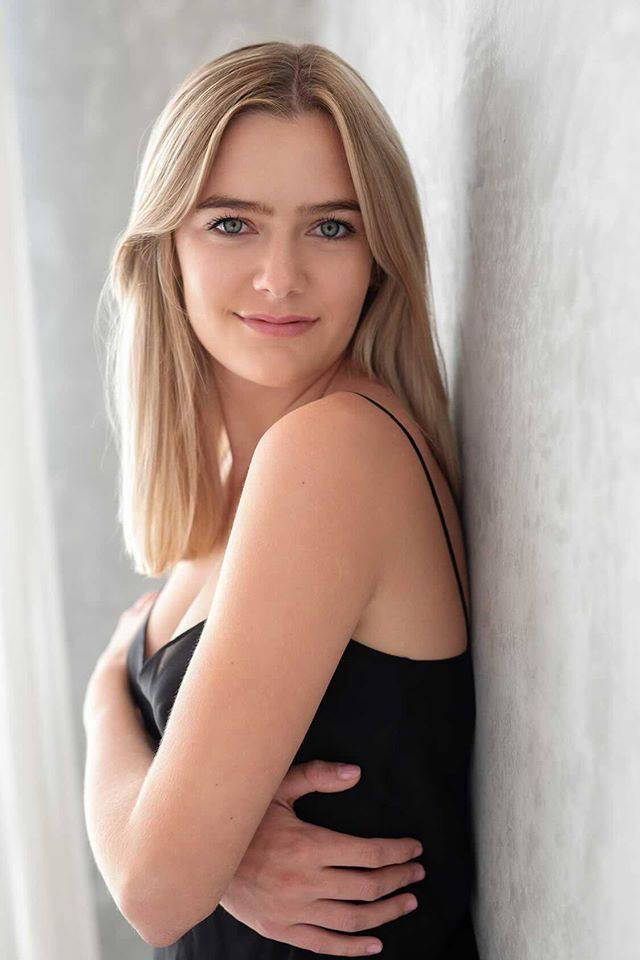 High ranking on the list of things I'm not good at is drawing. Any type of drawing. My freshman year of college, I was in a production of the Vagina Monologues. (Stay with me, I promise this is on topic.) Each member of the cast was asked to create a piece of artwork á la Georgia O'Keeffe to be auctioned off at the performance. I did what I suspect to be the utmost act of treason and asked an artistically inclined male friend of mine to do the piece for me. The shame! In all fairness, his piece came out much better than mine would have – and sold for quite a bit more, I'd imagine. And yet, he had nothing on Sierra. I remember walking into Spanish class early one day and finding Sierra there with her graphite and kneaded eraser. She was doting on a large piece of paper, using surgical finesse to shade a beautiful, coiled snake. Today, Sierra harnesses her creative streak in the world of fashion PR and problem solving. If her high school drawing skills are any indication of the precision and skill with which she navigates the creative world, her new classmates should be just as intimidated as I was.
Dear Montecito,
I spent many of my younger years in your zip code, going to your schools, hiking on your trails, and of course visiting the beaches. But I spent a lot of those days in anticipation of where I would go next. I knew I would eventually trade in our Santa Barbara beaches for something a little different.
When I imagined my future, it consisted of two very different careers. I saw myself as a lawyer and as a fashion designer. In a lot of ways, these ambitions shaped how I viewed the world, and I imagine it to be a big part of my approach to challenges now. But more than law, I always had my heart in the creative sphere. In my first years of high school, I continued to draw, paint, and sew as much as time would allow me. That was of course during school lectures, lunch, and probably when I should've been writing English essays.
It was just a thing that never left me. In fact, I remember being a kid, and I think about how I loved to dress myself whenever there was a special occasion. Those days meant a chance to express myself creatively and emotionally and not much has changed because I still get excited to dress myself for Halloween and the first day of school. When I realized how central fashion had been as a creative outlet growing up, I was confident that I was headed in the right direction.
It wasn't until I was in my last years of high school that I was convinced I was going to school for fashion. But once I had done a summer program in Paris for over a month studying fashion, that is what solidified my love for the fashion industry and what ultimately lead to my move to London.
In my first year at the University of the Arts London, I took classes in three different areas of the fashion industry. I took a course in fashion business, fashion design, and fashion media. Within media, I found my niche – a major called "fashion PR andcommunication," which I loved. I loved all the different career options, and I loved how versatile it was. I hadn't even heard of fashion PR and Communication before, but once I took the time to explore it, there was no doubt that this what I wanted to do. Most of all, I fell in love with its unique challenges. In a career of fashion PR and communication, I will work with many different people to create compelling campaigns, good brand reputation, and solving different crises in the industry. While many aspects of the fashion industry are in the spotlight, fashion PR and communication tends to be more behind the scenes. Brand reputation and crisis management in particular largely go unnoticed because, if you're doing the job right, it will come across to the public effortless. When it comes down to why people choose one brand over another, people buy for all different reasons. So setting up a good brand reputation is incredibly important because brands need to gain positive attention from the public to receive a good consumer following.
In closing, I am so lucky to have the opportunity to live and study in such an amazing city. I am looking forward to continuing my next three years of studying in London. After graduating, I plan to continue working and living in London for at least a few years and hopefully land an in-house job working as the public relations manager.
Best,
Sierra Willard
P.S. Parents of Montecito children, if you have recommendations on people to feature in "Dear Montecito" please contact me, stellajanepierce@gmail.com
Continue reading...