Arts in Lockdown Series Part 14: Musician Keith St. John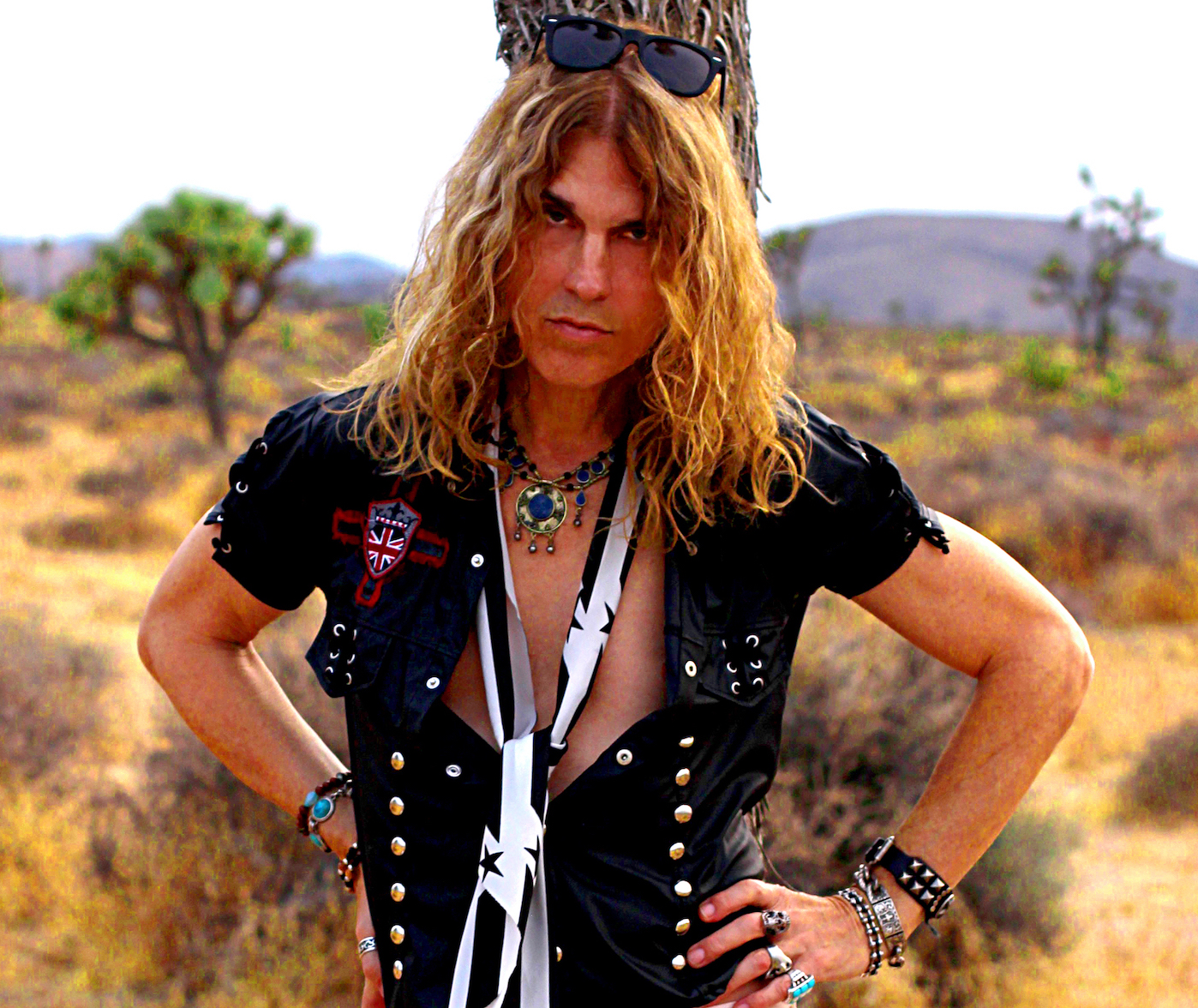 Artist Keith St. John is the true representation of the American dream: love it, work at it, keep it fresh, and it's yours. And true to his nature, he has remained prolific in creating music throughout the lockdown, with virtual concerts, recording, composing, and some outdoor live shows with COVID-19 guidelines. Here with sage advice for us to keep going and stay positive, his code is, "Let your life be always led by our soulful connected universe and your undying true love for your fellow humans."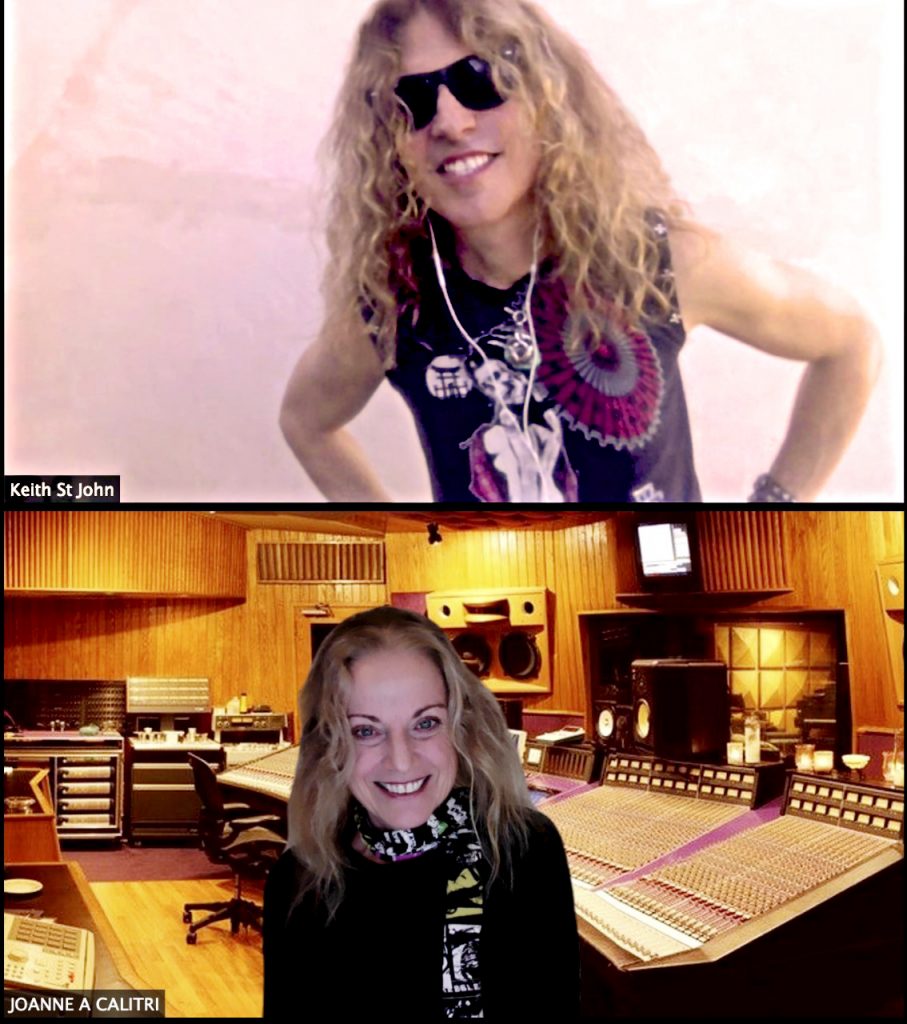 Keith is a singer, songwriter, composer, recording engineer, producer, and multi-instrumentalist. At age two, he was composing music on the piano, and went onto being a classically trained tympanist and percussionist, touring Europe at age 17 with an orchestra. In college, he changed lanes to the rock highway, trading in his drumsticks for a microphone and tighter fitting clothes. In 1998, Keith met guitarist Doug Aldrich (The Dead Daisies, ex-Dio, ex-Whitesnake) and formed the band Burning Rain, and in 2001 was endorsed by Sammy Hagar to be the new vocalist for Montrose. The list of bands he has played with reads like the metal Bible: Lynch Mob, Kingdom Come, Neal Schon (Journey), Sweet, Quiet Riot, Tracii Guns' L.A. Guns, and Nazareth (Manny Charlton).
Keith's 2020 pre-COVID-19 shows were Kingdom Come and Burning Rain aboard the Monsters of Rock Cruise out of Fort Lauderdale; the Ronnie Montrose Remembered Concert during the annual NAMM show performing with members of Night Ranger, Dokken, Quiet Riot, Whitesnake, The Scorpions, and the Edgar Winter Group; and a gig at SOhO Nightclub Santa Barbara where his band performs at least twice a year to a sold-out crowd. In addition to piano, percussion and vocals, Keith is expert on harmonica, guitar, and bass. He holds an electrical engineering degree from Stony Brook College in New York. He has owned a major L.A. dance studio, does graphic design, clothing design, paints, and sculpts.
From talking rock stars to supporting Real Men Wear Pink, here is the full panoply of our recent Zoom interview.
Q. Can you share about your music life during lockdown?
A. Recording has been super busy for me with different projects, lots of writing and producing. The latest projects I've taken on have broadened my horizons, allowed me to work within different genres, and inspired tons of fresh ideas. I am so happy I can do this while having time off from touring. I've been working with two new bands recording, co-producing two records and an EP, release dates are not set but I will announce it on my social media when the time is right.
I've also been writing and recording demos with Rick Steier and Kingdom Come for a new record with that band, as well as recording the remainder of the demos that I started last year for my Keith St. John Solo Artist Album.
Any live performances?
As far as concerts during lockdown, I've done two packed shows on Monsters of Rock Cruise's virtual live streams from a COVID-safe studio with only the musicians, which had 38,000 viewers for Keith St. John & friends Ronnie Montrose Remembered, and 42,000 viewers for KSJ & friends' Stairway to Zeppelin, and a Pay Per View stream with Kingdom Come. Last week, I was in Nashville working in the studio, and jumped in on a cool socially distanced backyard jam with members of Foreigner and drummer Troy Luccketta of Tesla.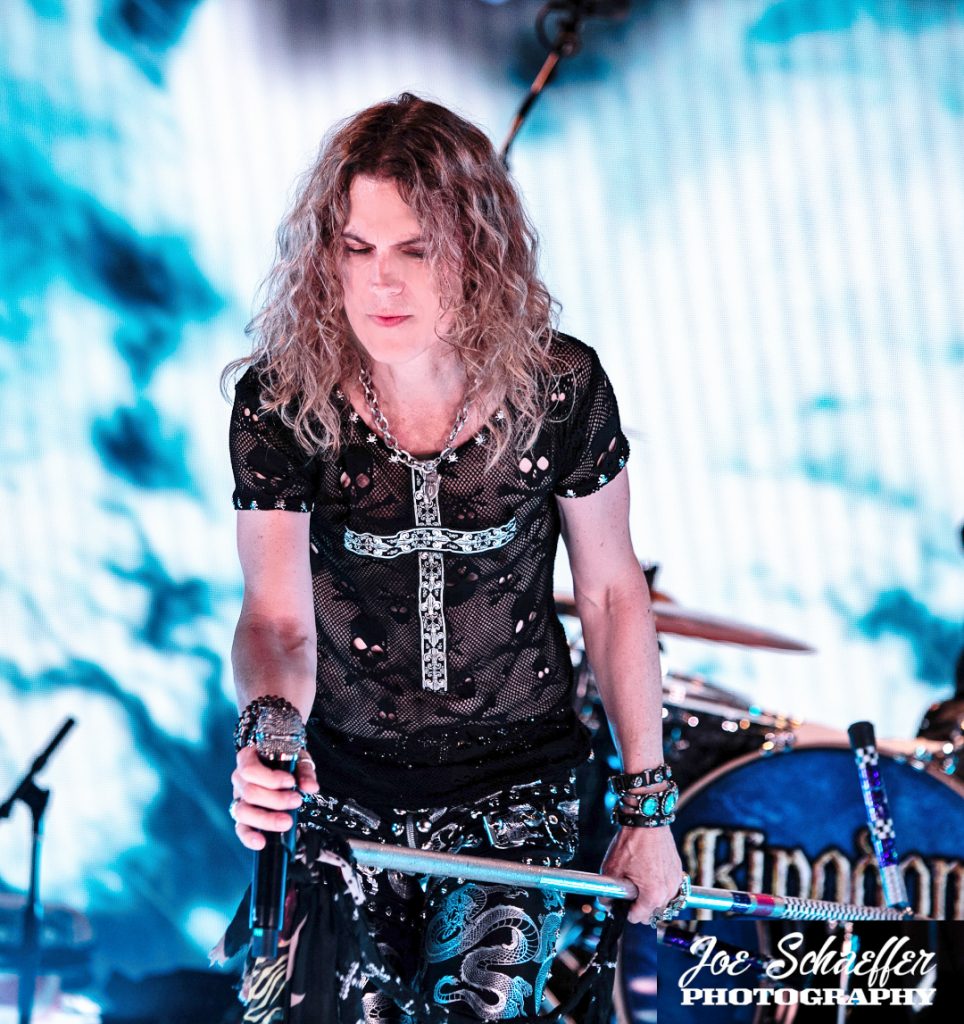 Due to COVID-19, the festival Sweden Rock and a few dozen larger European festival dates got canned. I've been told they will try to honor the same artist rosters when things resume – we'll see right?
My other band Burning Rain has been on complete hiatus since the lockdown in March as our guitarist Doug Aldrich had recording commitments with his other band The Dead Daisies for most of 2020.
Since I'm touring less, my writing and producing skills are being honed a lot. I'm learning more about better recording techniques as well since I have to record a lot more on my own at my home studio. It's actually very enriching and fulfilling to have the time and necessity to sharpen these skills as well as sharpening my singing skills by experiencing a broader diversity of musical and singing challenges.
In early March, I started Rock 'n' Roll Facemasks with my partner Sherri Lu. The masks boast an organic cotton inner lining, a flexible nose bridge clip, a sleeve for an extra filter if wanted, a gapless design, and lots more healthy points with your choice of the outside printed material from rock music designs that change regularly. We are happy to do something creative during this time that is the healthy choice for folks.
During lockdown, does music influence the human condition?
The human condition has necessarily married the "cyber world" in many new ways that were probably all gonna be part of our daily lives eventually but we got pushed into it much quicker. For some of us, we got a major crash course on utilizing the Internet for a much larger part of our current life picture. Folks that love to see live music from their favorite artists or love to discover new bands are simply finding all that online only now, instead of both online and in person.
Your views on culture/race/nationality/gender/social/political issues?
One thing is that during the COVID-19 crisis there are many of my associates who prefer not to involve themselves in any situation whatsoever with human contact, so for live streams or certain studio recording situations they're simply unavailable at this time. I do 100 percent support those folks who all have good reasons for their choices. Of course as we've gotten closer and closer to this year's election day, many peeps are preoccupied with it, but I guess overall the artist types in my world are less concerned with having to share their political views as artists tend to be in general.
As a voice for your generation, what is the world feeling like and what do you want changed?
With the age of the communications super highway, our empathetic and sixth sense perceptions of each other as well as our inherent psychic capabilities are quickly getting lost. We are guinea pigs during a time when big business is way ahead of health and safety research in regards to the latest quickly evolving tech toys. I would love it if a large-scale movement began to get away from the vanity-driven allure of the social media boom and reconnect with the wisdom and deeper connections to each other which are found somewhere beyond the five senses. 
The messages in your songs are…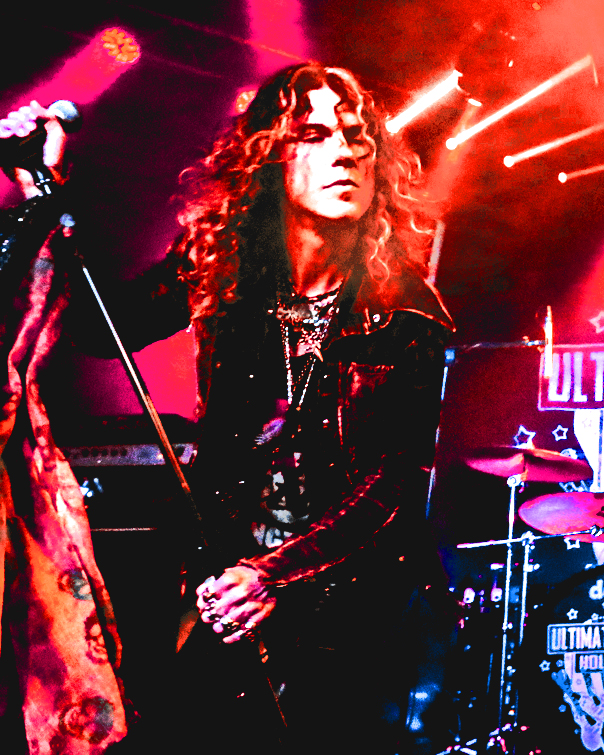 Well there's quite a bunch, but here's a few…
Depth through spontaneity, God Bless America (sarcasm), the ins and outs of 'bad luck,' different misunderstandings in big life relationships, feeling more alive, being a generic follower in this ever more mechanized world, and lots more!
Do you use different tunings, instrumentations, off-track recording?
For the guitar, there are many different tunings other than the standard EADGBE that add unique chordal possibilities and sonic textures to my songs for sure. In the Kingdom Come Band we utilize A= 432 Hz, which resonates with 8 Hz (the Schumann Resonance), the documented fundamental electromagnetic "beat" of Earth. It just feels better for that music!
What's next for you?
My KSJ record is very important to me. I'm not announcing too many details before the release is officially announced. Maybe another live stream or two before the end of the year, and a few projects for rock tribute shows when smaller outdoor venues are allowed open.
Giving back/paying forward?
When I was growing up in Long Island, New York, I would help other people if they were broken down. When I worked with Ronnie Montrose he was into helping others, so when I did my first Ronnie Montrose Remembered concert after he passed, I got involved with the company Sweet Relief, the Epilepsy Foundation, American Cancer Society, and more. When we can, we fight the good fight, while we're not struggling, and even when we are it's important to reach out and find people who need us. Right now I am participating in Real Men Wear Pink for breast cancer.
Advice for musicians going forward, what is their role right now?
Musicians have time to hone and diversify their craft while artists have a great deal to reflect on and inspire new messages to their rapidly growing online audiences.
Advice for the music industry and venues?
Tragedy is always a springboard for great art. I hope to see some very inspired art from all walks of life and generations bringing some positive changes to the ever-evolving social climate on our fun little planet.
A message to your fans…
However safe you're being, step it up a few notches and commit yourself to not contributing to the possible growth or spread of the pandemic. As always your whole life can change on a dime, but regardless of all the changes you will face you will always be able to move forward. The answers are always close at hand, even if at first you feel lost. Finally, check yourself and make sure you haven't lost yourself in the problems or issues or relationships you're trying to fix! •MJ
411: www.keithstjohn.com
www.RockNRollFacemasks.com
Instagram: @keith_st_john
www.facebook.com/keith.s.john.9
You might also be interested in...