Pee-wee's Big Adventure: Subverting Saturday Mornings
Actor Paul Reubens developed his Pee-wee Herman character for a live stage show that premiered in 1980 after being workshopped at Los Angeles' famed improv troupe The Groundlings. The character became a huge success, as Pee-wee would go on to appear in the TV movie The Pee-wee Herman Show and the feature film Pee-wee's Big Adventure (1985) before becoming a staple on Saturday mornings as Pee-wee's Playhouse ran on CBS from 1986-1990, boasting a groundbreaking blend of live action, puppetry, stop-motion animation, and Claymation.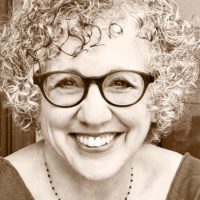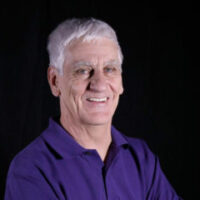 Longtime Montecito resident Bill Steinkellner, who later went on to fortune and fame as a writer-producer and eventual co-showrunner (with wife, Cheri) of Cheers as well as several other TV shows and other projects, was part of the ensemble that helped Reubens develop Pee-wee back at The Groundlings, and nearly 30 years later, co-wrote the revival of The Pee-wee Herman Show that premiered on Broadway in 2010. 
He will be joined by original Pee-wee's Playhouse writer-actor George McGrath and artist-designer-puppeteer Wayne White for a conversation, moderated by Cheri Steinkellner, aimed at exploring the origins, the radical visual style, and the legacy of the TV show as part of the UCSB Carsey-Wolf Center's new Subversives series that is taking place virtually over Zoom. The panel, which streams for free at 4 pm on Thursday, November 5, will focus on Season 1, Episode 10 ("The Cowboy and the Cowntess") and Season 2, Episode 10 ("Pajama Party"). Pee-wee's Playhouse can be streamed on Amazon Prime and Netflix. Visit www.carseywolf.ucsb.edu/pollock-events/pee-wee.
We chatted with the Steinkellners last weekend to talk all things Pee-wee and catch up on how they're coping with COVID.
Q. Why do you think the Pee-wee Herman character (that was created in the early '80s) has been so enduring that we want to talk about it in 2020?
A. Bill: It was a parody of a kids' show. Some people took it as a parody, but others watched it as a real kids' show, so you had (both audiences) who thought it was funny. And there was something about the time, where because it was kid-like, even if it's really dumb you can't be too critical of it. Paul's always been funny with any number of characters… And when you asked the question, I was also thinking about when it went to Broadway, and people asked me whether it should be on Broadway. I said, "Well, if the people show up, it should be on Broadway. If they don't, it shouldn't be."
Working with Paul as he created Pee-wee goes way back in your career, to the Groundlings days, where I believe you helped to develop the character for late night shows before Paul took it to the Roxy. What stands out for you? Did you have any idea what would come of it at the time?
Bill: Paul was doing the Cheech and Chong movie at the time (Cheech and Chong's Next Movie, 1980). So we would work in his dressing room or his trailer, or sometimes he'd be driving all over town while we were talking about Pee-wee. I remember that it was a very rainy winter, and Paul is kind of a maniac driver. We'd work on it at The Groundlings, develop it through improv. Phil Hartman, who was a force, was very much involved, and along with Paul generated a lot of the energy.
It was very creative and exciting and fun.
As far as knowing where it was going to go, even at The Groundlings, celebrities would show up in the audience – and it was only a 99-seat theater – so you were thinking, well, this is going to be different. I remember the night it opened it was really exciting. I thought right, "Oh, this is going to really help my career," because I basically had done nothing to speak of up till then and Paul had asked me to help develop the character and co-direct. When you're just starting out, you're just hoping things are going to work, but you can't believe they're going to because you haven't reached that level yet.
But as it turned out, we went out to work on other things while the TV show was going on, so we weren't involved.
How was it to go back and revisit the character and work with Paul again almost 30 years later for the Broadway show?
Bill: It was sort of fun. We changed a lot of stuff – like maybe 90 percent – and because he worked on the TV show and with the character much longer than I did, he knew what he wanted so we would just go with that. He had a lot of really funny ideas for the script, ways to make it more contemporary, that we played around with. And it was actually on Skype, and Paul even did this thing where he would pretend that (the computer) had freezed up, and then he'd just start moving around again, or he'd say, "I'll be right back," and be gone for 20 minutes. But it was interesting to develop it that way (together over Skype). We first did it in L.A. at a club (Club Nokia, now The Novo), and then months later he called me to tell me we were going to Broadway. Which was interesting because we also had Sister Act on Broadway at the same time. What was also interesting was that (the revival of) The Pee-wee Herman Show was the second most talked about thing in New York City that year. You know what was number one? Bed bugs! There was an epidemic in New York that year and everybody was just going nuts. Coming in second to bed bugs seems interesting.
And maybe somehow appropriate… So, I'm imagining that doing the upcoming Zoom talk and connecting with George, although not Paul, will be fun for you.
Bill: Well, I do get a birthday call and a Christmas card from Paul every year, which is fun, but otherwise I have no idea what he's doing right now, except what I hear by rumor. But we talk to George a lot.
CWC is doing the event as part of the Subversives series, which mostly has films like Charlie Chaplin's controversial movie about Hitler and Mussolini. What makes Pee-wee's Playhouse fit into this category?
Cheri: It absolutely subverted Saturday morning television hosts and Saturday morning TV shows because it was a complete parody of the genre. It was conceived as a children's show for adults to be performed late night on the Sunset Strip. And yet (later) it played as an actual Saturday morning television show for kids at the same time while still playing as a parody. So it was both sincere and complete satire, all at the same time. That's pretty subversive. You know, kids are actually subversive there.
Bill: Kids themselves are actually subversive. What we think of as heartwarming children's shows, you spend more than 10 minutes with a lot of children, they're not going to go with the norms at all. They don't even know what the norms are. They just say the first thing that pops in their head.
Cheri: And flipping what's expected over and examining the other side of it is I think a very childlike impulse that in more sincere forms of Saturday morning television weren't being met. The need to be naughty, for example. You only got to play with the nice, not the need to be naughty.
Can I ask what each of you are doing, what you're working on these days, how you're coping with the coronavirus pandemic?
Bill: I'm working on my memoirs of growing up in the 'fifties and 'sixties. As cliché as that may sound, you can really get deep. It's much easier to write for other people than it is to write about what you remember and think. But with (the) COVID (situation) you can't go anywhere especially at my age. So I'm working on that and Cheri's doing everything else in the world.
Cheri: (Laughs) To be Montecito-centric for a moment, we have never felt luckier to live where we do and be able to be outside. If you've got to be quarantined, this is a really lucky place to be… And I've been writing a ton. I wrote that play for UCSB Theater's Launch Pad Alone, Together Zoom show [The Great Greats] when little did we know that it was only the prologue or the first chapter of this shutdown that we're in the middle of. Then I had a long period of not writing where I cleaned every drawer, every shelf in the house – the closets in the garage have never been better. That was a whole chapter. Then I began writing again and it's been really great. Writers go into seclusion so they can just focus and listen to the voices in their head. Being forced to do that has been one of the few things you can appreciate about (the situation).
Cheri, I believe you had a version of what Bill is doing in writing about your own life when you authored that play about your mother as part of a program at Pacifica. I'm wondering if that experience is resonating in the things you're writing now.
Cheri: I don't know that a day goes by that I don't think in a new way than before Pacifica, especially in these times that feel epic, mythic, shadowy, archetypal. When you look at a world that makes so little sense, being able to go back to ancient times where (to them) things also seemed to make no sense gives us context where I can think that at some point, somebody will understand what the hell is going on where things feel so random and arbitrary. We should know better by now.
You might also be interested in...