Pandemic Inspires Theater's 'Small Enchantments'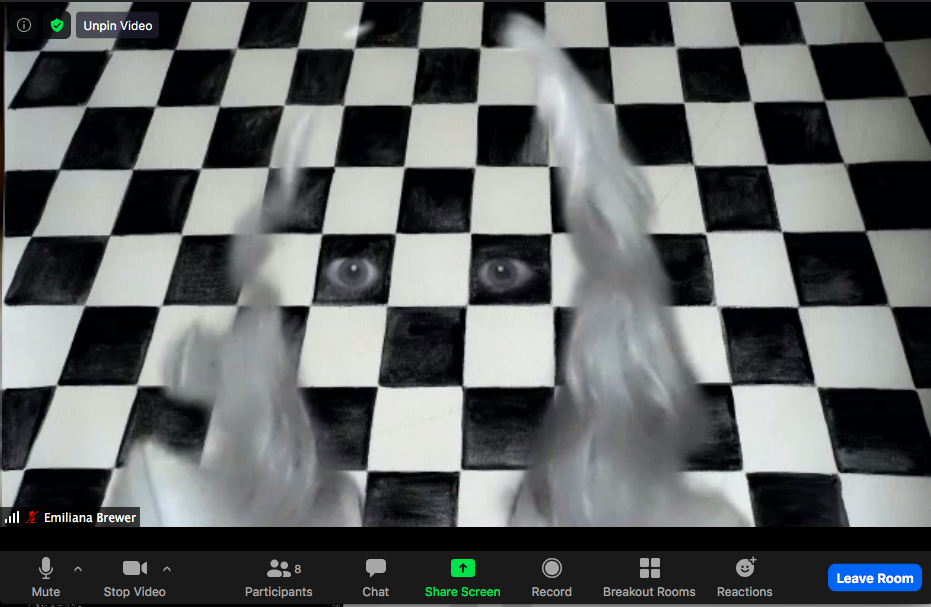 In a time of challenge, conflict, and difficulty, the Westmont Theater Arts Department stages Small Enchantments, a fairy tale-inspired play of change and wonder on Tuesday, October 27, at 7 pm at westmont.edu/2020-2021-theatre-art-events and Friday, October 30, at 7 pm on Facebook Live (facebook.com/westmonttheatre).
"I wanted to work on something with our students that enacted and presented enchantment, hope, and possibility for renewed life rather than an immersion in the desperation and uncertainty of the present moment," says director John Blondell.
Small Enchantments, a new creation by playwright Lila Rose Kaplan, includes the collaboration of Yulya Duchovny (visual artist) and Jonathan Hicks (lighting design and technical direction), and features 12 Westmont women actors.
"What a great team to make something unique, revelatory, innovative, important, and beautiful," Blondell says.
Kaplan's piece is inspired by The Twelve Dancing Princesses, in Grimms' Fairy Tales, and draws on several other cultures and traditions. In this story, a king keeps his 12 daughters locked away, but they escape every night to dance in the forest.
"Lila Rose says that she likes to write stories that people don't tell about women, so she decided to use this material as a jumping off point for a variety of transformational stories," Blondell says. "The final creation is part Zoom performance, video collage, artistic immersion, toy theatre, live theatre, meeting, and something that doesn't have a name yet."
Working in a webinar format has proved to be a challenge for Blondell, but he says he also finds it "interesting, provocative, and ultimately meaningful."
Instead of producing a pre-COVID-19 show and putting it on Zoom, Blondell has leaned into new possibilities and opportunities to create something unique.
"Early in the pandemic, I was inspired by a politician who said we could not just reopen, we had to reimagine," Blondell says. "This has created an opportunity for us to innovate, change, and dream of new ways, since the old ways are no longer available to us.
"Working with the entire company is an absolute joy – the entire team is talented, encouraging, demonstrative, supportive, and creative. Everyone is doing beautiful, never-before-seen or experienced work. This is going to be an amazing experience."
You might also be interested in...