House Calls' Conversations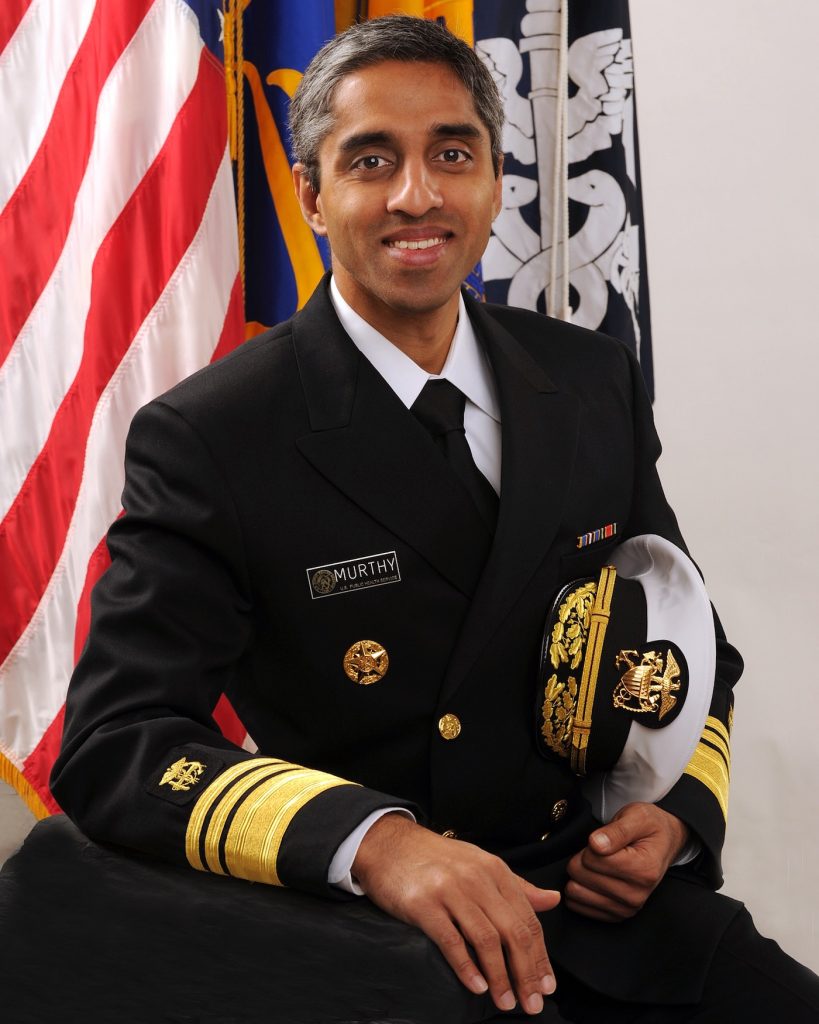 Vivek H. Murthy, MD, the 19th Surgeon General of the U.S., began to focus his attention at the end of his tenure in 2017 on chronic stress and isolation as problems that have profound implications for health, productivity, and happiness. The author of the prescient book, Together: The Healing Power of Human Connection in a Sometimes Lonely World participates in a fireside chat at 5 pm on Friday, October 23, followed by a Q&A moderated by Rachael Steidl, founder and executive director of the Santa Barbara-based YouthWell nonprofit.
Barbara Kingsolver, author of The Poisonwood Bible, Animal Dreams, The Bean Trees, and nearly a dozen other bestsellers, sits down for a rescheduled virtual chat with local writing celeb Pico Iyer on human resilience in trying times as part of the Speaking with Pico Series at 5 pm on Monday, October 26.
Event No. 2 in UCSB A&L's Race to Justice series brings decorated attorney and activist Brittany K. Barnett to your screen to talk about dismantling the flawed American criminal justice system as discussed in her memoir A Knock at Midnight: A Story of Hope, Justice, and Freedom at 5 pm on Tuesday, October 27.
Admission to all of the UCSB A&L events is $10. Visit https://artsandlec
tures.ucsb.edu.
Talk Talk Talk: Virtual Virtues 
Roshi Joan Halifax, the founder and head teacher at Upaya Zen Center, a Buddhist monastery in Santa Fe, New Mexico, returns to town, albeit via streaming, at 6 pm on Thursday, October 22, to launch Hospice of Santa Barbara's new "Illuminate" speaker series. Halifax, who is also director of the Project on Being with Dying, will explore the necessity of integrity as we care for others, care for the world, and care for ourselves – a topic critical for these challenging times. She will also look at essential aspects of moral suffering and how to cultivate moral resilience, which supports us in facing uncertainty, suffering and loss. Radhule Weininger, Ph.D., the local clinical psychologist and, teacher of deep mindfulness and compassion meditation, moderates the Q&A portion of the free event. The series continues with Frank Ostaseski in November, Katy Butler in January, Sharon Salzberg in February, BJ Miller in March, and Sunita Puri in April. Register at hospiceofsb.org.
Dr. Samuel Woolley, author of The Reality Game: How the Next Wave of Technology Will Break the Truth, talks with Paul K. Chappell, director of the Nuclear Age Peace Foundation's Peace Literacy Institute, in the 19th annual Frank K. Kelly Lecture on Humanity's Future at 6 pm on Thursday, October 29. In a free event entitled "The Next Abnormal: Why the Next Tech Revolution Requires a Peace Literate World," Woolley and Chappell will discuss emerging technologies, how they're impacting our lives today, what they mean for the upcoming election, and our future more broadly. Visit www.wagingpeace.org/programs/public-events/kelly-lecture for details and registration link.
You might also be interested in...