Fall en France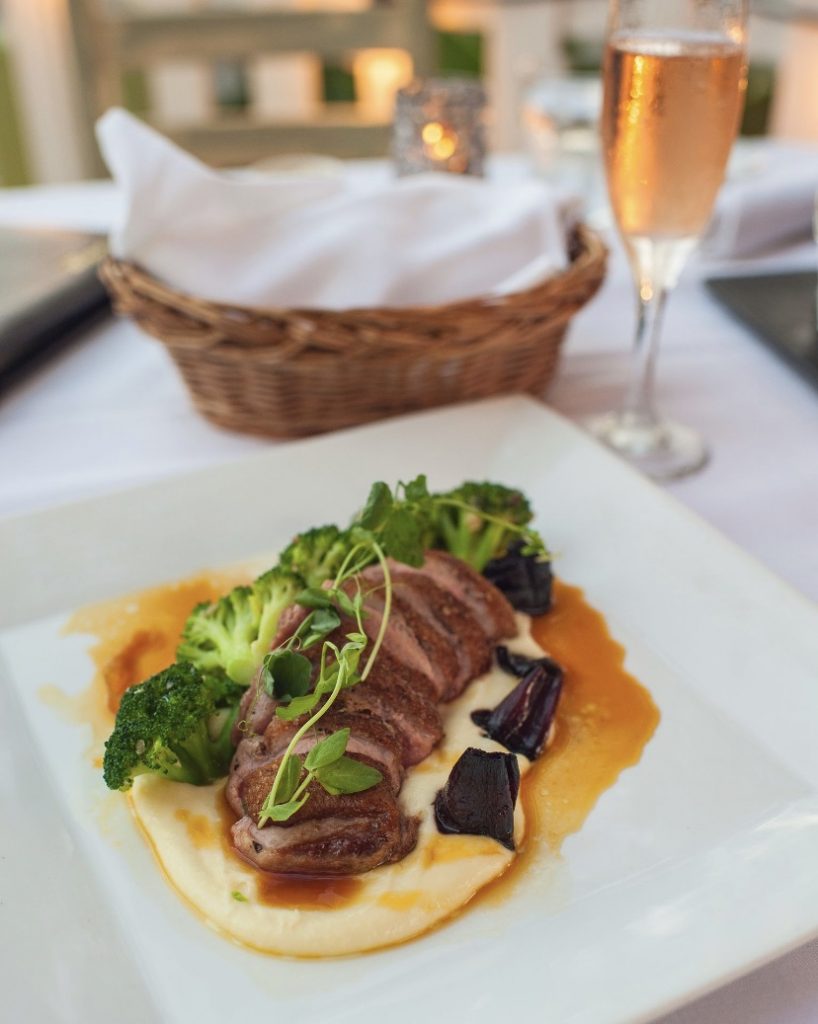 Stella Mare's, a French-inspired dining room in Montecito just off Cabrillo Boulevard overlooking a scenic bird estuary, was one of the first restaurants to close during the COVID-19 lockdown. Now, five months later, the eatery has reopened with a new menu and an expansive outdoor dining area for 50 guests.
Open at 25 percent occupancy, the French country bistro serves classic and seasonal dishes with French and American wines inside a gracious 1872 Victorian whaler's home, with secluded alcoves, private dining rooms and a greenhouse. As part of its pivot, the eatery created a few semi-private outdoor dining areas to match the charm and ambiance inside.
"I'm a little bit nervous about what's going to happen when the weather gets colder, but our motto is to take it one day at a time," said executive chef Roth Ironside.
Chef Ironside wasted no time devising a fall menu to celebrate the restaurant's reopening. New menu items include a crispy skin duck breast with parsnip mousse, butter braised broccoli, charred red wine braised shallots, candied orange zest and orange gastrique ($29.50), pan-seared Atlantic salmon with purple cauliflower purée, roasted haricots verts, cauliflower florets and brown butter roasted almonds, dressed in a sweet carrot vinaigrette ($29.75) and a vegetarian entree of pan seared king trumpet mushrooms, roasted almond couscous, wilted spinach, purple cauliflower florets, and sweet carrot vinaigrette ($27.75).
Here, filet mignon is flame-broiled to order and served with ratatouille and choice of potato styles including Yukon potato purée, roasted potatoes, or French fries. Diners may also choose from a variety of delectable sauces on the stove: Cognac green peppercorn sauce, béarnaise sauce, bordelaise, or nasturtium sauce vert ($35.95). There is also the cabernet braised beef short rib with mushrooms, carrots, lardons, pearl red onions, and potato baton – a fun play on the classic boeuf bourguignon ($29.95).
You might also be interested in...