Friday Night Alumni Concert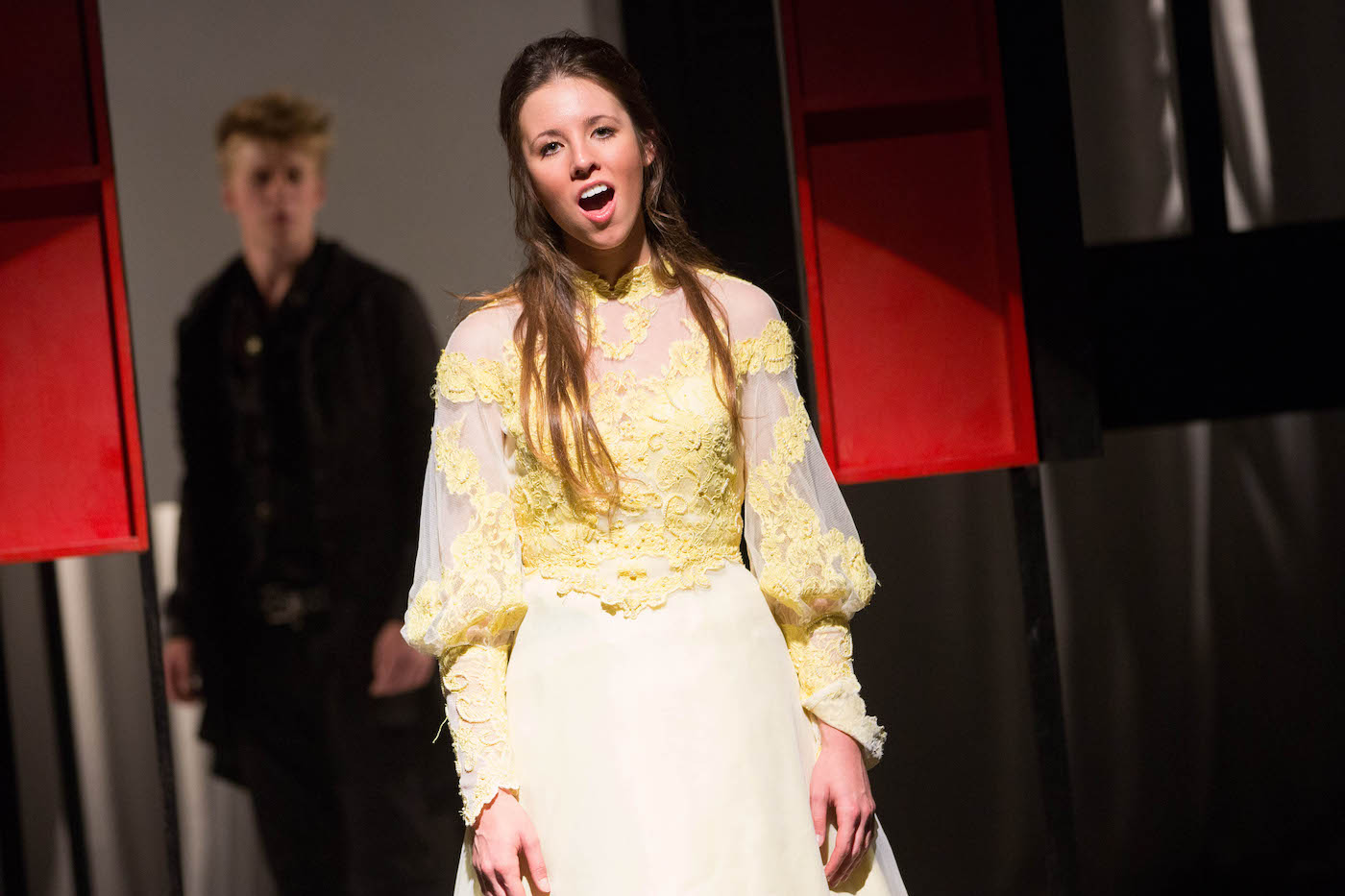 Soprano Megan (Silberstein) Billings will perform as part of the music department's Alumni Spotlight on Friday, October 9 at 7 pm. Listen to the free concert at vimeo.com/showcase/westmontmusic. Billings, a 2014 Westmont graduate, will sing recognizable tunes from Rodgers and Hammerstein musicals as well as productions of Bridges of Madison County and Frozen. She earned a Master of Music in opera performance from Oklahoma City University and has performed professionally in La Traviata and Tosca with Painted Sky Opera.
Warriors Begin Fall Competition
Westmont's men's and women's golf, cross country, and tennis teams have begun intercollegiate competition. The golf teams were the first to tee off the season on September 21 at the Bella Collina Golf Course as part of the Vanguard Invitational. Sophomore Kat Bevill shot a two-over 74 in the final round to capture fifth place out of a field of 31. On the men's side, freshman Mason Mancasola finished eighth in his first college tournament, shooting in the mid- to low-70s every round.
In the cross country season opener, first-year students led the way for both Warrior teams at The Master's Invitational on September 26 in Santa Clarita's Central Park. Kacie Kwan won one of two women's 5K races (20:22.2), helping the Warriors finish second as a team. Caleb Mettler ran the second fastest men's 8K time (27:30.2) to pace Westmont to a team victory in the race.
The men's and women's tennis teams impressed at the NAIA ITA West Regional September 30-October 2 in San Diego. Freshman Logan Thompson won the consolation bracket singles title on day three of the ITA NAIA West Regional, putting an exclamation point on what was an encouraging tournament for the Warriors. All four of the men's doubles teams advanced to the quarterfinals, while Ethan Ha advanced to the final eight in the singles main draw. The doubles team of Rachal Jackson and Olivia Madarang advanced to the semifinals. Rachal also competed in the main draw singles quarterfinals, while Ana Negri and Logan Jackson played in the consolation bracket singles quarterfinals.
You might also be interested in...