Charity Begins at Home
Math-whiz turned massively successful investor Pete Muller is passionate about all of his pursuits. Besides his family, surfing, poker, and solving and creating crossword puzzles, there's his day job as the creator and manager of one of the most sought after quant-driven hedge funds on the planet, the aptly-named Process Driven Trading, which has never had a down year in its history. But coming in a close second is his budding more-than-a-hobby pursuit as a singer-songwriter.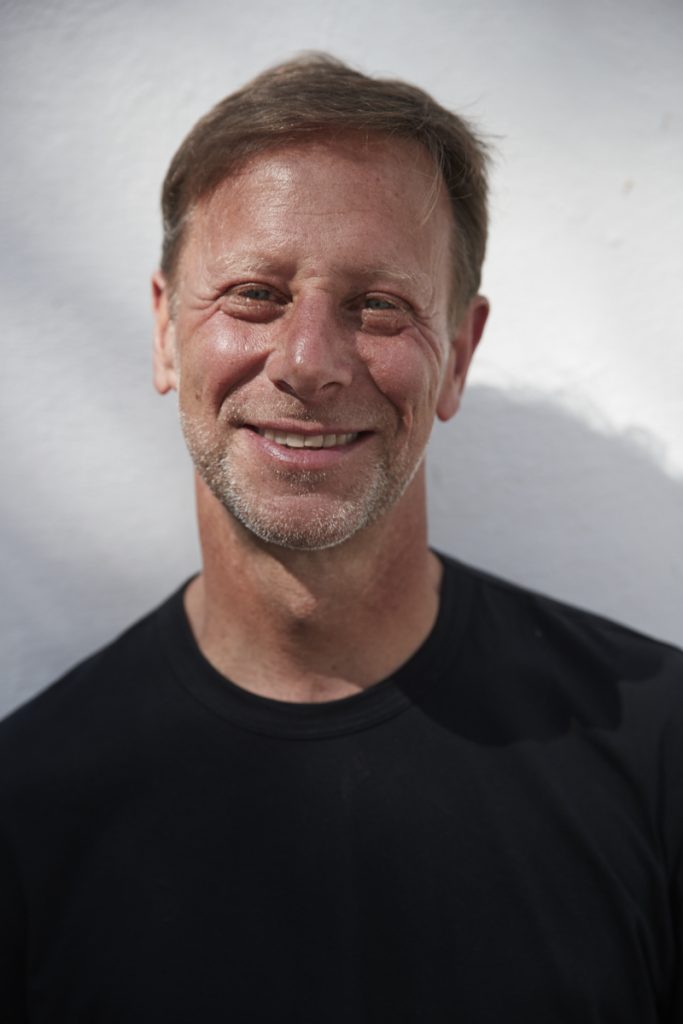 The Montecito-based Muller has already released four albums of mostly original songs and had amped up his efforts and his output by the end of last year, having put together a full touring band to join him both in recording and on the road, and logging 50 dates across the country in 2019. But with COVID-19 putting the kibosh on all audience-attended live concerts since March, Muller has instead directed his considerable energy for getting things done into helping the venues he loves to play survive the coronavirus crisis.
Muller co-founded Live Music Society, which carries the simple mission statement/belief that "music is at the center of what it means to be alive." To that end, the nonprofit has been offering grants of up to $50,000 to clubs and other culturally important small venues around the country that are already "threatened by large corporations, economic challenges, and dwindling audiences who are consuming music digitally" to aid in ensuring they'll still be around when the pandemic passes. The organization is also producing Empty Spaces, a series of short films documenting the importance of the venues, the first of which focuses, not surprisingly, on SOhO Restaurant & Music Club right here in the heart of Santa Barbara. The film will stream on the Santa Barbara Independent's Facebook page (www.facebook.com/sbindependent) beginning at 6 pm on October 8 before possibly showing up on the Society's website (www.livemusicsociety.org).
(Note: We're not normally in the habit of promoting events appearing on the websites of another local news outlet, but with the survival of SOhO at least somewhat at stake, and the involvement of Muller, who constructs a monthly crossword puzzle for the Washington Post that also runs in these pages, we're making an exception.)
"These clubs are the place that the performers of tomorrow get their start," Muller explained in an email interview earlier this week. "I want to do my part, both in helping them cope with the pandemic and becoming even better over time."
Indeed, Muller himself honed his own skills over the years with regular gigs at clubs in New York during a hiatus from PDT in the 1990s when he rekindled his piano playing acumen developed as a child growing up in New Jersey. SOhO was the site for a couple of recent concerts, including a show in the spring of 2019 to debut Dissolve, his latest album of heart-opening pop songs, and Muller plans to revive plans for a weekly solo backroom gig at SOhO once the club reopens.
The 15-minute doc, filmed on site sans audiences at SOhO in the summer, features brief performances from Muller's quartet The Kindred Souls, Glen Phillips,and fellow Montecito resident John Kay, plus words about the club from a variety of local musicians, fans, and the staff of the family-run venue.
"(Owners) Gail and Bob (Hansen) run a great club," Muller said. "They really care and they book great bands. It's always a blast to play there."
While SOhO is his hometown hotspot, Muller also wants similar clubs across the country to thrive.
"I toured last year with my band as the opening act for a couple of more established singer-songwriters, and it was a great time," he explained. "I was moved by how well we were treated at many of these small venues, where the proprietors cared so much that everyone, the performers, the audience, and their staff had a great night. They're not making a lot of money (if any) running these clubs, and they're all heart."
Meanwhile, the pandemic isn't preventing Muller from composing and making music, even if crowds can't check out the results in person. His band recently recorded a cover album that is in the process of mixing for release next month, he reported, and there are 14 new original songs ready for the next record with studio time planned for January.
"I've been writing a ton," he said.
Going 'Quiet' on Zoom
Santa Barbara author and journalist Nikki Barthelmess's first young adult novel, 2019's The Quiet You Carry, was an IPPY Award Silver Medalist earlier this year. The well-reviewed book draws on her own experience growing up in foster care and as a victim of abuse, and has been well-received, with reviewers calling it "raw, unflinching work" and "a hard-to-put-down novel (that) takes on grim topics unflinchingly but also gives readers hope that honesty and kindness will prevail." 

The sequel, Quiet No More, which Kirkus Reviews has already proclaimed "a sensitive and satisfying story of surviving sexual abuse," will be published on Tuesday, October 13. The author, who entered foster care in Nevada at age 12 and spent the next six years living in six different towns, launches the novel via a Virtual Book Talk discussion with East Coast-based YA author and literary agent Eric Smith at 6 pm that night hosted on Zoom by Chaucer's Books. Visit chaucersbooks.com/event for information on how to attend.
Continue reading...