Arts in Lockdown Series Part 10: Finding Your Voice with Heidi Jacobs, Singer-Composer and Vocal Coach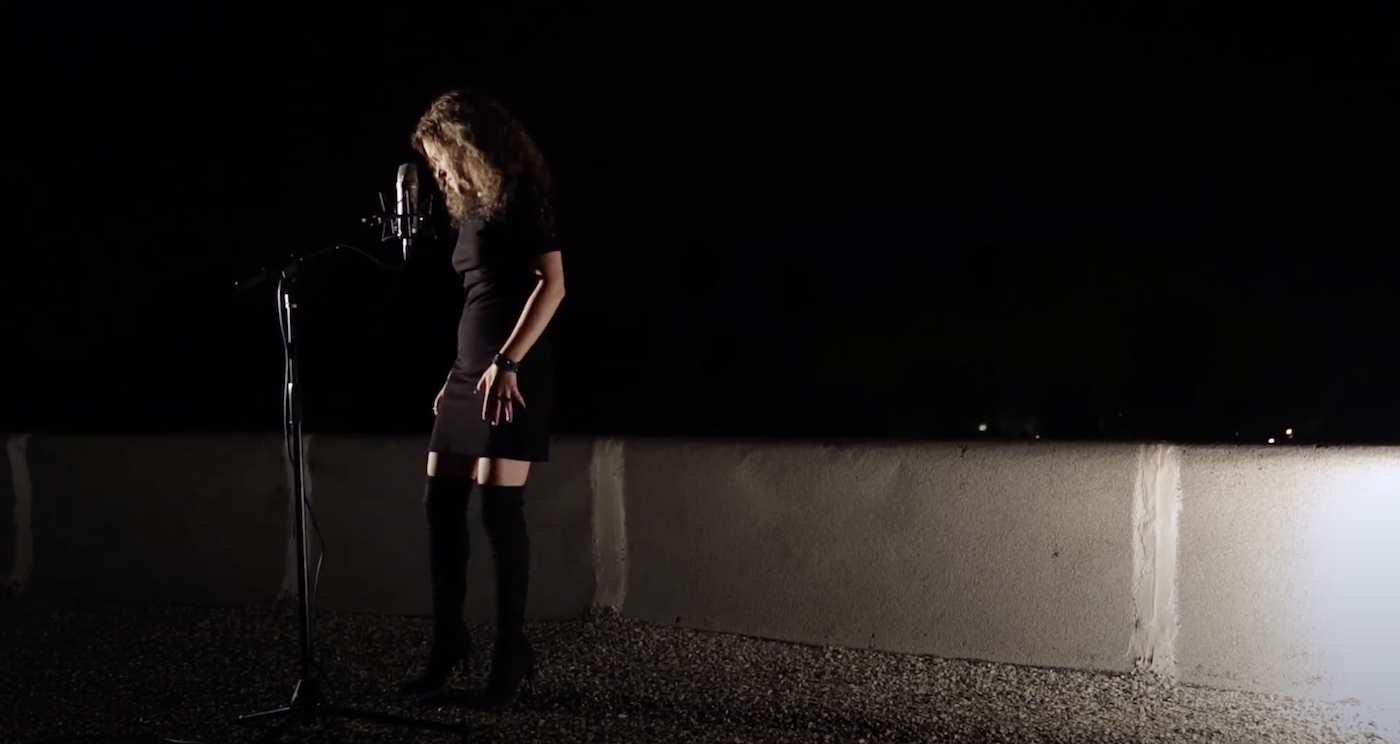 Singer, composer, and recording artist Heidi Jacobs is a most talented and respected creative in her field. Her songs "Small Love," "You Are Light," and "Up" (written for the Los Olivos Dance Gallery Centre Stage Performance) show the breadth and depth of her vocal range, and her always perfect pitch. The messages in her compelling lyrics are matched with her distinct style of music composition. She has been a recording artist for 28 years, a vocalist for 29 years, has taught vocals for 24 years, and she's an accomplished pianist.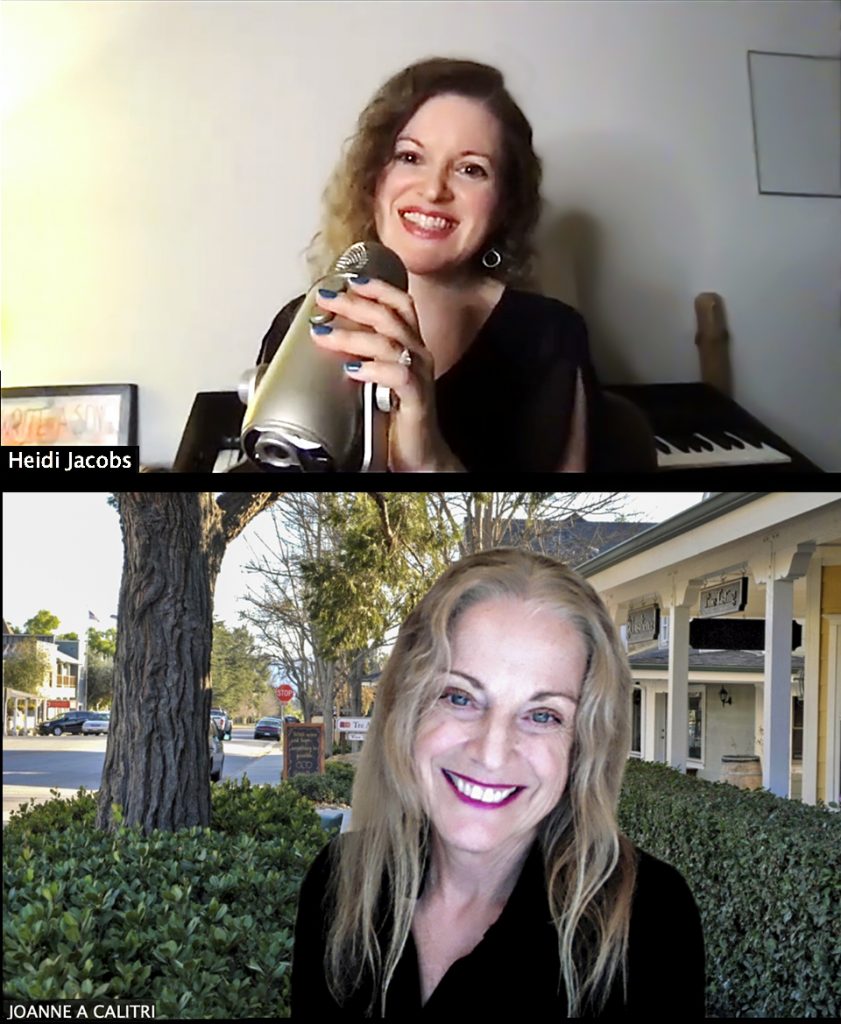 Heidi was part of a pilot television show for VH-1 and performed a demo song her former vocal coach James Lugo composed for a film. Her teen a cappella group, Mystique, was a top three finalist in the Vocalosity a cappella group competition in 2016.
Her students range from professional to amateur, with clients from Montecito throughout Santa Barbara County. Many of her students have gone on to professional careers, solo and in the theatre. Heidi's vocal lessons specialize in contemporary music, rock, pop, country, musical theatre, and classical, as she voice trained in two different ways. Her other vocal coaches were Lessia Bonn, Patricia Sentlinger, and Mary Sue Gee. During lockdown, she transitioned from teaching one-on-one with her students to teaching online. In addition to her music, Heidi has performed and taught Middle Eastern dance, and she loves creative writing.
Her kindness, honesty, integrity, and professionalism was immediately apparent when she spoke to me over Zoom from her home in Santa Ynez Valley.
Q. During lockdown, how does music influence the human condition?
A. Music during lockdown helps us focus our energies positively. If we feel our way into it, we can find relief from the things happening around us that are beyond our control. We can also create something new and use music to help connect us with others.
As a voice for your generation, is there a change you want?
Oh, yes. I would love to see people just being more kind to each other. I have no idea why cruelty seems cool. The fun and magic of life is about connecting with others, not about throwing stones. Sometimes it feels like the problems in our society are insurmountable. But they're not if we remember we all contribute to the whole every day by being who and how we are. It's really important to me to set off a positive ripple effect.
What are the benefits of vocal training?
Beyond the fact that you have the possibility of developing a great singing voice, you end up finding yourself. When I trained with one of my coaches in Los Angeles, I discovered that the more I sang "out," the more my own personality came out. Another benefit to using your voice is that singing can heal you – mentally, physically, emotionally, spiritually. For me, singing is truly life changing.
What are the keys to learning and using one's voice?
One definitely needs to lose control to gain control. I always tell my students this. It's not about doing everything perfectly from the get-go. It's about stumbling around until you find the best way to proceed – uniquely. Another key component to singing is learning to just sing out. If you work on strengthening your voice, it's remarkable how much more fluidity, volume, ease, and beauty you will find. I tell my students, "You will have so many more colors to paint with." It's really true. Imagine being able to use any color you want!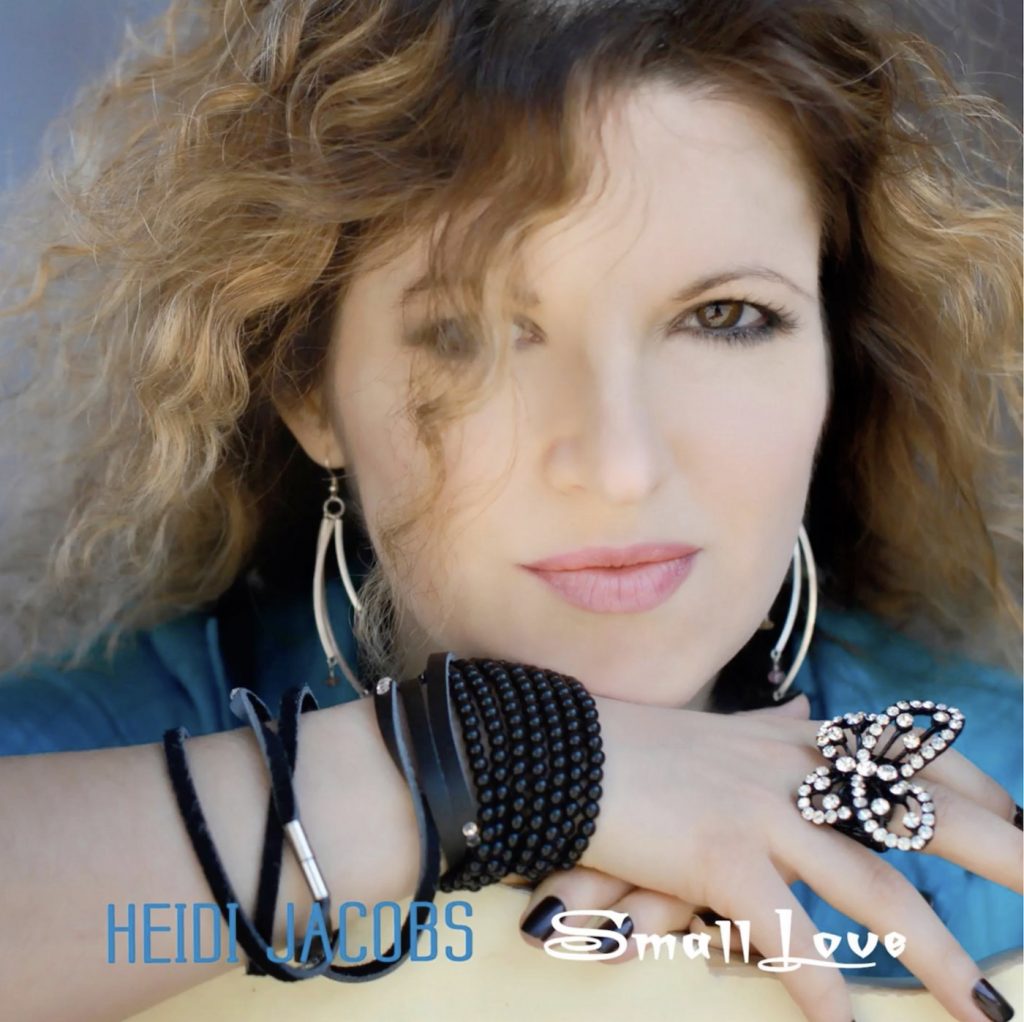 Have you seen this in your students?
Definitely. In my almost 25 years as a voice teacher, I have been astounded by the progress of my students. When they really dive in and commit to exploring their voices and getting stronger, it's a whole new world. The sounds that come are exquisite. Each student develops their own unique voice. I just love this about my recitals – that no one sounds the same. It's pretty incredible!
How is it to teach voice online?
I actually love teaching online, I was jazzed and excited about it and I love the adventure. It's easy, and some of my students have progressed better online than in person! And I love my students' enthusiasm, commitment, and support at this time.
Any advice for our youth during lockdown?
I'm so sorry you're having to deal with all this, but here is my best advice: use this time wisely, because someday it will pass by. We will all look back at what we did with this time. I tell my students, "Use this time to work on your voice and then when this lockdown ends, you'll emerge with this absolutely amazing instrument! You will have created something great behind-the-scenes."
Have you experimented or used different tunings, like 528Hz frequency?
This is not an area I have delved into, yet it does interest me. I once taught a shaman who told me she had no fear of illness due to her knowledge that there was a tone she could sing for each organ that would heal her. Wow, right?
On your Instagram stories, you coached your followers about negativity.
Absolutely. One of the many things I love about singing is how much it empowers you. I mean, it's your voice. You find your voice and you find yourself. I've seen many of my students gain confidence and have a much easier time being assertive and staying in their own power going forward. Then when they do encounter a person who is throwing negativity or insults their way, they can let go of it more easily. Why does it really matter if you're good with yourself? Just shine where you are and put your efforts into connecting with others who will see your light. The ones who don't are just on the sidelines of your life. They're not key players.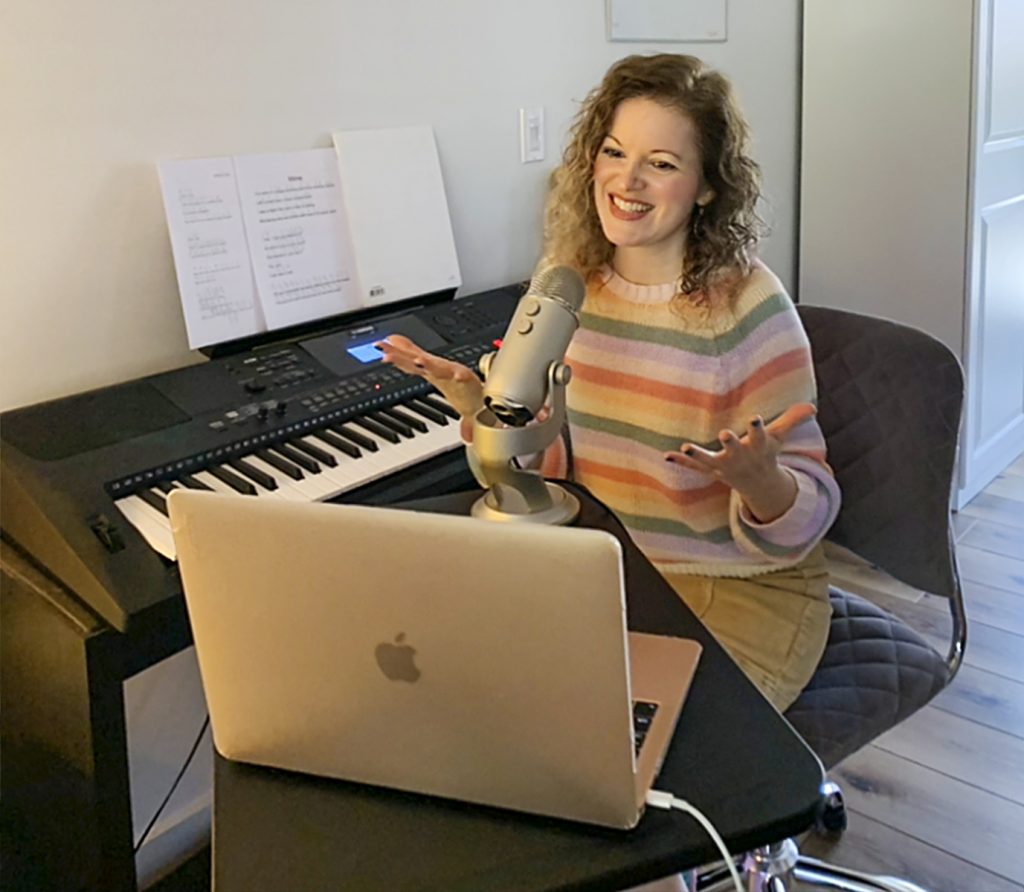 How do you stay positive and creative?
I'm a pretty goal-oriented person, and I admire people who enjoy life and see their way around obstacles. I think staying positive and creative, for me, is a journey. I believe in cultivating an attitude of gratitude and delving into anything that brings you joy. Joy motivates me to be a better version of myself.
Giving back/paying forward?
Every show I do with my students and the teen girls' a cappella group I direct, Mystique, does not charge for any performance. I want my work with my students to be a gift to our community.
Your role model / inspiration?
Oh, that's hard to pick just one. I would say any person in any field who is able to be positive and creative no matter what is going on in the world around them. I want to be like that.
What's next for you?
To be honest, I love teaching online! I want to do more of that. I am also taking more time to work on my own compositions with the extra time I have at home. I plan on releasing some more music online soon as I am inspired to do more music and working on original compositions. I like European pop lately, and am keeping it open. Fans can find my new releases via my YouTube Channel and my Instagram.
What is influencing musicians now?
I would say that as a result of the worldwide pandemic, musicians are having to approach their lives differently. I decided to move my business online, but lost some students because they did not prefer to work with me in that way. I know many musicians who rely on performing are struggling. During times of economic hardship, sometimes the arts lose priority. But we need the arts, they bring soul to society.
Advice for musicians going forward, what is their role right now?
My advice is be flexible! Be as creative and as open-minded as you possibly can, since we are in this very strange time period. See how you can get yourself heard. See this time as an opportunity to explore new ways of doing your craft if at all possible. Remember that your music has the power to heal and bring people together, even now.
411:
Heidi Jacobs's compositions are available on Apple, Spotify, Amazon, YouTube, and via her website www.heidijacobsvoice.com.
Instagram: @heidi_jacobs_lala
Facebook: www.facebook.com/heidi.jacobs.14
You might also be interested in...