UCSB Arts & Lectures' House Calls: Just What the Doctor Ordered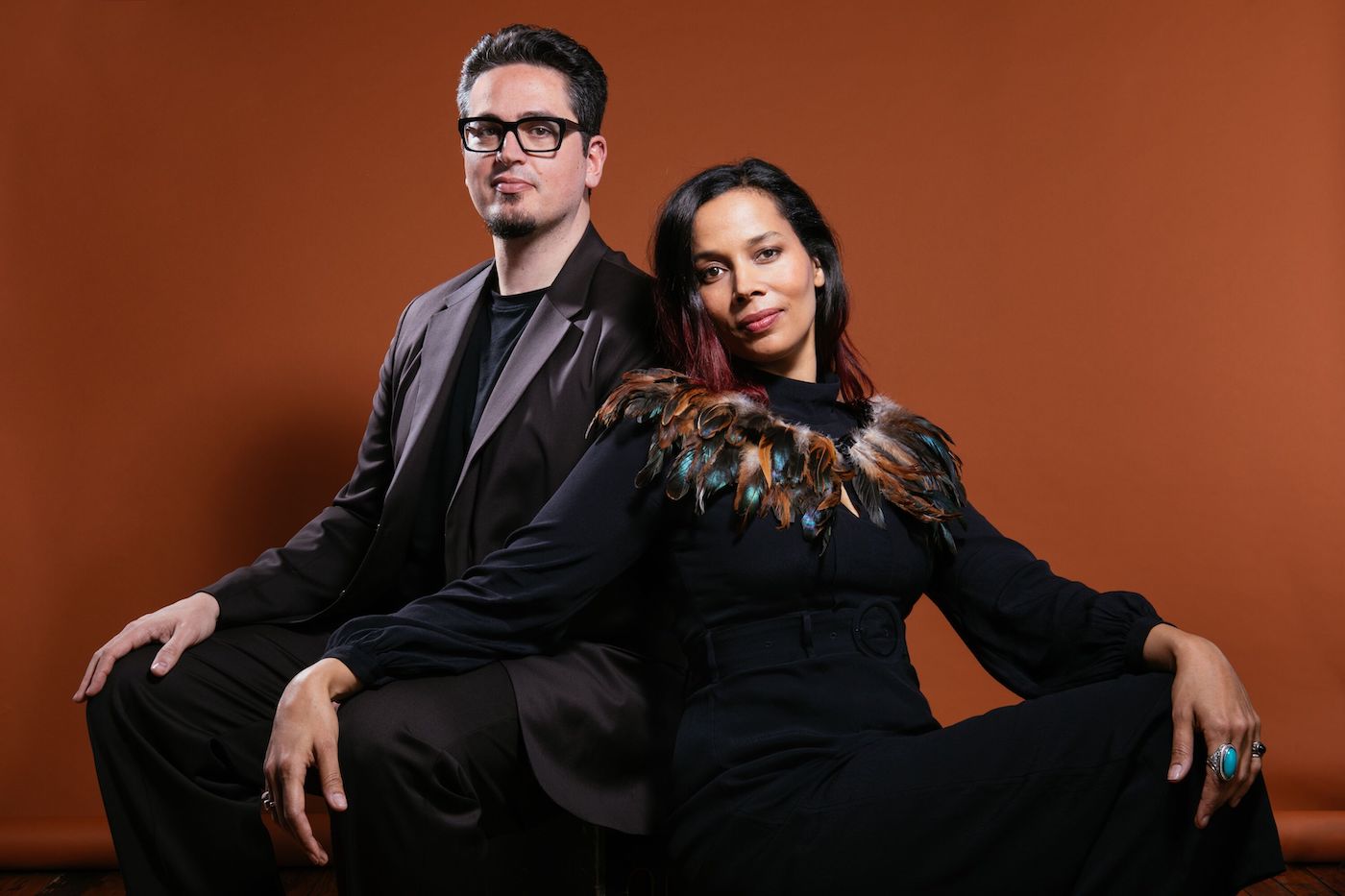 UCSB Arts & Lectures is by far the area's busiest arts organization, presenting in the pre-pandemic era upwards of 100 public events every academic year, not to mention add-ons in the summer. So, naturally A&L is stepping to the front of the line again as the COVID-19 crisis passes the six-month mark. After transferring its popular Summer Cinema series from blankets at chairs at the Courthouse Sunken Gardens to socially-distanced arrangements of autos at the Westwind Drive-In, A&L this week launches House Calls, an ambitious slate of virtual events featuring 15 online concerts, conversations and other presentations that represent the sort of top-notch programming we expects from the campus crusaders.
The shows feature a bevy of artists and speakers either already familiar to the area through A&L or other venues or at the forefront of their fields in either entertainment or current events. Highlights include popular music by Billy Strings, Jason Isbell, Nathaniel Rateliff, Jake Shimabukuro, Rhiannon Giddens and Pink Martini's China Forbes, and Thomas Lauderdale; classical music from the Danish String Quartet and 21-year-old cellist Sheku Kanneh-Mason, who was seen by 35 million people worldwide at the wedding of new Montecito residents Prince Harry and Meghan Markle; lectures by 19th U.S. Surgeon General Vivek Murthy, Financial Times U.S. editor Gillian Tett, New York Times Crossword Editor Will Shortz and bestselling authors Anne Lamott, Cheryl Strayed,and Barbara Kingsolver; and the return of actor-comedian Mike Birbiglia.
Besides the big names what sets the series apart is that all have been put together specifically for Santa Barbara, many feature live performances/talks and all of them, even those that have pre-recorded segments, include a live interactive segment featuring Q&A sessions with the artists.
It's all part of fulfilling UCSB A&L's mission to serve both the university students, who are learning remotely this quarter, and the greater Santa Barbara community, explained Meghan Bush, A&L's Deputy Director.
"It was important to us to continue to do what we do, but also to keep artists doing what they do," she said. "So we put a lot of time and energy into finding people who were willing to step up and play or talk digitally just for us. That's why you'll find many who were not originally slated to be part of the fall season but now they're doing a program that is designed specifically for Santa Barbara. We're really trying to turn the challenge into an opportunity to innovate and continue to present important events but in new and different ways that work for right now."
So with the new approach, A&L was able to land high-demand artists such as Jason Isbell and Billy Strings, whom Bush said would normally be playing at the Santa Barbara Bowl, a large venue far beyond the organization's biggest capacity.
Though even more exciting, perhaps, is the ability to interact in real time. The events will screen live on a Vimeo stream embedded on A&L's website, with the Q&A portion being conducted unobtrusively over Zoom, moderated by A&L staff or invited community guests. Viewers will have the chance to chat and ask questions.
The events will largely be limited to approximately 60 minutes, Bush said, with a 45-minute presentation/performance followed by 15 minutes of Q&A.
"With what's going on, we're all spending our day online on our computers, on Zoom and other platforms," she explained. "The last thing that we want is for this to feel like another meeting, because it's supposed to be entertainment. And online attention span is not as long as it would be in a theater, our market research has shown. You want to log in, enjoy your performance, and move on with your evening. We don't want to tire people out."
While the events are specifically geared toward the Santa Barbara and UCSB community – providing a level of locally related intimacy not available on most major streaming events – anyone is welcome to tune in across the globe. Students will be logging in wherever they are, and anyone who learns of the series can buy a ticket and view the concerts.
"If you have friends or relatives or colleagues who don't live here that you want to enjoy the events with virtually, by all means invite them to join in," Bush said. "It's actually a perfect opportunity for people to bond across geography."
That's even truer because of the pricing structure: tickets start at just $10 per event, or $150 for the full season. The price includes unlimited viewing for 48 hours after the live presentation, in some cases longer. "But you won't ever see these on YouTube," Bush said.
Here's the complete schedule for the House Calls series (all at 5 pm unless otherwise indicated). For tickets, or more information, visit https://artsandlectures.ucsb.edu.
Billy Strings (September 24): The high-velocity bluegrass phenom exhibits the flat-picking guitar technique and intense, confessional songwriting combining elements of punk, country, folk rock, and psychedelic, all of which earned him the 2019 International Bluegrass Music Association Guitar Player of the Year.
Jason Isbell (October 1): The four-time Grammy Award-winning Americana artist who formerly fronted Drive-By Truckers, specializes in songs that have been called masterclasses in narrative, with timeless and elegant songs that drift between rock, country and roots.
Gillian Tett (October 8): The Financial Times columnist boasts an enviable track record at predicting important trends, including the 2008 financial crisis and the rise of populism that resulted in the electoral success of President Trump. She'll address some of the most pressing economic issues we face today.
Nathaniel Rateliff (October 14): After much acclaim with his band The Night Sweats, singer-songwriter Rateliff returned to his unguarded, revealing solo work with his first solo effort in seven years, And It's Still Alright, praised as "a subdued, sparely produced set of ambling-through-the-graveyard ballads." His focus on finding hope through dark times and staying strong through struggle all speak to our times.
Barbara Kingsolver in Conversation with Pico Iyer (October 16): Kingsolver, the recipient of the National Humanities Medal and a finalist for the Pulitzer Prize, the author of The Poisonwood Bible, The Bean Trees, and more than a dozen other books now offers poems of transcendence with her new collection How to Fly, published just this month.
Vivek H. Murthy, MD (October 23): As Surgeon General of the U.S. from 2014-17, Murthy created initiatives to tackle our country's most urgent public health issues, including focusing on chronic stress and isolation as problems that have profound implications for health, productivity, and happiness. His book Together: The Healing Power of Human Connection in a Sometimes Lonely World, published last April, could hardly be more timely.
Mike Birbiglia (October 29): The stand-up comic, bestselling author, writer, director, actor, radio show contributor, and podcast host will read from his new memoir, The New One: Painfully True Stories from a Reluctant Dad, based off his hit Broadway show that explores his love affair with pizza, managing work and family, and unexpectedly coming to terms with fatherhood, followed by Q&A.
Danish String Quartet (November 12): Musical America's 2020 Ensemble of the Year, who have appeared for UCSB A&L several times in the past couple of years, play an elegant program featuring Shostakovich String Quartet No. 10 in A-flat Major and a short selection of folk tunes from their homeland.
Rhiannon Giddens with Francesco Turrisi (11 am on November 12): The founding member of the Grammy Award-winning Carolina Chocolate Drops and Grammy-nominated Our Native Daughters who became a MacArthur "Genius Award" winner in 2017 offers her spectacular banjo and fiddle playing, passionate vocals, and perceptive songwriting in a special matinee concert from her home in Ireland, joined by multi-instrumentalist Francesco Turrisi, her collaborator on her most recent album there is no Other, blending Arabic, European, and African American musical influences.
Sheku & Isata Kanneh-Mason (November 22): The brother and sister duo, playing cellos and piano respectively, play a recital from their home in Nottingham, England, showing off their tight-knit musical communication that brings exuberance and humility to chamber music at its most intimate.
Cheryl Strayed in Conversation with Pico Iyer (December 3): Through her bestselling memoir Wild, Strayed taught us how we bear the unbearable and how we keep walking even when it seems impossible to stand. In her popular (and unorthodox) advice column "Dear Sugar," she encourages her audience to live large, love hard, and be brave enough to break their own hearts. The topics seem even more resonant during the pandemic.
China Forbes & Thomas Lauderdale (December 10): The leaders of Pink Martini, which features retro arrangements of timeless classics and rarely heard gems that cross genres of classical, jazz, and old-fashioned pop, team up for a stripped down cabaret-style performance.
Anne Lamott (January 14): Lamott's bestselling books, which include Bird By Bird, the rare writer's guide that can be read like a memoir, are infused with her humorous and straightforward observations, faith, and bits of wisdom. In her newest book, Almost Everything: Notes on Hope, Lamott reminds us that even when we are, as she puts it, "doomed, stunned, exhausted, and over-caffeinated," the seeds of rejuvenation are at hand, inspiring words for coping with COVID.
Jake Shimabukuro (January 14): Ukulele master Jake Shimabukuro is in many ways responsible for the resurgence of the four-string, two-octave instrument. His upcoming UCSB A&L performance promises a jaw-dropping set of genre-bending blending rock, jazz, blues, bluegrass, classical and folk.
Puzzles & Ping Pong with Will Shortz (January 14): As the world's only academically accredited puzzle master, Shortz has been the crossword editor of The New York Times since 1993, where he's built a level of culture and solving skill unrivaled in the nation. But he's also an avid table tennis player, and the owner and director of the largest table tennis facility in the USA. He'll talk about the relationship between the two pursuits from the tables of his famed Westchester Table Tennis Center.
You might also be interested in...