Taylor-made for our Times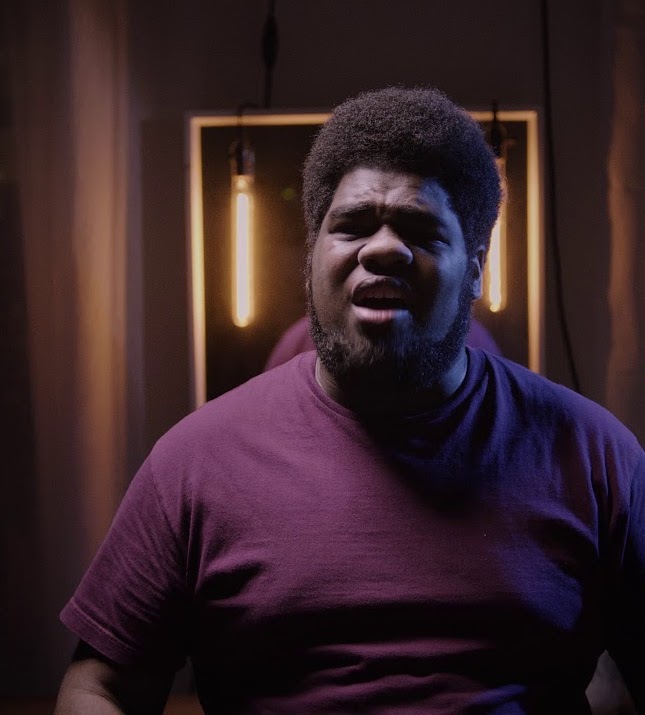 6Q's with the writer of RTC's A Song
Rubicon Theatre's September Blitz, a month-long festival featuring more than 30 events in 30 days, takes a turn away from classic fare toward a moving and innovative new one-act play with music from emerging young playwright Taylor Fagins. Preston Butler III, Greta Oglesby, Krystle Rose Simmons, and Joe Spano star in A Song, which addresses the COVID pandemic, Black Lives Matter, and other urgent current issues that also transcend time and place. The play will have its world premiere via livestream on September 19-20. Visit www.rubicontheatre.org/allrise for free reservations. Fagins talked about A Song over the phone from his home in New York.
Q. You met director Chris Butler when you both were actors at the Oregon Shakespeare Festival just last year. Have you always also been writing?
A. No. It's new. I was in this program where you go to New York for a month to learn what it feels like to be a musical theater actor. We were working on a show and in the middle of it I realized I didn't want to work on stage anymore because the things that I was seeing are not the stories that really matter, not things I could personally connect to. I thought, if I can't see the stories that I want to be a part of on stage, why don't I just make them? I took one writing class and I knew that writing was going to be my life.
I wish I could make such a clear decision about my life. I still don't know what I want to be when I grow up. Your new play is called A Song, which seems pretty cryptic. I'm told it's about the pandemic and Black Lives Matter and other current topics.
Yeah, it's about a writer who is stuck in a New York apartment during COVID. He's trying to put his feelings about what he's going through, being stuck in his room and the emotions he's feeling, into his music, trying to find a way to express how he feels, especially with all the social injustice that's happening around him. The writer realizes that if he can't say it through music, he doesn't know how to say it. And he ends up getting bogged down under this stress of not being able to share his feelings any other way, and choosing just to focus on his work and to focus on just getting by. Eventually he realizes he has to be honest not only with music, but with his words he says to the people around him in a conversation. It's the only way to arrive to healing. And once he writes the truth and communicates what it means to be a human being and what it means to tell the truth of how you feel about what you're going through, he's able to write the song he has in his head.
That sounds like it might be a bit autobiographical. How much of you is in the play?
It began that way. I started writing it the day that the news about Ahmaud Arbery (the black man who was shot after being chased down by a white father and son in a pickup truck as he jogged in his neighborhood) was first being blasted all over the internet. I was struggling with my sadness, and the writing at first was me venting in the form of separating my experience from myself. I was writing the people in my life, a version of my parents, my brother and sister, a version of my girlfriend and my therapist. But when I realized what I was doing, I started to change the names and shift the language and really focus the story more around the theme and less around me.
It sounds like it could have been a one-man show, a vehicle for you. Why didn't you go that route?
When I started becoming a writer, I made it a big commitment to not put myself in my own work. I get really excited seeing other people bring parts of themselves into the idea of people that I create. I want to see what the person I write on paper looks like when it's an actual human being is portraying him. I want to look at that in the chair of the audience.
Speaking of that, what do you want people to take away from A Song?
It's a conversation, a dialogue about race, about spirituality, about the pandemic, about everything that's going on in the character's life and the lives of others and how he navigates that conversation. But at the same time, it's something that engages the people who see this in a conversation about how to move through the world.
Would you consider the play to be musical theater?
It's a play with music. It's not musical theater because that implies a level of showiness, which comes with covering up vulnerability and honesty. I wanted it to be more of a play where music finds places to insert itself.
PHOTO CAPTION
B) Rubicon Theatre's September Blitz features the world premiere of Taylor Fagins' A Song via livestream on September 19-20
You might also be interested in...