Arts in Lockdown Series Part 7: Rochelle Vincente Von K, From Runway to Rockstar to Reiki n' Chocolate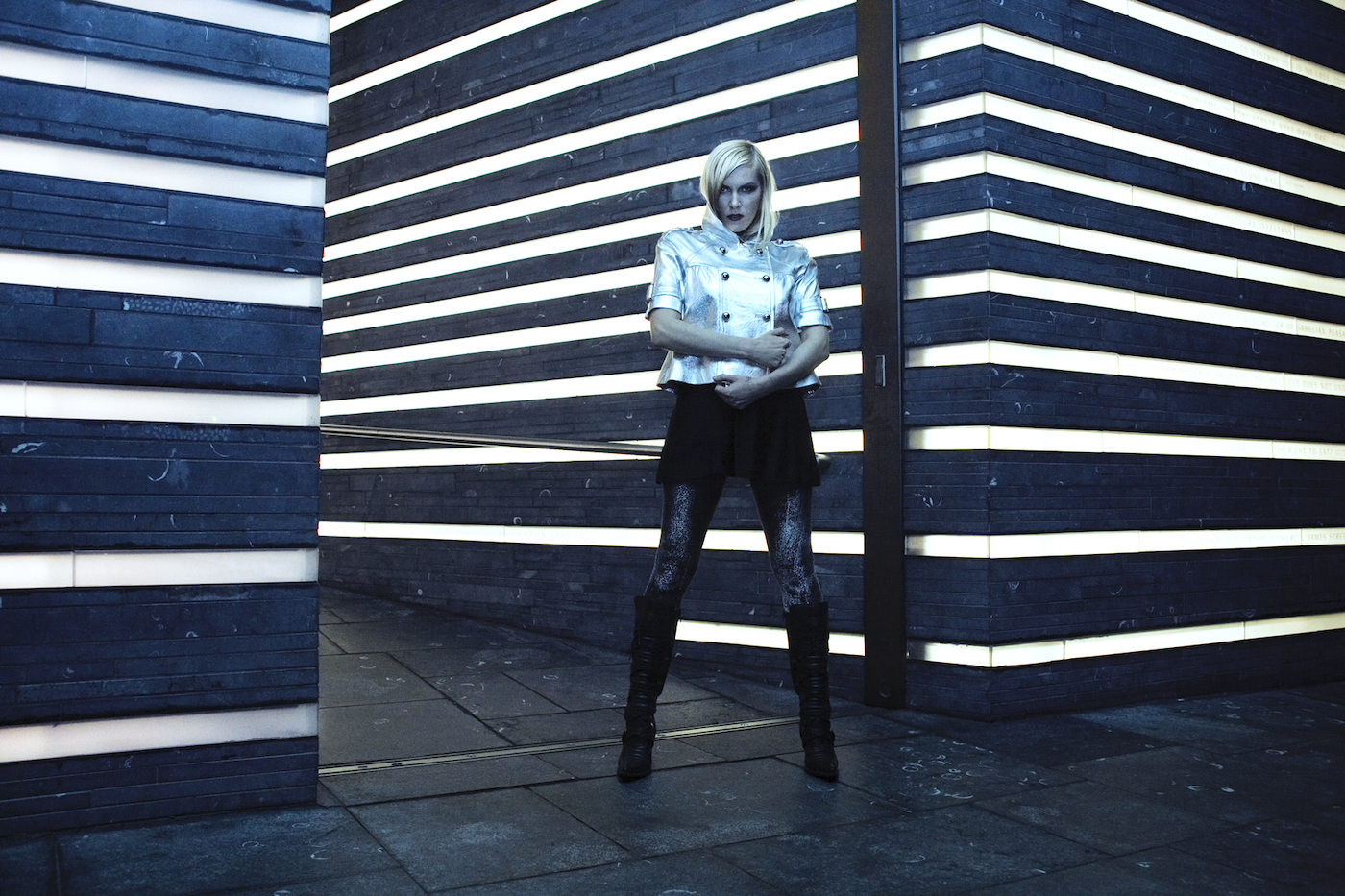 Currently doing indie work with her band in Los Angeles and creating new health recipes with her organic chocolate line, Lover Organic Chocolate, superstar Rochelle Vincente Von K is a source of inspiration for us in the lockdown. Her natural creative drive moved her through multiple careers that most would be happy to have one of: print and runway modeling, acting, choreography, and touring recording artist. She's performed alongside Wilson Pickett, Fatboy Slim, The Lightning Seeds and Krome Angels to crowds of 40,000, and has performed for Radio One, XFM, MTV, TFI Friday, and Tate Britain. Her music videos "Deal Me In," "Valley Ov Fire," "Outlaws," and "Blazing" were all shortlisted for the 2020 Grammy nominations for Record of the Year, Song of the Year, Best Pop Performance and Best Music Video. Lover Organic Chocolate is served at the Academy Awards, MTV, Costume Designers Guild Awards, The Supper Club, NYC Fashion Week, and the CBS/FOX studio. She balances her multi-focused career as a 20-year Japanese reiki master teacher, holistic foodie, and, oh yeah, she has a brown belt in karate.
Born in Austria and growing up in Australia, she studied drums, violin, and cello in school, began modeling at 11, and at 14 she was in Vogue and Elle while teaching dance classes to major Aussie celebs. She was hired to sing in Femi Taylor's band, quickly got picked up by other bands touring the London to L.A. circuit, and bumped out Madonna for Number #1 at the Ministry Of Sound London.
Here's our recent interview over Zoom.
Q. The anthro-soc-eco-poli issues in your music?
A. My songs – "Outlaws," "When Freedom is outlawed, only outlaws will be free," and "Blazing" – were ahead of this time! I think everything has become so overtly political due to social media, that it's way out of balance. So I tend to retreat into nature to be inspired. When we are in alpha state and below, that's when we access our most creative ideas and solutions.
What is the world feeling like now?
I believe music and sport helps our brains and souls to develop. When I think about the people I grew up with, I would say 95 percent of them are remarkable people, with zero mental illness. I think technology needs to be balanced for kids, on an electromagnetic level as their brains are developing, we should be more mindful as to how much radiation they are exposed to. Back in the day we were taught to debate and critical think, which bizarrely is becoming obsolete. Everything is becoming offensive to someone. I think we need to lighten up and laugh a bit more.
What global policies would you create?
I saw a post online from a Muslim yesterday, saying he wished he lived on a street with Christians and Jewish people, so everyone could celebrate diversity and join in on each other's cultures, and he's sick of the hate. That was powerful to me, and what he said actually reminds me of my time in London. It really struck me when living there how well the cultures have managed to respect and live harmoniously together, and be celebrated together. I believe it's time we come to a place where we respect each other's differences of opinion and ways, because there will never ever come a time where everyone will agree on everything. That just simply does not exist. It never will, and we will forever be at war with each other until we can learn to love and let live, to come together and learn to be less judgmental, more compassionate and less threatened by differences.
Children are the future, to be nurtured and protected. Schools should have Wi-Fi free zones, and children should learn meditation and martial arts for self-defense as part of the curriculum. Let's start there. There's much more of course.
During lockdown, is music a plus or minus for you as an artist?
Definitely a plus! Arts are the soul of the earth, the frequencies can be very soothing, comforting, releasing. It reaches us in ways nothing else can. As an artist, I honestly prefer sharing music with human interaction. Nothing can replace that, but we can adapt in the short term in order to be able to share it. I'll be doing some live music streams soon with a fantastic double bass player using acoustic and electronics. Surreal to think you can have a global party in your living room!
Giving back/paying forward?
I am involved with foundations that bring running water to third world communities, help the homeless, and I have some adopted dogs from kennels that otherwise will never be able to leave. My raw chocolate superfood company Lover Organic Chocolate sources from indigenous communities in the Amazon, South America, and USA, and we pay above fair trade standards in order to support them. Instead of donating to charity that may not get to the people who need it most, I will buy homeless people lunch. I think helping the people in our community directly can be an effective way to help, and a way to understand our environment on deeper levels.
Let's dive into your Chocolate Foodism…
Long story short, I had some health issues and instead of meds my doctor in England asked me to try a list of superfoods first, as he felt I was too young to deal with the side effects of drugs. As part of my exploration I came across raw chocolate. It completely changed my life so I wanted to share that. I started developing my recipes and created The Bullet Ride, which was also the title of my debut album. It started selling out in Whole Foods in London, and then I was asked to do the dressing rooms and green room at the Oscars and so it continued, following me everywhere I went, when people would shout out to me from their cars I knew I was onto something. Eventually it evolved into Lover Organic Chocolate. We source the highest quality ingredients and support third world communities, including in the Amazon, so it's very fulfilling. We are organic, above fair trade standards, free from refined sugar, dairy and GMOs, zero fillers, and loaded with superfoods. When you consume unprocessed cacao you get over 300 compound minerals, vitamins, antioxidants, it's also a heart and brain food, but I hope it tastes delicious too.
What's next for you?
I don't really have a choice unless I want to retire really early. I am creating an electronic and acoustic music live stream, and a weekly meditation class to begin soon. Award-winning director and videographer Stephen David Brooks and I are working on our next music video, our most ambitious yet. As far as Lover Organic Chocolate goes, we had to go online as many of the shops we supply are closed, except for Erewhon. As well as our gift tins we have a couple of new items on the way, refill bags for the chocolate hearts, and our premium magic dust.
Any advice for creatives going forward?
Big topic! Find ways to do your thing. Switch off the noise. Remember to go into nature and ground, go to the beach, local waterfalls, get vitamin sunshine, remember to connect with our beautiful earth. Reach out to friends and family however feels best to you. Be compassionate and patient. Learn new things, read books from that pile – share your unique knowledge with others. Listen. Stargaze.
411: www.rochellevincentevonk.com
www.instagram.com/rochellevincentevonk
www.loverorganicchocolate.com
www.instagram.com/loverorganicchocolate
You might also be interested in...