He's Got Rhythm, He's Got Music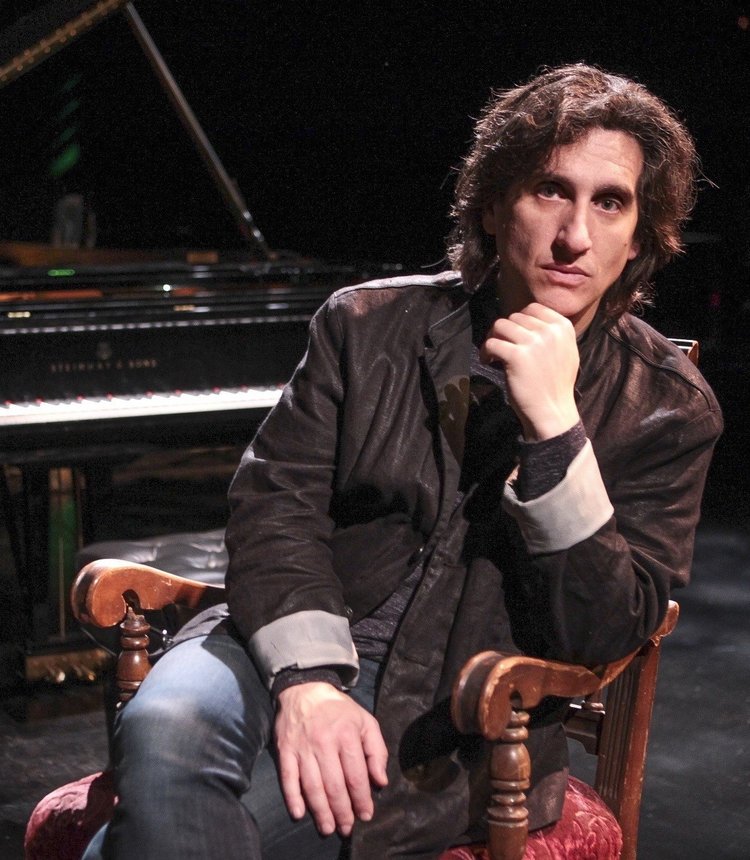 For nearly 20 years, Hershey Felder has made a career out of creating one-man shows in which he portrays and plays famous artists from recent and centuries-old history, and the novel coronavirus hasn't caused him to slow down much at all. Ensemble Theatre Company got in the mix when it presented his Hershey Felder: Beethoven in July, and now the star is back again, virtually, for George Gershwin Alone presented live from Florence. The work tells the story of America's great composer who bridged the divide between jazz, pop, and classical music with the groundbreaking "A Rhapsody in Blue." The show incorporates Gershwin's best-known songs such as "The Man I Love" and "Someone to Watch Over Me," selections from his theatrical-opera productions of An American In Paris and Porgy and Bess, and a complete performance of "Rhapsody In Blue."
Felder is the only actor-musician to create the role of George Gershwin on the stage, and the self-created solo production George Gershwin Alone has had more than 3,000 performances worldwide, including on Broadway and in London's West End, Los Angeles, Chicago, and many more. The upcoming show – slated to stream live at 5 pm on Sunday, September 13 – is being performed for the first time at Florence's Teatro Della Pergola, one of Europe's oldest and most famous theaters.
Felder relayed his enthusiasm in a letter to listeners that notes that the theater was constructed in 1657 and has run nearly continuously for more than 360 years. The Teatro saw the world premiere of Verdi's Macbeth among many other historic performances and is considered one of the most visually and acoustically glorious theaters in the world. The live broadcast of the Gershwin show will be the first time the theater is operating again since the beginning of the COVID-induced Italian lockdown six months ago, although still without an audience. But those who purchase tickets around the world can view the live show virtually on computers, iPads, iPhones and smart TVs, and/or revisit the work for extended "on-demand" viewing access of the recording of the performance for a full week. Felder is also recording videos and posting blog entries leading up to the performance, covering such areas as the very first box seats created in the world of theater.
Both Ensemble and Rubicon Theatre companies are part of the network presenting the Gershwin broadcast, for which a portion of proceeds benefits the venues, so you can choose which you'd most like to support. Tickets are $55 per household and are available at www.etcsb.org or 805-965-5400 for ETC, or www.rubicontheatre.org/allrise or 805-667-2900 for Rubicon.
You might also be interested in...