Arts, Lectures, and More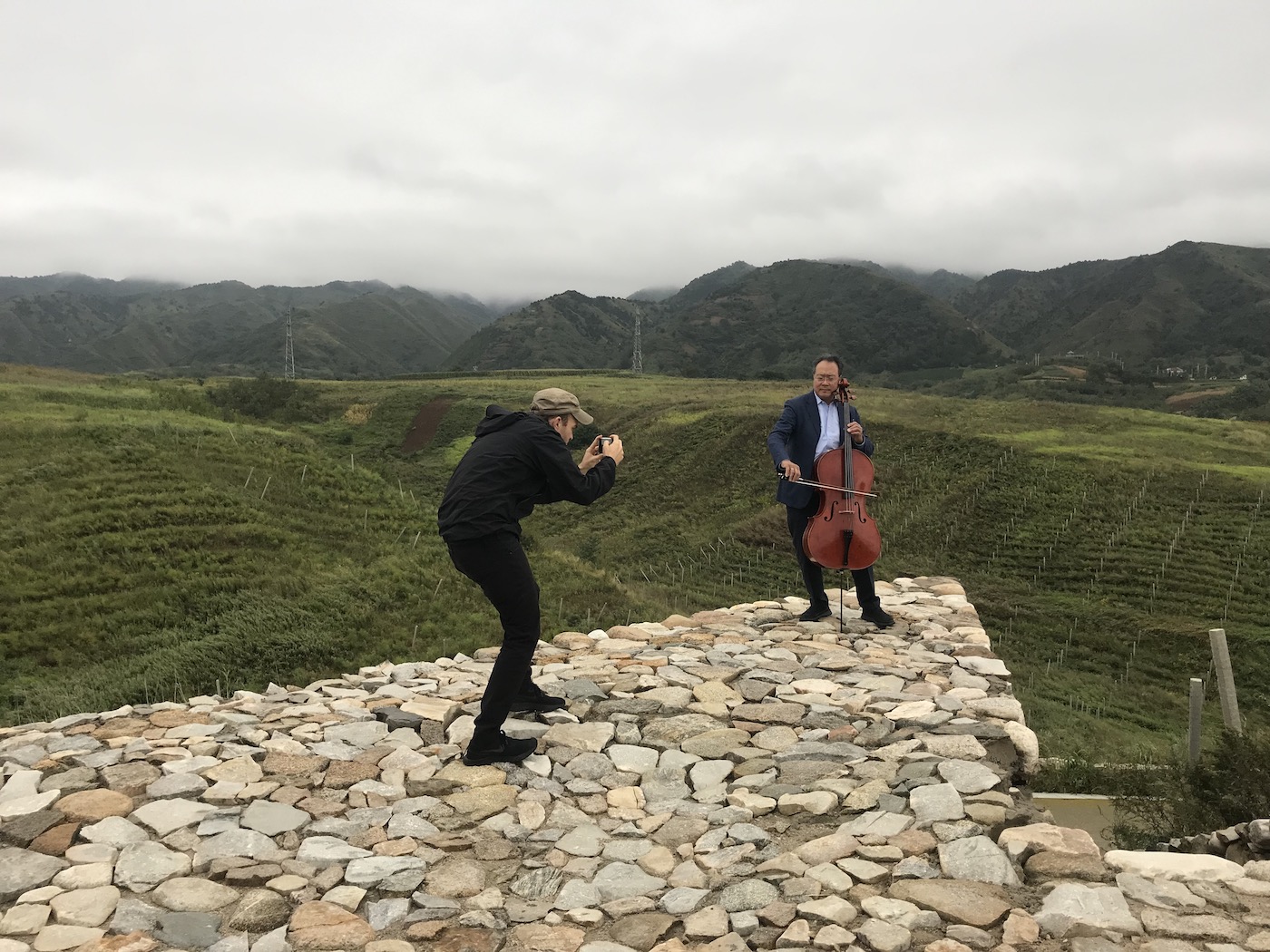 Planning for future events in the face of the pandemic continues to be a major challenge for all arts organizations. Some have chosen to sit out the upcoming 2020-21 season (among them Camerata Pacifica) while others are cautiously rejiggering their bookings in hopes of being able to stage socially distanced performances after the first of the year (Opera Santa Barbara, Ensemble Theatre Company).
Leave it to the area's largest arts organization, UCSB Arts & Lectures, to undertake the most ambitious, and, pandemically speaking, ambidextrous approach to the problem. In a new season announced this week, A&L will be premiering "House Calls," a curated collection of online events digital media from September through January and then pivoting back toward live performances, presenting more than three dozen events live on local stages from February through May.
House Calls promises a series of interactive digital events that have yet to be fully confirmed but will include such artists and authors as ukulele master Jake Shimabukuro, Pink Martini's China Forbes and Thomas Lauderdale, comedian Mike Birbiglia, visionary Carolina Chocolate Drops multi-hyphenate Rhiannon Giddens, singer-songwriters Jason Isbell and Nathaniel Rateliff, and conversations with Pico Iyer featuring writer Cheryl Strayed and novelist Barbara Kingsolver. Details will be announced September 1, which is also when tickets go on sale for a special "fanless" concert on November 12 with Santa Barbara favorites the Danish String Quartet livestreamed from a location in Santa Barbara, with interactive features for local audiences.
The season's live events begin on February 1, with the return of pianist Yuja Wang, an A&L favorite, collaborating with French cellist Gautier Capuçon, before the ambitious schedule calls for some 40 events over the next four months. Among the highlights in dance – which, along with Word of Mouth, Speaking with Pico, and Family Fun, is one of just four series available – are the Santa Barbara of New York-based b-girl Ephrat "Bounce" Asherie performing a new work for seven dancers and four musicians that brings together and remixes street and club dances, plus the return of MacArthur winner Kyle Abraham and his company Abraham.in.Motion, the Joffrey Ballet, and Alvin Ailey American Dance Theater, who will be commemorating the 60th anniversary of their famed work "Revelations" over two nights in April.
While the Ailey events aren't specifically part of UCSB A&L's response to the ongoing Black Lives Matter and other protests over injustice, the organization is launching a new "The Race to Justice" series, featuring a mix of virtual events and live events that includes presentations by Dr. Ibram X. Kendi, author of the bestseller How to Be an Antiracist; veteran activist Sister Helen Prejean; social justice advocate Bryan Stevenson of Just Mercy; attorney and criminal justice reform advocate Brittany Barnett; and author Ta-Nehisi Coates of Between the World and Me, with other events still to be announced. A&L's culturally-significant Viva el Arte program will also continue.
The non-series events outnumber the series offerings and cover a wide spectrum of genres, with highlights including Jazz at Lincoln Center Orchestra with Wynton Marsalis, 2020 Grammy award winner Ranky Tanky, The Wood Brothers, Alisa Weilerstein playing the complete Bach cello suites, Silkroad Ensemble's Home Within, the world premiere of Jennifer Koh and Davóne Tines' Everything That Rises Must Converge, commissioned by UCSB Arts & Lectures, and entrepreneur and former Democratic presidential candidate Andrew Yang.
"At Arts & Lectures, we entertain, educate, and inspire," Celesta M. Billeci, A&L's Miller McCune Executive Director, said in a press release. "Each of those elements has its own urgency in this moment, and I am confident that what we provide to our community is even more meaningful right now. We know that our basic human need to gather together to laugh, learn, and be uplifted means we will gather as soon as we can."
Tickets to live events, and subscriptions, which range from 10-20 percent, went on sale on July 29. Meanwhile, the press release states that A&L is keeping a close eye on health/pandemic developments locally in Santa Barbara and beyond, and will be following all guidelines. For details, and to purchase tickets, visit https://artsandlectures.ucsb.edu.
You might also be interested in...